'Quilters' musical
02/28/2023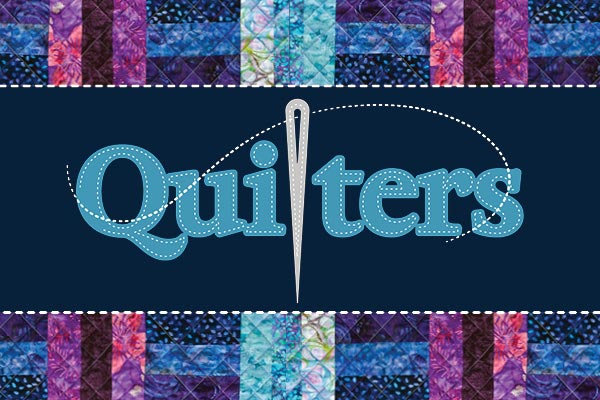 Women pioneer stories shared in song
Bluffton University presents the spring musical "Quilters" from March 30 to April 1. Performances begin at 7:30 p.m. on March 30, March 31 and April 1 in Yoder Recital Hall.
Based on the book "The Quilters: Women and Domestic Art" by Patricia Cooper Baker and Norma Bradley Allen, the musical is produced by the Bluffton University music and theatre programs. The musical is written by Molly Newman and Barbara Damashek with music and lyrics also by Barbara Damashek. "Quilters" is presented by special arrangement with Broadway Licensing, LLC.
Through music, story and dance, the challenges and joys women faced on the North American frontier are staged with warmth, humor and dignity. Told by a pioneer woman and her daughters, each story is represented by a quilt block. Stitched together, their stories create a colorful mosaic of birth, adolescence, family life, death, natural disasters and everyday celebrations for these women on the prairie.
Tickets are $15 for adults and $12 for senior citizens, Bluffton University faculty and staff, non-Bluffton University students plus a service fee. Admission is free for Bluffton University students. Purchase tickets and select seats at www.bluffton.edu/tickets
The cast includes eight women who play a large number of roles. Community member and Bluffton alumna Sara Brenner '79 joins seven Bluffton University students in this production:
Jordyn Garmatter '26, Bluffton, Ohio
Audrey Hazelton '23, Ada, Ohio
Jenna Juarez '24, Fremont, Ohio
Martha Kroske '23, Jenera, Ohio
Rachel Larson '24, West Liberty, Ohio
Adrianny Ruiz Suarez '24, Columbus, Ohio
Olivia "Lou" Westcott '23, Toledo, Ohio
Dr. Melissa Friesen, professor of theatre and communication, will direct the show. The music director is assistant professor of music Dr. Bo Young Kang, the technical director is Merv Schrock, the collaborative pianist is Dr. Da Eun Choi, the costume designer is Brit (Steele '12) Mustard and the stage manager is Taylor Waldeck '23, Springfield, Ohio.
This production will also feature a beautiful quilt designed by Martha (Badertscher '62) Hostetler and created by community members for a previous performance of "Quilters" presented at Bluffton University in 2001.