Full accreditation
02/03/2023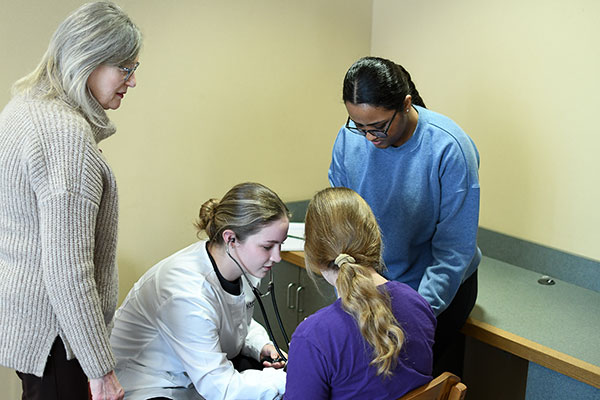 a testament to the program quality
Bluffton University's nursing program has been granted the full five-year accreditation by the Commission on Collegiate Nursing Education (CCNE), the nation's leading accrediting agency for nursing programs at the bachelor's, master's and residency levels.
The accreditation status follows a successful virtual site accreditation visit with an evaluation team composed of three CCNE-appointed nursing education leaders.
"Receiving our CCNE accreditation is a testament to the quality of the nursing education program that we offer at Bluffton University," said Dr. Sherri Winegardner, director and professor of nursing at Bluffton. "Students attending our program can be assured that they are participating in an educational program that is engaging in effective and quality academic practices relative to nursing education."
Bluffton's nursing program is a four-year, dual-degree, dual-entry program in collaboration with Rhodes State College.
Through the program, students earn both an associate degree in nursing from Rhodes State College, leading to licensure as a Registered Nurse (RN), and advanced nursing coursework at Bluffton, leading to a Bachelor of Science in Nursing (BSN).
"CCNE accreditation is a voluntary process undertaken by a program wishing to establish itself as a high-quality nursing program," said Winegardner. "Because we are following the CCNE-accrediting standards, students are being prepared at a level that will allow them to successfully enter the workforce or pursue graduate nursing education after completion of their BSN."
Bluffton's first group of traditional undergraduate BSN students completed their studies in May 2022. Benefits of the accreditation status extend to both nursing graduates as well as current Bluffton nursing students.