Haley Byrnes
07/02/2021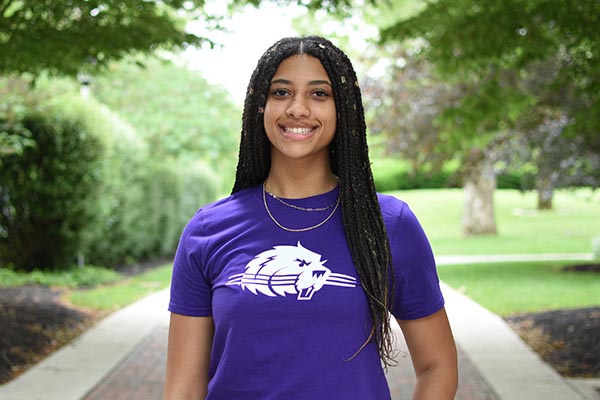 MEET THE 2021-22 PRESIDENT'S AMBASSADORS
Major: Exercise Science
Hometown: Worthington, Ohio
Graduation year: 2023
Why did you choose Bluffton?
I choose Bluffton because it instantly gave me a sense of comfort. I love the family/community atmosphere of the university and how welcoming everyone is. Bluffton had a strong program for exercise science and has a lot of resources that will help me reach my future career goals. I felt that this was the best fit for me because I like to have lots of interpersonal relationships and want to build close bonds with the professors, staff and my fellow classmates. I thought the campus was beautiful and fit me and what's best for me.
Why did you choose your major? Are your classes helpful?
I choose my major because I have been active in sports my whole life, and I don't know what my life would be like without being involved in some way. Athletic training not only is a way to stay connected to sports but it also allows me to build close relationships with people. Hopefully, I can provide an outlet for future athletes and be a mentor to them. I want to be able to help young athletes recover from injuries and to help rehabilitate them so they can play the sport they love. My classes are useful, and I feel like I am learning the skills that are needed for me to succeed in the field I am going in.
Tell us about Bluffton's faculty, staff and coaches. Are they helping you reach your goals?
The faculty, staff and coaches at Bluffton are some of the most kind-hearted, supportive people you will ever meet. I have never had an unpleasant experience with any of them. The professors here genuinely care for all of their students and will make sure each one of them succeeds. Not only do they care about their students but alumni as well. I've built strong relationships with not only the professors but the staff as well. It's the little things that matter to me like when I go to Marbeck and one of the staff members remembers my orders. The coaches here do their best to develop great athletes and even greater people.
What student organizations are you part of? Why is it important for you to be active on campus?
I am currently a part of the multicultural club and student senate. I am also a kit guide and work as a video streamer on campus. I enjoy being involved on campus because it allows me to express my ideas and to meet people outside of my major and grade. It's helped me grow as a person and see other people's perspective's on different things.
Be open to trying new things and going to the events that the school puts on for us. This is where you'll meet lots of new people and make memories with your friends.
Are you a student-athlete? If so, which sport(s) do you play, and what is the best part of being on a team at Bluffton?
I was a student-athlete my first two years here on the women's basketball team, and I would say the best part of being on the team here at Bluffton was building strong bonds with my teammates and coaches. Even though I am not on the team anymore, I can still rely on my old teammates and still have close bonds with them and my coaches. Whenever I have a problem, I know that they will still be there to help me!
Have you completed an internship or other hands-on learning experiences?
I have worked with our athletic trainer here at Bluffton. This was a perfect job for me because I want to be an athletic trainer in the future. So, being able to experience what an athletic trainer's everyday life looks like was very exciting for me. I've learned that time management is key and building relationships with your clients are important factors for this field.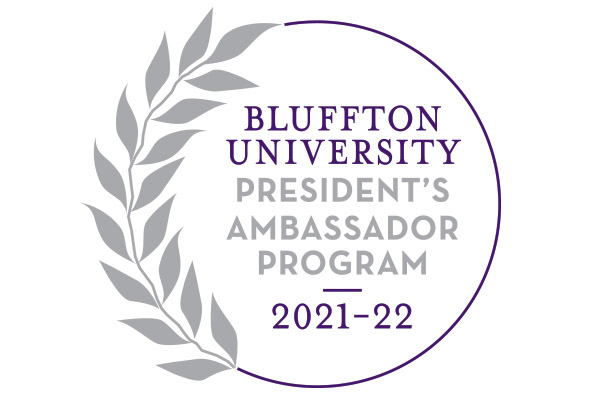 ---
The goal of the new program is to help students become extraordinary communicators and networkers.