$2 million estate gift
01/10/2022
scholarship established for nursing Students
A $2 million estate gift from the trust of Hazel Robinson will allow for a new scholarship fund at Bluffton University benefitting nursing majors. The Lehman-Huber-Zehrbach Scholarship is named in memory of the late Robinson's maternal grandmother, Jane Huber Lehman, and her parents, Henry Zehrbach and Emma Lehman Zehrbach.
"Scholarships from this fund will be an integral element in recruiting and retaining students and providing opportunities for students who may need additional resources to pay for college," said Dr. Sherri Winegardner, director of nursing at Bluffton.
Bluffton University offers a 4-year bachelor of science in nursing (BSN). The program is unique because students are able to sit for the NCLEX-RN (nursing exam for licensure) following successful completion of their third year of study. In the final year of the program, Bluffton students are already registered nurses and have the ability to work as nurses as they complete their bachelor's degree.
According to Winegardner, the need for BSN-prepared nurses has never been greater than at the current time.
"The demands for patient care due to the pandemic has resulted in needs in a multitude of health care settings that registered nurses are uniquely suited to fill," said Winegardner. "In addition, research has shown that patient outcomes are improved when care is delivered by registered nurses prepared at the BSN level."
The scholarships will be awarded to nursing majors with preference given to female nursing students from India at the benefactor's request. The first scholarships will be awarded in the fall of 2023.
For more than 120 years, Bluffton University and its students have been learning, experiencing and bettering the world together.
Located on a 65-acre residential campus, Bluffton offers 90 majors, minors and programs for undergraduate students, including nationally accredited programs in dietetics, education, music and social work.
Opportunities for working adults include degree-completion programs in accounting, organizational management and social work and graduate programs in business administration (MBA), organizational management (MAOM) and education (MAEd).
Bluffton University prepares graduates for life. Ninety-eight percent of graduates are employed or in graduate school or long-term service within six months of graduation.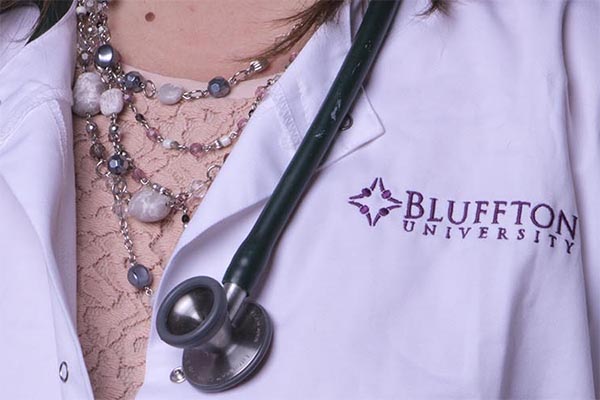 ---
Through Bluffton's dual-degree program, students can be licensed as an RN at the end of their junior year. And then complete requirements for a BSN in their senior year.