New science major
04/20/2020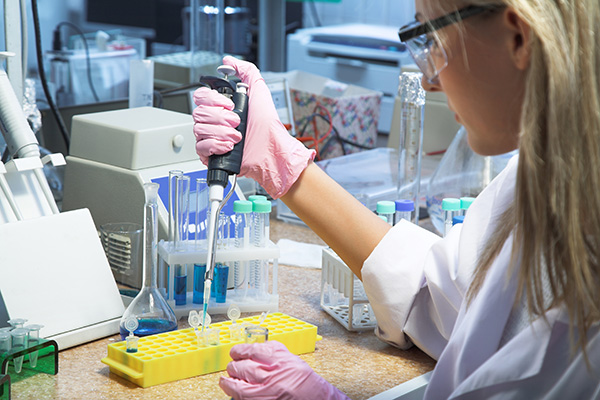 Bluffton to offer new medical laboratory science major
Bluffton University is now offering a medical laboratory science major for students to prepare for a career as a scientist who conducts and reads medical tests in hematology, microbiology, immunology and more.
Medical laboratory science majors will take three years of prerequisite courses in biological sciences, chemistry and mathematics at Bluffton. In their final year, students will take part in coursework at the West Central Ohio Medical Laboratory Science (WCOMLS) Program administered by Ohio Northern University. The WCOMLS program is the only program accredited by the National Accrediting Agency of Clinical Laboratory Sciences run by a private college in Ohio.
"We are very excited about this collaboration with the WCOMLS program at ONU," said Dr. Angela Montel, professor of biology. "Medical laboratory scientists are currently in high demand, and the addition of this major further expands the options available to Bluffton students interested in health care careers."
After four years plus one summer semester, students graduate with a bachelor's degree from Bluffton University and are eligible to sit for the American Society for Clinical Pathology (ASCP) Board of Certification (BOC) exam, which allows students to become certified medical laboratory scientists. Bluffton students in the program are eligible to continue participation in Bluffton sports teams in their final year.
From 2015-17, students in the WCOMLS program had a 100 percent graduate placement rate and a 100 percent graduation rate. The ASCP BOC pass rate for WCOMLS was 89 percent within one year of graduation which exceeds the national average of 75 percent.
Students who are interested in the program can learn more by scheduling a virtual visit at www.bluffton.edu/visit