Beaver-Falcon MAcc Scholarship
03/27/2020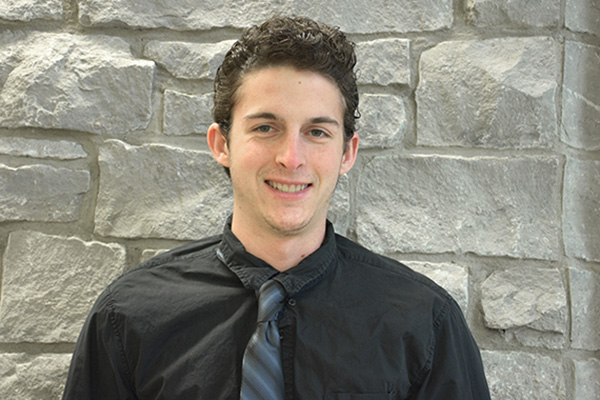 Senior earns full graduate scholarship
Kirk Kauder, a senior from Curtice, Ohio, is Bluffton University's eighth recipient of a full scholarship to Bowling Green State University's Master of Accountancy program.
Kauder has earned the Beaver-Falcon MAcc Scholarship, a Bluffton-Bowling Green partnership that includes a full-tuition award plus a paid graduate assistantship for a Bluffton graduate.
"The thing that excites me most about this opportunity is that I will be able to learn even more about my accounting profession and get the opportunity to sit for the CPA exam," said Kauder. "Getting this offer made it possible for me to further my education and achieve my dreams."
A 2016 graduate of Genoa Area High School, Kauder is double majoring in accounting and business administration. He has been involved in a number of different activities including president of the Student Investment Club, secretary of Bluffton University Business Leaders and treasurer of Brave Space. He has worked in the business office and residence life and is currently serving as a hall director. Kauder is also a C. Henry Smith Scholar and spent a semester at the Washington Community Scholars' Center in Washington, D.C.
Beginning in fall 2020, Kauder plans to pursue the accounting track of study at Bowling Green. Completion of the master's program will give him the 150 hours of study required to sit for the Certified Public Accountant exam.
"Since arriving on campus, Kirk has focused on developing his professional network, gaining a thorough understanding of accounting, and being involved in campus clubs and activities. He has worked hard to develop in these areas and is well-deserving of the Beaver/Falcon MAcc Scholarship," said Dr. Jason Swartzlander, professor of accounting. "As our eighth recipient of the Beaver/Falcon MAcc Scholarship, Kirk understands this opportunity is instrumental in earning his CPA and beginning what will be a very successful career in the accounting profession."