The Witmarsum wins
02/26/2020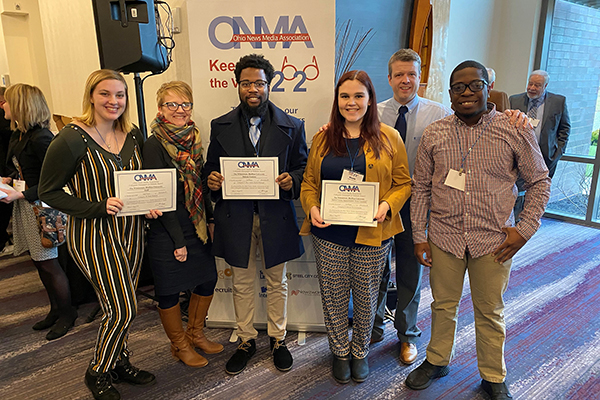 Bluffton University student news organization wins awards
"The Witmarsum," Bluffton University's student-driven media organization, earned three awards during the 2020 Ohio Collegiate Newspaper and Website Competition.
The Witmarsum placed first in the Best Multi-Media Package with "Phil: Art, teaching and life" by Dakota Fredette '19. The Wit also placed first in the Arts and Entertainment category with a package of three pieces including: "From Botswana to Bluffton: A mother and daughter share on experiences and education" by Hannah Conklin '19, "Days after dropping off his cousin, Alvarez enrolled, too" by Nicole Centofanti '21 and "Phil: Art, teaching and life." The Wit received second in the Best Website category.
"The Witmarsum" is in Division B for schools with enrollment of 10,000 students or less. Among the other schools in this division were Baldwin Wallace University, Capital University, University of Findlay and Ohio Northern University.
"These awards are an incredible affirmation for the hard work students have put in over the last four years since the rebirth of 'The Witmarsum,'" said Marathana Prothro, assistant professor of communication and faculty advisor to The Wit. "I see this as an indication that we are moving in the right direction when it comes to our curriculum and the standards we have set for our students."
---
Students gain hands-on experience producing convergent media through The Witmarsum and 96.1 The Wit FM.