Professor selected for seminar at Yale
05/14/2019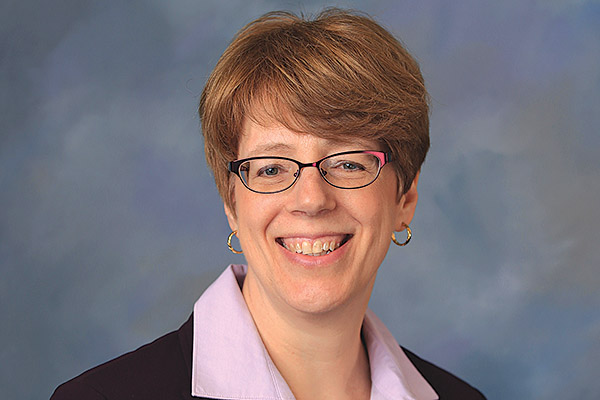 Bluffton University is pleased to announce that Dr. Cynthia Bandish, professor of English, is one of a select group of faculty members nationwide chosen by the Council of Independent Colleges (CIC) to participate in a special week-long seminar on Teaching European Art in Context. The seminar, "Art and Society in Britain, Hogarth to Turner (1730– 1851)," will be held at the Yale Center for British Art in New Haven, Conn., July 21–26, 2019. The seminar is designed for full-time faculty members who regularly teach art history at smaller colleges and universities and aims to strengthen the teaching of art history to undergraduates at these institutions.
CIC selected 22 faculty members to participate in the seminar, which is supported by the Samuel H. Kress Foundation. Tim Barringer, Paul Mellon Professor of the History of Art at Yale University and chair of the department, will lead the program.
"Strengthening the teaching of art history at colleges and universities—many of which have limited faculty resources in art history—is critical," said CIC President Richard Ekman. "The seminar will have significant value for the faculty members who participate, the colleagues with whom they will share their new knowledge, and the students who enroll in their courses."
The seminar will offer a new account of significant developments in British art from Georgian London in the age of William Hogarth, who came to prominence in the 1730s, to the death of J. M. W. Turner in the year of the Great Exhibition, 1851. Drawing upon innovative art-historical analyses, the seminar will set artistic production within a cultural and historical framework and places British art in a global context, emphasizing questions of race and empire. Original works of art will be addressed directly, focusing on the outstanding collections of the Yale Center for British Art. Themes will include portraiture and social status; London as a world city; taste and the Grand Tour; art and empire; the industrial revolution; and Romanticism and nature.
"I'm delighted that Dr. Bandish was selected for this highly competitive seminar," said Dr. Lamar Nisly, vice president and dean of academic affairs. "Given her fine interdisciplinary work, linking literature, art and history, she will make an excellent contribution to seminar discussions while engaging topics that will further enrich her teaching."