Project Wild
03/18/2019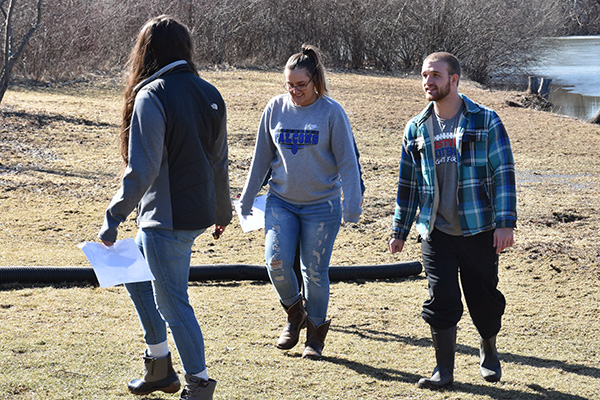 Education majors utilize Bluffton's Moyer Nature Center for training
Sixteen future teachers at Bluffton University recently took part in a unique training for hands-on science education. Officials from the Ohio Department of Natural Resources led a training for Project Wild, the organization's conservation education program.
Held at the Moyer Nature Center, the location allowed participants to tryout some of the lessons, including a hands-on field investigation of plants and wildlife. Project Wild lessons align with Ohio's curriculum standards and include science, language arts, literacy and math elements.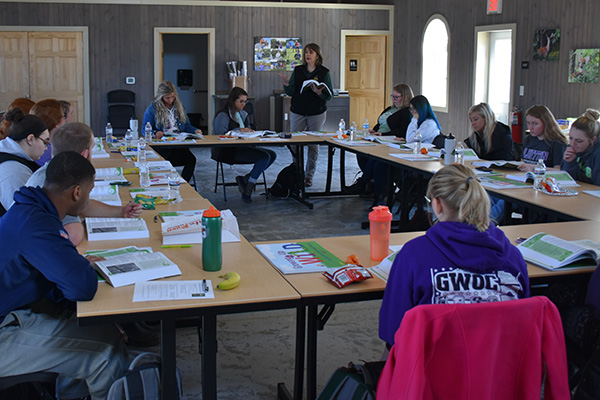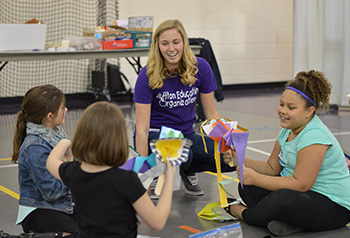 ---
Bluffton University is one of just 147 providers approved under the Council for the Accreditation of Educator Preparation (CAEP) teacher preparation standards.