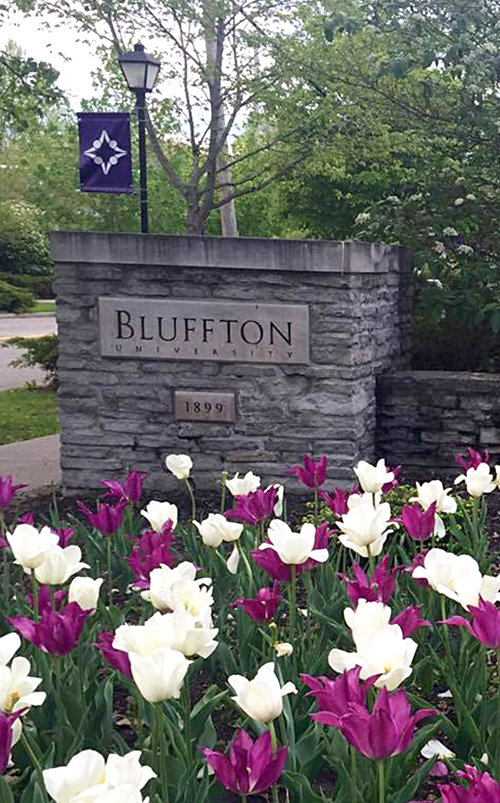 Coordinator of student engagement
Full-time/12 month
Hours flexible with night and weekend responsibility.
The following statements are intended to describe the general nature and level of work being performed. They are not intended to be construed as an exhaustive list of all responsibilities, duties, and skills required of personnel so classified.
POSITION SUMMARY:
The coordinator of student engagement is an entry level position and is student centered and team oriented. This position provides support to advance the mission of the Office of Student Engagement within the Student Affairs area. The coordinator provides support to student engagement and leadership through the facilitation of opportunities that foster students' engagement, campus involvement and identity/leadership development to cultivate a successful university experience and academic persistence.
Scheduled hours will be Monday – Friday from 8 a.m. – 5 p.m. This is a fulltime, 12-month position.
ESSENTIAL DUTIES AND RESPONSIBILITIES:
Facility operations
Responsible for training, scheduling and supervision of student engagement assistants for campus sponsored event support needs.
Provide oversight to the Marbeck Desk student staff and assist in daily operations of the mail room as needed.
Serve as facilities and service resource person to faculty/staff groups, departments or student organizations conducting conferences or seminars on campus (which includes input into EMS).
Coordinate and update campus closed-circuit television announcement system.
Oversee use and maintenance of Bob's Place gaming equipment.
Campus activities programming
Advise Marbeck Activities Council (MAC), the primary campus programming group, participating in member selection, calendar maintenance, program evaluation and record keeping. Attend meetings regularly and consult closely with the director of student engagement on all aspects related to MAC.
Serve as primary organizer, contact and signatory authority with off-campus vendors, agents and artists. Convey to all performers the standards and objectives of Bluffton University as detailed in the student handbook.
Coordinate marketing and promotion of all campus events through print, social media, etc. in conjunction with the public relations and marketing staff.
Assemble and advise student planning groups for occasional major events including festivals and signature events.
Serve as campus copyright advocate related to the playing of films and other recorded media.
Coordinates registration for off campus trips or on campus events as needed.
Provides transportation and leadership for weekend or evening trips sponsored by the office of student engagement.
Assist with the planning and implementation of the intramural sports program as needed.
Student organization services
In conjunction with the director of student engagement, coordinate programs including fall student engagement fair, Bluffton business showcase, service opportunities, blood drives and other events as assigned.
Other accountabilities
Adaptable to change in a flexible and supportive manner and able to assimilate change positively and proactively in rapid growth environment.
Assess and track student engagement trends based on events and activities.
Serve on university program and planning groups as appointed.
Complete other duties as assigned.
QUALIFICATION REQUIREMENTS:
The requirements listed below are representative of the knowledge, skill, and/or ability required to satisfactorily perform the essential responsibilities of this job.
Minimum:
Education: A bachelor's degree
Experience: Work in student engagement/activities
Special Skills:

The successful candidate will be self–motivated, creative, possess strong communication skills, organizational ability, and knowledge of relevant audio/visual technologies.
Effective verbal and written communication between multiple internal and external audiences including students and faculty/staff
Ability to complete tasks in a fast-paced environment with frequent interruptions
Awareness of relevant technologies related to job requirements, including MS Office, EMS, and audio/visual equipment
Ability to lift, push and pull 50 lbs.
Availability to manage and operate building functions during evening, weekend, and academic break hours
Valid driver's license
Preferred:
Education: Bachelor's Degree in recreation management, marketing, or related field
Experience: Work experience in student engagement/activities preferred.
Welcomes applications from all qualified persons who respect the Anabaptist/Mennonite peace church tradition and wholly endorse Christian higher education in a liberal arts environment.
COMPENSATION:
Commensurate with education and experience within the university pay scale.
APPOINTMENT:
Position is available for immediate appointment.
DEADLINE:
Review of applications begins immediately and continues until an appointment is made.
APPLICATION MATERIALS:
Applications are considered complete when the following materials are received at the office indicated below:
Letter of interest
Resume
Three letters of reference submitted by the referees
Official transcripts
Completed Bluffton

employment application
Review of applications will begin immediately in order to fill this position as soon as possible.
Send application materials to:
Holly Metzger
Director of student engagement
Bluffton University
1 University Drive
Bluffton, OH 45817-2104