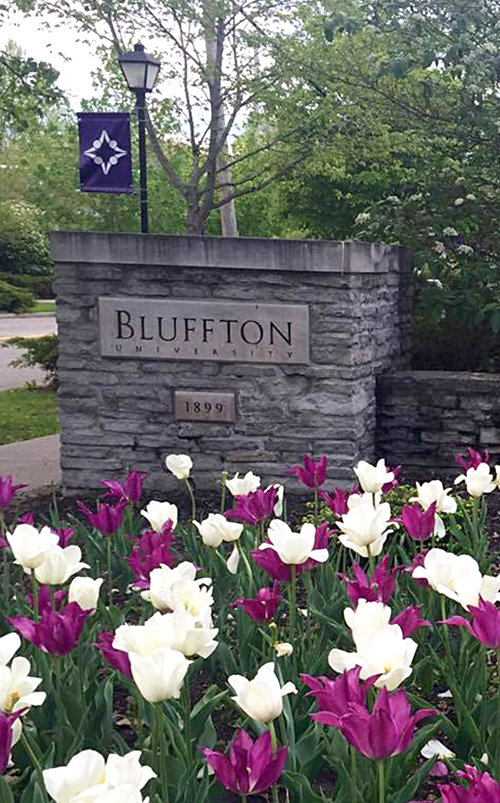 Senior director
Senior Director of Development, Alumni and Church Relations
Full time
POSITION SUMMARY:
The Senior Director of Development, Alumni and Church Relations oversees a comprehensive fundraising and constituent relations program that includes development, alumni engagement and external church relations efforts with a special emphasis on relationships with congregations and constituents of the Mennonite Church, USA. The Senior Director supervises development, alumni and advancement services staff. This position reports to the Vice President for Advancement.
ESSENTIAL DUTIES AND RESPONSIBILITIES:
Development/Donor Relations
Develop and implement annual and multi-year strategies for securing gift revenue to support the strategic priorities of Bluffton University
Maintain and steward a significant donor portfolio and secure major and planned gifts
Supervise and support development staff to achieve annual and multi-year goals for donor stewardship and solicitation
Coordinate planned giving efforts
Support to Vice President for Advancement and President
Support the President and VP for Advancement in cultivating and soliciting key donors
Assist the VP and President with board of trustees development
Assist the VP and President with relationships with the Mennonite Church, USA
Church Relations
Plan and coordinate external church relations efforts that steward relationships with congregations and church agencies including especially Mennonite organizations
Coordinate with faculty and staff for effective outreach
Alumni Engagement
Integrated with the 2020 strategic plan, work with the VPA and others to develop and implement a 5-year plan for alumni engagement coordinated with the university's strategic priorities for enrollment, retention, career development and post-graduation outcomes.
Work with alumni staff and volunteers to support the university's strategic priorities.
Management and Supervision
Supervises development, alumni and advancement services staff
Lead and manage assigned staff to ensure team and individual goals are achieved
Support performance and professional development goals
Plan and manage the budgets to achieve annual and multi-year objectives
QUALIFICATION REQUIREMENTS:
Minimum
A bachelor's degree is required
Five years of professional fundraising experience in higher education or non-profit organizations including annual fund and major gifts.
One to three years of management and supervision while in an advancement role
Evidence of long term career aspirations in the field of advancement
Preferred
An advanced degree or comparable professional education and certification (for example - Certificate in Fundraising Management - CFRM)
Three-plus years of management and supervision while in an advancement role
APPLICATION MATERIALS:
Applications are considered complete when the following materials are received at the office indicated below:
Send application materials to:
April Sybert
Donor relations manager
Bluffton University
1 University Drive
Bluffton, OH 45817-2104
syberta@bluffton.edu
Employment decisions are based on merit and university needs, and not on race, color, national origin, ancestry, sex, age, disability, marital status, sexual orientation, gender identity or any other status protected by law. As a religious institution, Bluffton University expressly reserves its rights to appoint faculty and staff who share a commitment to the Christian faith which is consistent with the Mennonite/Anabaptist beliefs of the university's founding and supporting church. EOE.