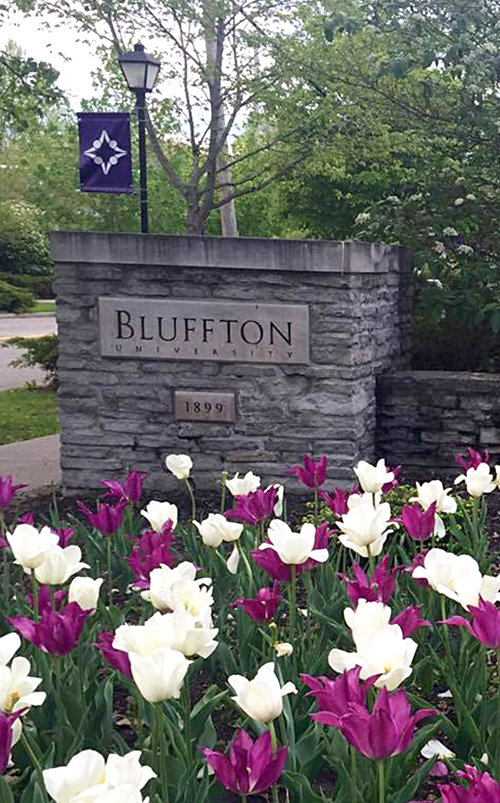 Assistant to the registrar
Part time: 25 hours per week
The following statements are intended to describe the general nature and level of work being performed. They are not intended to be construed as an exhaustive list of all responsibilities, duties, and skills required of personnel so classified.
POSITION SUMMARY:
This position assists in the general operations of the registrar's office. Aids the registrar in implementing the academic program, developing the schedule of courses, maintaining accurate academic records and the student information system.
ESSENTIAL RESPONSIBILITIES:
Assists in daily operations of registrar's office including responding to student, faculty and visitor requests, answering calls and emails, ordering office supplies and supervising transcript requests.
Manages graduation, including graduation audits for all students, preparation of graduate list, ordering and distribution of diplomas.
Maintains university catalog, registrar's pages on website and my.bluffton.edu resources.
Maintains advising module, including building advising trees.
Maintains four-year plans.
Plans and prepares for new student summer orientations.
Collects course syllabi and class lists from faculty.
Prepares dean's list, manages C. Henry Smith eligibility and application process, and eligibility for Pi Delta.
Processes student athletic rosters.
Oversees CCP program including communication with high school guidance offices and the state of Ohio.
Schedules probation meetings for registrar, advisor and director of Learning Resource Center.
Maintains accurate and complete academic records for all students.
Supervises and trains student workers.
Other tasks as assigned by supervisor.
Occasional evening and/or weekend duties as needed (determined by supervisor).


QUALIFICATION REQUIREMENTS:
Education and/or experience: Bachelor's degree; previous work experience in an education setting helpful.
Special Skills: Organizational skills with keen attention to detail; computer proficiency, particularly in Word and Excel; good written and verbal communication skills; ability to handle multiple tasks; interpersonal skills.
PHYSICAL DEMANDS / WORK ENVIRONMENT:
Typical office conditions.
DIVERSITY AND FAITH COMMITMENT:
Bluffton University expects all employees to show respect in the workplace and not to base business decisions on race, color, national origin, ancestry, sex, age, disability, marital status, sexual orientation, gender identity or any other status protected by law. As a religious institution, Bluffton University encourages respectful consideration of the Christian Faith.
APPLICATION MATERIALS:
Applications are considered complete when the following materials are received at the office indicated below:
Review of applications will begin immediately in order to fill this position as soon as possible.
Send application materials to:
Iris Neufeld, registrar
Bluffton University
1 University Drive
Bluffton, OH 45817-2104