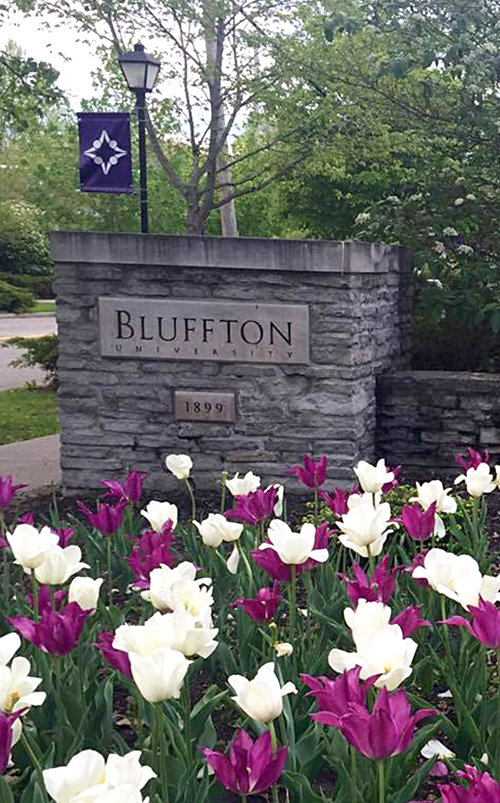 Cross country / track & field
HEAD COACH, MEN'S AND WOMEN'S CROSS COUNTRY/ ASSISTANT COACH, TRACK & FIELD
The following statements are intended to describe the general nature and level of work being performed. They are not intended to be construed as an exhaustive list of all responsibilities, duties, and skills required of personnel so classified.
POSITION SUMMARY:
The head coach provides overall direction to the men's and women's cross country program which competes in the Heartland Collegiate Athletic Conference, and the NCAA Division III. The head cross country coach will also serve as an assistant for the track and field program. The head coach is responsible for program building including but not limited to planning, coaching, recruiting, retention, managing and directing the men's and women's cross country program. The head coach is responsible for fielding competitive teams and this will be assessed over a three to four year period. The head coach will have other responsibilities, based on experience, which may include but are not limited to: game management, intramurals; and/or teaching pending qualification review. Work is performed under general supervision and performance evaluation is based upon completion of assignments and results obtained. This position reports to the director of athletics.
ESSENTIAL DUTIES AND RESPONSIBILITIES:
These essential responsibilities are those the individual must be able to perform unaided or with the assistance of reasonable accommodation.
HEAD COACH CROSS COUNTRY TEAM:

Maintains up-do-date knowledge of, and compliance with, Bluffton University, NCAA Division III, HCAC, and NCAA rules and regulations.
Acts as chief spokesperson for assigned sport.
Schedules pre-season and in-season contests in consultation with the Director of Athletics.
Organizes and conducts practices and conditioning sessions.
Demonstrates concern for the academic, physical, and emotional well-being of each team member.

Actively encourages and supports the academic success of team members, including encouraging or ensuring regular class attendance, monitoring grades, and working to minimize conflicts between athletic and academic responsibilities.
Actively encourages and supports the physical well-being of team members by working with the training staff and other appropriate medical personnel to assure that the student-athletes are physically ready to participate, which includes looking for signs of eating disorders or the use of illegal and/or unhealthful drugs and supplements and taking appropriate preventive measures, and establishing healthy workout and practice schedules.
Actively encourages and supports the psychological and emotional well-being of team members, provides appropriate mentoring and life guidance, and seeks professional assistance when circumstances warrant.

Coordinates the distribution, collection, and storage of athletic equipment, uniforms, and supplies (during the season and at its conclusion) and the collection of fees for lost equipment and uniforms by student-athletes
Hires and supervises part time staff according to established Bluffton University and Athletic Department procedure.
Completes NCAA and federally mandated initial and ongoing Title IX training, fulfills Title IX reporting expectations and ensures participation of team athletes in all Title IX mandatory trainings.
ASSISTANT COACH TRACK & FIELD TEAM:
The Assistant Coach assists the head coach of a sport with overall management of the sport including supervising student-athletes at practices and games, recruiting, counseling, and performing other necessary activities related to intercollegiate athletic competition.

Recruitment:

Manage all aspects of the recruiting process from prospect ID to deposit and enrollment.
Recruits student-athletes in line with University policy, and NCAA Division III regulations. Works closely with the admissions department to this end.
In consultation with the Director of Athletics, and the Registrar's Office, assures that student-athletes are eligible to participate in athletics according to University and NCAA Division III regulations

Financial Management:

Adheres to budget guidelines and keeps records and writes reports.
Works with the Director of Athletics, the College's purchasing office, buildings & grounds, and other offices as appropriate to purchase necessary sport-specific athletic equipment and supplies.
Ensures safe and cost effective travel to and from contests.
Directs the process of raising additional funds for assigned sport with approval of the Director of Athletics.

Other:

Actively participates in athletic department functions and meetings, and in college committees as assigned.
Maintains effective working relationships with administrative staff, coaches, student-athletes, and other staff.
Completes NCAA and federally mandated initial and ongoing Title IX training, fulfills Title IX reporting expectations and ensures participation of team athletes in all Title IX mandatory trainings.
Performs related duties as assigned.

Supervision:

Supervises regular and student employees to include interviewing, hiring, training, planning, assigning and directing work, coaching, appraising performance, rewarding and disciplining employees, addressing complaints and resolving problems.
Must have a mindset of mentoring employees under supervision. Should be able to lead in a way that sets a good example, promotes teamwork, and encourages a positive, efficient work environment.
QUALIFICATION REQUIREMENTS:
MINIMUM:

Education/Certification: Bachelor's degree in Physical Education or related field. Master's Degree preferred
Experience: Two years coaching at high school (head coach) and/or two years coaching at collegiate level
Skill/Abilities: Valid Driver's license. Willingness to travel, including overnight and weekends. Ability to work evenings and weekends. Communicate effectively verbally and in writing. Operate a PC and related software.

PREFERRED:

Education/Certification: Master's or equivalent in the field of Physical Education
Experience: Three to five years coaching at the collegiate level


PHYSICAL DEMANDS/WORK ENVIRONMENT:
The physical demands and/or work environment described here are representative of those that must be met or will be encountered by the employee while performing the essential functions of this job. Reasonable accommodations may be made to enable individuals with disabilities to perform the essential functions: Must occasionally lift and/or move to up to 40 pounds, regularly works in outside weather conditions in fall and spring months.
APPLICATION MATERIALS:
Applications are considered complete when the following materials are received at the office indicated below:
Send application materials to:
talaviniap@bluffton.edu
Athletics Director Phill Talavinia
Bluffton University
1 University Drive
Bluffton, OH 45817-2104
Employment decisions are based on merit and university needs, and not on race, color, national origin, ancestry, sex, age, disability, marital status, sexual orientation, gender identity or any other status protected by law. As a religious institution, Bluffton University expressly reserves its rights to appoint faculty and staff who share a commitment to the Christian faith which is consistent with the Mennonite/Anabaptist beliefs of the university's founding and supporting church. EOE.