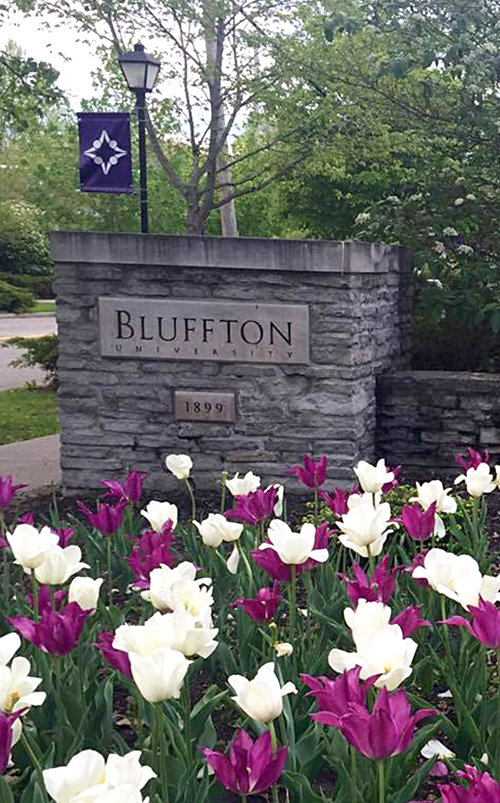 On-call counselor
Weekends only, Friday 5 p.m. to Monday 8 a.m., throughout the academic year.
The following statements are intended to describe the general nature and level of work being performed. They are not intended to be construed as an exhaustive list of all responsibilities, duties, and skills required of personnel so classified.
POSITION SUMMARY:
The on-call counselor will provide weekend emergency and crisis response to Bluffton University students. The on-call counselor is responsible for responding to situations involving students who present in crisis and/or who may be experiencing suicidal or homicidal ideation.
ESSENTIAL DUTIES AND RESPONSIBILITIES:
Responds to all crisis calls involving Bluffton University students:

Will evaluate suicidal ideation and/or self-harm and respond appropriately based on information available at the time, including suicide assessment as staff have been trained to gather (level of intent, degree of distress, intoxication, available methods, developed plan, available resources/support and engagement in services).

Collaborate effectively with residence life staff, and administrator on duty during crises.

Will respond to any indication of suicidal intent or attempt or self-harm with a request for transport by trained EMS to St. Rita's Medical Center. Will follow to the hospital and assist with facilitating screening and remain with the student as appropriate.

Maintain timely clinical documentation.

Complete a safe return to campus plan with any student discharged from a mental or behavioral health facility.
QUALIFICATION REQUIREMENTS:
The requirements listed below are representative of the knowledge, skill, and/or ability required to satisfactorily perform the essential duties of this job.

Minimum:
Master's degree required in mental health counseling, counseling/clinical psychology, social work or related field.
Licensed in Ohio (LSW or LPC under supervision or LISW or LPCC).
One to three years of related experience required.
Strong organizational and excellent interpersonal skills. Ability to apply caring, thoughtful support and intervention. Maintain stable performance and emotional control in stressful conditions and be able to change direction or implement strategies necessary in response to new information or changes in a situation.
Preferred:
Experience with mobile crisis work or de-escalating crisis.
Experience with case management or making community referrals.
Ability to triage, prioritize, and work independently.

PHYSICAL DEMANDS / WORK ENVIRONMENT:
The physical demands and/or work environment encountered by the employee while performing the essential responsibilities of this job must be met with or without reasonable accommodations. Reasonable accommodations will be considered and implemented, when possible, to enable individuals with disabilities to perform the essential responsibilities of this position. Mobility required within the university facilities and status protected by law. As a religious institution, Bluffton University encourages respectful consideration of the Christian faith.


APPLICATION MATERIALS:
Applications are considered complete when the following materials are received at the office indicated below:
Send application materials to:
Human Resources
Bluffton University
1 University Drive
Bluffton, OH 45817-2104