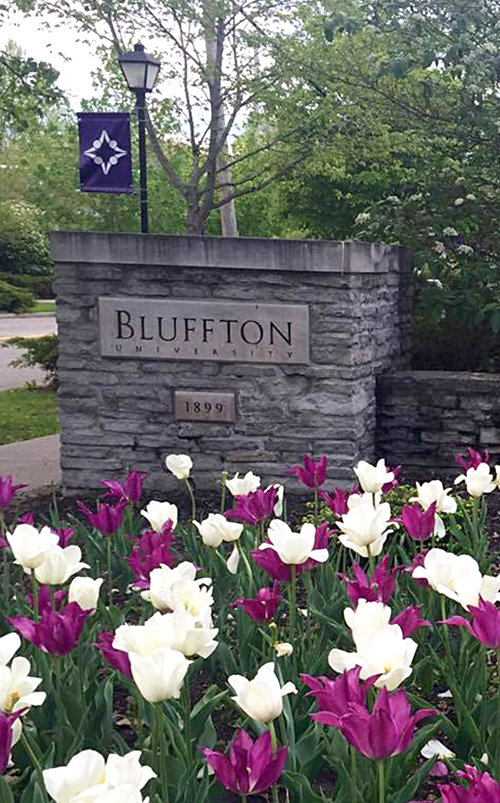 Corporate & External Relations Director
Full time
The following statements are intended to describe the general nature and level of work being performed. They are not intended to be construed as an exhaustive list of all responsibilities, duties, and skills required of personnel so classified.
POSITION SUMMARY:
The corporate & external relations director is responsible for the overall management of Bluffton's Corporate and Education Partners Program which is a driver for revenue growth through enrollment in adult and graduate studies programs and corporate giving. Responsible for meeting the annual recruiting goals for Bluffton University's masters degree programs and will act as a liaison between the office of admission and the faculty, staff and students in the assigned programs. Responsible for meeting annual giving goals for corporate giving.
ESSENTIAL DUTIES AND RESPONSIBILITIES:
Corporate and Education Partners Program
Effectively manage and grow Bluffton's Corporate and Education Partners Program by building and maintaining relationships with school districts, HR professionals, business representatives and community partners, meeting personally to discuss Bluffton University programs. These meetings may take place on campus, or at other public locations.
Develop and implement annual strategy for Bluffton's Corporate and External relations program to meet annual revenue goals for master's program enrollment and corporate giving revenue goal.
Represent Bluffton at local chamber meetings, service clubs and business fairs/expos.
Provide exceptional customer service and lead students through enrollment process. Communicate with integrity to all prospective students about financial aid offer and opportunities to help them cover the cost of their education.
Maintain prospective student records on JRM (Jenzabar software) and make follow-up contacts to assess continued interest in additional programs. Review transcripts and develop plans of study with the registrar's office. Maintain confidentiality of student information.
Provide counsel to the AGS graduate program directors on matters relating to program structure, student issues, etc. Works collaboratively with the admissions office, business office, financial aid office, registrar's office, and the academic affairs office to support the needs of students enrolling in graduate programs.
OCCASIONAL DUTIES AND RESPONSIBILITIES:
Responsible for the periodic scheduling of receptions and orientations.
Occasional evening and weekend duties as needed.
Other tasks as assigned by supervisor.
QUALIFICATION REQUIREMENTS:
The requirements listed below are representative of the knowledge, skill and/or ability required to satisfactorily perform the essential duties of this job.

Minimum:
Education and/or Experience: BA required. Some prior experience in recruiting, sales, and/or marketing.
Special Skills: As a frequent representative of Bluffton University to the public and corporate community, the employee must have high ethical standards and excellent communication and interpersonal skills. Be highly motivated with strong organizational skills, technology skills and the ability to manage multiple tasks are vital. Integrity and honesty in conveying program information and respect for prospective students are essential.
Transportation: Dependable transportation and a valid driver's license are required.
Preferred:
Education and/or Experience: Master's degree. 2 years prior experience in recruiting, sales, marketing and adult education in an academic setting. Personal participation in an adult degree program is also helpful.
PHYSICAL DEMANDS / WORK ENVIRONMENT:
The physical demands and work environment described here are representative of those that must be met or will be encountered by the employee while performing the essential functions of this job. Reasonable accommodations may be made to enable individuals with disabilities to perform the essential functions. This position involves frequent travel by car for the purpose of public presentations and meetings. Public presentations may involve transporting and handling display materials of up to 40 pounds. Parking areas are not always convenient to the meeting location. Capable of general mobility around campus and meeting sites.
COMPENSATION:
Commensurate with education and experience within the university pay scale.
APPOINTMENT:
Position is available for immediate appointment.
DEADLINE:
Review of applications begins immediately and continues until an appointment is made.
APPLICATION MATERIALS:
Applications are considered complete when the following materials are received at the office indicated below:
Letter of interest
Resume
Three letters of reference submitted by the referees
Official transcripts
Completed Bluffton

employment application
Send application materials to:
Robin Bowlus, Vice president of enrollment and advancement
Bluffton University
1 University Drive
Bluffton, OH 45817-2104