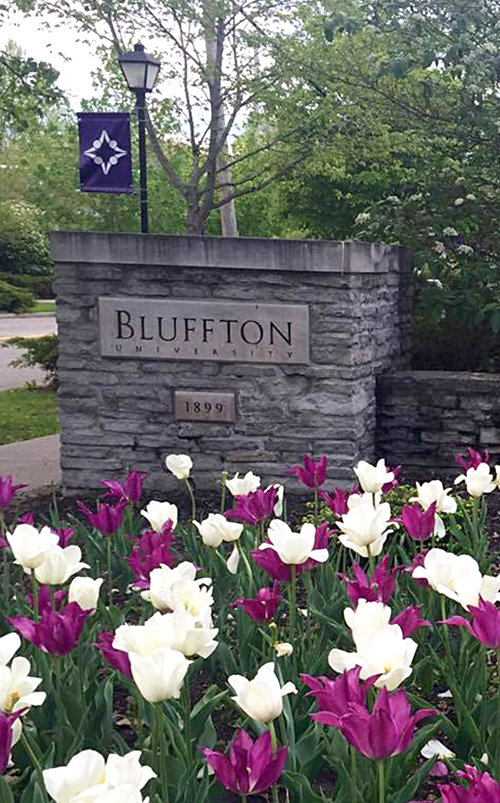 Bus driver
Part-time, as needed
The following statements are intended to describe the general nature and level of work being performed. They are not intended to be construed as an exhaustive list of all responsibilities, duties, and skills required of personnel so classified.
POSITION SUMMARY:
Provides bus transportation services for university faculty, staff and students, ensuring safe and dependable transportation.
ESSENTIAL RESPONSIBILITIES:
Drive the Bluffton University owned bus, providing safe and efficient transportation for the university community.
Comply with all federal, state, and local regulations related to the operation of the Bluffton University bus.
Follow all requirements found within the Bluffton University Bus Operations Policies and Procedures manual.
Submit complete and accurate hours of service records and driver's time records.
Perform routine vehicle pre-trip and post-trip inspections.
Make timely reports of accidents, incidents and unusual occurrences.
SECONDARY RESPONSIBILITIES:
Assist in transporting the bus for scheduled vehicle maintenance.
QUALIFICATION REQUIREMENTS:
The requirements listed below are representative of the knowledge, skill, and/or ability required to satisfactorily perform the essential responsibilities of this job.
Minimum
Education/Certification: Must be at least 21 years old. Drivers must have a valid Commercial Driver's License (CDL) which allows the drivers to operate: A vehicle designed to transport more than 15 passengers, a single vehicle with a gross vehicle weight rating of more than 26,001 pounds, and a vehicle with air brakes. Drivers will need to be registered and pass a full-query background check with the FMCSA Clearinghouse Portal before employment is authorized and then pass limited-query checks annually thereafter. Drivers must pass a DOT physical and be self-certified with the Bureau of Motor Vehicles. Drivers must submit all items as required by the Department of Transportation and the Driver Qualifications Checklist.
Experience:
Skill/Abilities:
Diversity & faith commitment: Bluffton University expects all employees to show respect in the workplace and not to base business decisions on race, color, national origin, ancestry, sex, age, disability, marital status, sexual orientation, gender identity or any other status protected by law. As a religious institution, Bluffton University welcomes its faculty and staff and encourages respectful consideration of the Christian faith which is consistent with the Mennonite/Anabaptist beliefs of the university's founding and supporting church.
Preferred:
Education/Certification:
Experience:
Skill/Abilities:
PHYSICAL DEMANDS / WORK ENVIRONMENT:
The physical demands and/or work environment described here are representative of those that must be met or will be encountered by the employee while performing the essential functions of this job. Reasonable accommodations may be made to enable individuals with disabilities to perform the essential functions. Physical requirements must be in compliance with all provisions of DOT Regulation. Work environment involves some exposure to hazards or physical risks, which require following basic safety precautions. Work may involve moderate exposure to unusual weather elements, such as extreme temperatures, dirt, dust, fumes, smoke, unpleasant odors and/or loud noises.
APPLICATION MATERIALS:
Applications are considered complete when the following materials are received at the office indicated below:
Review of applications will begin immediately in order to fill this position as soon as possible.
Send application materials to:
Phill Talavinia
Vice president of student affairs and athletics
Bluffton University
1 University Drive
Bluffton, OH 45817-2104