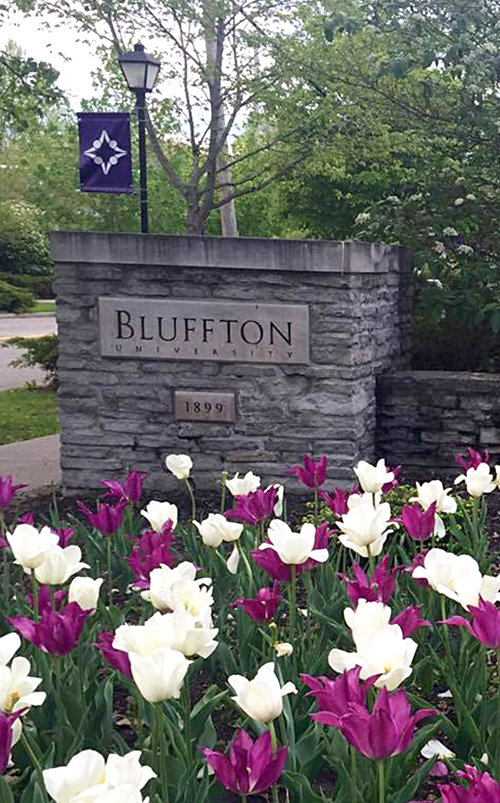 Building maintenance generalist
40 hours per week
The following statements are intended to describe the general nature and level of work being performed. They are not intended to be construed as an exhaustive list of all responsibilities, duties, and skills required of personnel so classified.
POSITION SUMMARY:
The building maintenance generalist performs a wide variety of general and preventive maintenance repair work. The person in this role will be expected to work both independently and as a team to perform a broad range of facilities and systems maintenance functions assigned by their supervisor.
KEY RESPONSIBILITIES:
Lead or assist in the maintenance and minor repairs to heating, ventilation systems, air conditioning, refrigeration systems and equipment.
Will need to learn to use our Energy Management System (EMS) to monitor the energy efficiency of all campus buildings. Run reports for analysis and problem-solving purposes.
Lead or assist in troubleshooting, repair and installation of electrical equipment.
Leads or assist in the construction, alteration, preparation, painting and repair to structures made of wood, plaster, concrete or brick; assists in the assembly of cabinets, tables, shelves and other types of furniture.
Assist with troubleshooting, repair and installation of plumbing equipment.
Will be required to assist other maintenance staff from other groups on special and annual events on campus.
Will be required to assist other maintenance staff during weather related events like snow or flooding.
Will be required to be on call and work overtime as assigned by the supervisor.
Other tasks as assigned by supervisor
Professional learning and growth areas:
Discovery: Demonstrates both job and professional knowledge, and continuously learns.
Community: Actively collaborates, applies teamwork principles and communicates effectively.
Respect: Values differences, works at resolving conflict, shows respect and builds trust.
Service: Achieves needed results; quality and quantity. Takes responsibility, is dependable, and can manage multiple tasks effectively.
QUALIFICATION REQUIREMENTS:
The requirements listed below are representative of the knowledge, skill, and/or ability required to satisfactorily perform the essential responsibilities of this job.
Minimum
Education/Certification: High school diploma or approved equivalent
Experience: 1-3 years of experience in doing work in commercial and/or institutional setting
Skill/Abilities: Knowledge of maintenance repair work, including lite electrical, plumbing, carpentry, associated hand and power tools and equipment, and appropriate safety practices. Strong interpersonal skills and ability to work in a friendly and cooperative manner with co-workers, students, staff and in contact with public. Strong communication skills including writing and verbal. A knowledge of standard job safety rules and regulations. Ability to work independently with minimum supervision. Hold a valid driver's license.
Diversity & faith commitment: Bluffton University expects all employees to show respect in the workplace and not to base business decisions on race, color, national origin, ancestry, sex, age, disability, marital status, sexual orientation, gender identity or any other status protected by law. As a religious institution, Bluffton University welcomes its faculty and staff and encourages respectful consideration of the Christian faith which is consistent with the Mennonite/Anabaptist beliefs of the university's founding and supporting church.
Preferred:
Education/Certification: Vocational Training
Experience: 3-5 years of building maintenance experience
Skill/Abilities: Ability to read schematics, ability to operate a forklift, knowledge of mechanical repair
PHYSICAL DEMANDS / WORK ENVIRONMENT:
The physical demands and/or work environment encountered by the employee while performing the essential responsibilities of this job must be met with or without reasonable accommodations. Reasonable accommodations will be considered and implemented, when possible, to enable individuals with disabilities to perform the essential responsibilities of this position. Secondary responsibilities may be removed when needed as an accommodation strategy. Work in hazardous locations including confined space and heights above 35 feet when required. Use approved ladders or man lifts for access. Adhere to all policy and procedures including safety rules and precautions in work area. Occasional evening and/or weekend duties as needed (determined by supervisor). Regularly works in outside weather conditions. Ability to lift 100 lbs.
APPLICATION MATERIALS:
Applications are considered complete when the following materials are received at the office indicated below:
Review of applications will begin immediately in order to fill this position as soon as possible.
Send application materials to:
Steven Heinze
Buildings and Grounds operations manager
Bluffton University
1 University Drive
Bluffton, OH 45817-2104