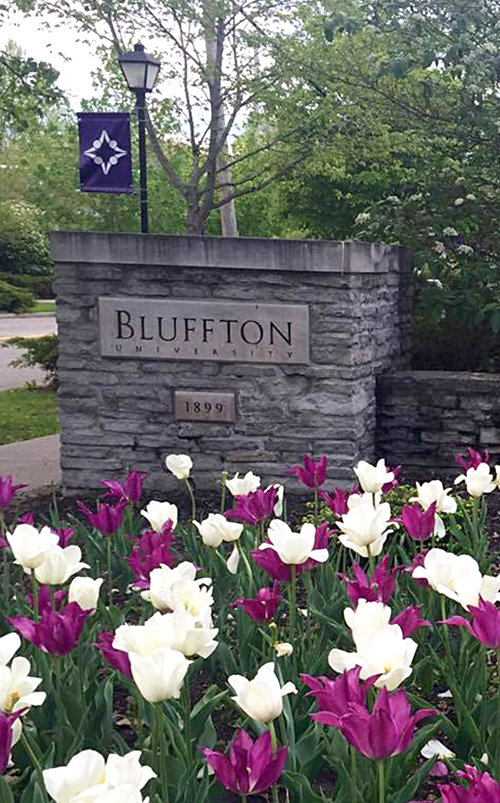 Advancement services director
Full time, 12-months
The following statements are intended to describe the general nature and level of work being performed. They are not intended to be construed as an exhaustive list of all responsibilities, duties, and skills required of personnel so classified.
POSITION SUMMARY:
The advancement services director supports institutional advancement programs and priorities by managing the donor stewardship process and maintaining daily operations of advancement office. Key responsibilities include gift entry and processing, maintaining accurate donor records through the university's integrated database system (Jenzabar EX), coordination of the acknowledgment and appreciation process and effective communication with donors about all of these components. Works closely with development and business office staff to accurately record and analyze income received by the university through various methods and sources; ensure donations are managed per donor restrictions. Oversees annual implementation of communication strategies for Bluffton's endowed scholarship program. In addition, coordinates general stewardship efforts (i.e. visit gifts, one on one communications with donors, donor recognition events, etc.) and provides administrative support to the vice president.
ESSENTIAL DUTIES AND RESPONSIBILITIES:
After a reasonable training period, the individual must be able to perform these essential responsibilities independently, without prompts from supervisor:
Advancement services

Manage entry of all gift income into the database and link to appropriate constituents, university fund, campaign or appeal, donor club memberships, etc., for acknowledgement and tracking purposes. Acquire any additional information needed to process gifts, which may require follow-up with constituents. Produce gift acknowledgements.
Manage gift accounting in coordination with the business office to maintain accurate records in both offices. Resolve any accounting differences, confirm with IRS and independent auditor guidelines, and to exchange information needed for gift-in-kind and stock transfer designations.
Manage the corporate matching gift income process. This involves following through with individual donors and/or HR representatives at corporations with a matching gift program.
Manage the donor recognition milestones program. Manage and process RSVPs for the annual President's Banquet, support event planner for event. Manage donor stewardship gifts program including inventory, ordering and distribution for development staff.
Provide timely and accurate reports for forecasting and analysis of fundraising, alumni activities and data management for university leadership who engage in donor cultivation, solicitation and stewardship.
Provide support for university leadership by maintaining accurate records, communications and prospect strategies related to major principal gifts. Manage donor travel schedule for president and vice president.

Advancement operations management

Implement annual communication strategy for endowed scholarship program to enhance donor stewardship and encourage increased giving. Maintain up-to-date donor records for all named, endowed scholarships so that stewardship letters are mailed to the designated constituent contact person. Manage endowed fund balances with business office and Everance; ensuring contributions are moved appropriately per endowed fund polices.
Manage constituent records including entry and updates of constituent information. Perform queries and giving reports for advancement staff, business office and athletics department.
Ensure accurate data by running various functions to catch items not checked weekly. Work with IT manager to suggest and coordinate procedural changes to improve data reports.
Keep current with Jenzabar changes/updates by attending user group meetings, reading on-line newsletters and updates, following forums, net-working with peers at other colleges/universities, and participating in free on-line webinars.
Responsible to answer the general advancement phone and email.
Serve as advancement division expert for the (ComDoc) advancement printer/copier; educate and assist users as needed; order supplies; resolve minor problems and call ComDoc technical support as needed.
Support development staff with communication needs, i.e. monitor and replace stationery and other office supplies for development office.
Manage advancement cars including reservations, maintenance as needed and monthly coordination with the business office.
Coordinate and report vacation and sick time hours reporting for the advancement division.
QUALIFICATION REQUIREMENTS:
Minimum:

Bachelor's degree with 3 years professional experience in advancement office, accounting, non-profit or banking.
Proficiency in Word and Excel and proven aptitude and experience in the use of database software.
Excellent written and verbal communication skills.
Strong memory, organization and attention to accuracy/detail.
Preferred:
Master's degree and experience with daily operations of advancement office or similar office setting.
Supervision of staff
Experience with InfoMaker reporting tool and Jenzabar EX DE.


PHYSICAL DEMANDS / WORK ENVIRONMENT:
Typical office conditions which include complete functionality of eyes, ears and fingers for data entry and enough mobility to transport documents across campus.
APPLICATION MATERIALS:
Applications are considered complete when the following materials are received at the office indicated below:
Send application materials to:
Robin Bowlus
Vice president of advancement and enrollment management
Bluffton University
1 University Drive
Bluffton, OH 45817-2104