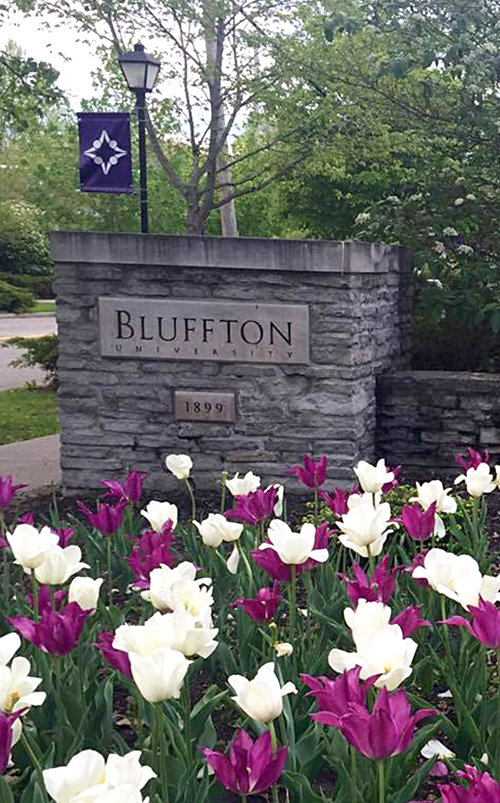 Gift specialist
Full time, 12-months
The following statements are intended to describe the general nature and level of work being performed. They are not intended to be construed as an exhaustive list of all responsibilities, duties, and skills required of personnel so classified.
POSITION SUMMARY:
This data-entry and administrative support position primarily supports institutional advancement by maintaining accurate donor records and generating gift receipts and reports through Jenzabar software. This position works closely with the director of advancement operations, development staff and business office staff in recording and tracking donations sent to the university through various methods and sources.
In addition, this position is responsible for general office management needs of the advancement office. This position also provides administrative support for projects and special events integral to the university's overall advancement program.
ESSENTIAL DUTIES AND RESPONSIBILITIES:
These essential responsibilities are those the individual must be able to perform unaided or with the assistance of reasonable accommodation.
Daily, validates, enters and commits donations into the advancement database and links to appropriate donor, funds, campaigns, appeals, letters, memberships, anonymous, solicitor, notes, etc. for acknowledgement and tracking purposes. Acquires any additional information needed to process gift. Processes checks, credit cards, on-line donations, cash offerings, gift-in-kind, stock, property, matching gifts, bequests, IRA rollovers, third party processors, automatic fund transfers and payroll deduction. May calculate foreign currency exchanges.

Daily, prepares and sends accounting reports to the business office for all gifts received to achieve accurate bookkeeping. Reconcile monthly with business office and work to resolve any accounting differences, create reports, answer questions, confirm compliance with accounting/bookkeeping legalities, and exchange information needed for gift-in-kind/stock designations. Produce monthly reports for VP and staffs per the schedule and annual pledge statements, tax statements and giving summaries.

Daily, prepares proper thank you cards/receipts for donors with appropriate signature as needed by development officers, president, athletic director, coaches, etc. Also folds, stuffs and mails thank you cards/receipts. Daily prepares appropriate call sheets for staff and administration.

Responsible for upkeep and maintenance of alumni/donor database. Enters new and updates existing constituent addresses, names, salutations, spouses, marital status, solicitation preferences, attributes, notes, constituency codes, and assigns appropriate solicitor in Jenzabar, as changes are confirmed from the donor or development officers. The Gift Specialist needs to update additional details that are related to name changes, marriages, deceased news, etc. such as head of household, addressees, soft credit, and linking/unlinking complications that arise. Manages parent and new student data from enrollment through to graduation or withdraw.
Assists donors, faculty and staff with requests or questions regarding gift records and redirects to development staff when appropriate.
Manages annual stewardship program for endowed scholarships.
Manages the advancement copier by educating and assisting users as needed, ordering and stocking supplies, calls vendor for maintenance.
Monitors and replaces stationery and office supplies for development office. Makes sure thank you cards are updated through appropriate channels twice a year and/or appropriate for new situations
Schedules usage of cars by campus staff. Contacts B&G for maintenance needs.
OCCASIONAL DUTIES AND RESPONSIBILITIES:
Run basic queries and reports for advancement, business office and athletics departments.
Participate in departmental meetings.
Serve as the Matching Gift Coordinator for matching gift program.
Works to improve accuracy, efficiency, communication and speed of reporting and data entry for our database team, advancement and business offices.
Other tasks as assigned by supervisor.
QUALIFICATION REQUIREMENTS:
The requirements listed below are representative of the knowledge, skill, and/or ability required to satisfactorily perform the essential duties of this job.
Education and/or Experience: Bachelor's degree preferred, 2-3 years' experience with increasing responsibility in data management, accounting or office operations management.

Special Skills: Proficient in Word, Excel, data entry and other basic computer skills. Experience with InfoMaker reporting tool, and Jenzabar EX DE module a plus but not a necessity. Must have written and verbal communication skills, mathematical skills, ability to manage multiple tasks. Must be strong in their attention to detail, and have memory skills to keep track of many incidental donor details that are a part of maintaining strong donor relationships.
PHYSICAL DEMANDS / WORK ENVIRONMENT:
Typical office conditions include the ability to carry documents across campus.
Must occasionally lift and/or move to up 10 pounds.
The physical demands and/or work environment encountered by the employee while performing the essential responsibilities of this job must be met with or without reasonable accommodations. Reasonable accommodations will be considered and implemented when possible to enable individuals with disabilities to perform the essential responsibilities of this position. Secondary responsibilities may be removed when needed as an accommodation strategy.
APPLICATION MATERIALS:
Applications are considered complete when the following materials are received at the office indicated below:
Send application materials to:
Robin Bowlus
Vice president of advancement and enrollment management
Bluffton University
1 University Drive
Bluffton, OH 45817-2104