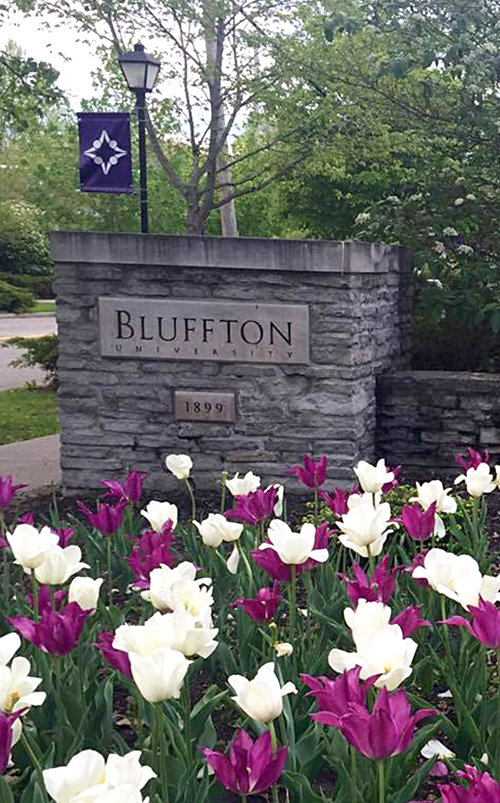 Assistant athletic trainer
Full time/9 months
POSITION SUMMARY:
Coordinates all athletic related medical issues, and assist with non-athletic medical issues for the student athletes. Ensures all student athletes have been cleared for collegiate athletics. Provide medical coverage for practice and contests, and evaluate, treat and rehabilitate athletic injuries. Assist and inform the head athletic trainer of issues that may arise with student-athletes. Supervise both graduate assistants and student workers.
ESSENTIAL DUTIES AND RESPONSIBILITIES:

Day to day function of the athletic training room, practices and games. Coordinates the distribution, collection and storage of athletic training equipment and supplies.
Provide injury prevention, treatment and rehabilitation for student-athletes.
Designs and supervises rehabilitation programs.
Work closely with assigned head coaches. (Maintains effective working relationships with coaches, administrative staff, student-athletes and other staff.)
Work closely with physicians. Coordinate doctor visits for assigned student-athletes. Oversees the transportation of student-athletes to doctor, hospital, etc., when needed.
Record keeping of injuries and rehabilitation (Maintains injury reports in an appropriate time frame for all injuries. Maintains up-to-date health history files, insurance information and rehabilitation records for all student-athletes.)
Actively encourages and supports the physical well-being of student-athletes by working with the coaches to assure that the student-athletes are physically ready to participate, which includes looking for signs of eating disorders or the use of illegal and/or unhealthful drugs and supplements and taking appropriate preventive measures, and establishing healthy workout and practice schedules.
Actively participates in athletic department functions and meetings, and in university committees as assigned.
Extensive evening and weekend hours required.
Supervision:

Supervise student employees to include training, planning, assigning and directing work, coaching, addressing complaints and resolving problems.
Must have a mindset of mentoring employees under supervision. Should be able to lead in a way that sets a good example, promotes teamwork, and encourages a positive, efficient work environment.
OCCASIONAL DUTIES AND RESPONSIBILITIES:
Assist head athletic trainer in completing insurance claim forms and notify insurance company of bills for student-athletes and the student body.
Other tasks as assigned by supervisor.
Supervision of student workers
Form, Insurance Form B and Sickle Cell Form prior to athletic participation.
Assist the head athletic trainer to ensure completion of the Pre-Participation Physical Exam Form, Insurance Form B, Sickle Cell Form and Drug Testing Waiver prior to athletic participation

QUALIFICATION REQUIREMENTS:
The requirements listed below are representative of the knowledge, skill, and/or ability required to satisfactorily perform the essential duties of this job.
Minimum:
Education/Certification: Bachelors in Athletic Training, NATABOC Certification; Ohio Athletic Training License or eligible and current CPR\First Aid certification for the Professional Rescuer.
Experience: Two years of Athletic Training experience.
Skill/Abilities: Excellent written & verbal communication needed, ability to manage multi-task situations.
Diversity & Faith Commitment: Bluffton University expects all employees to show respect in the workplace and not to base business decisions on race, color, national origin, ancestry, sex, age, disability, marital status, sexual orientation, gender identity or any other status protected by law. As a religious institution, Bluffton University welcomes its faculty and staff and encourages respectful consideration of the Christian faith which is consistent with the Mennonite/Anabaptist beliefs of the university's founding and supporting church.
Preferred:
Education/Certification: Master's degree
Experience: Experience in a College or University setting
Skill/Abilities: Experience using Sportsware software.
PHYSICAL DEMANDS/WORK ENVIRONMENT:
The physical demands and/or work environment described here are representative of those that must be met or will be encountered by the employee while performing the essential functions of this job. Reasonable accommodations may be made to enable individuals with disabilities to perform the essential functions.
Must occasionally lift and/or move to up to 40 pounds (Water coolers & ice chests)
Regularly works in outside weather conditions in fall and spring months.
Deadline:
Consideration of applications will begin immediately and continue until this position is filled.
APPLICATION MATERIALS:
Applications are considered complete when all of the following materials have been submitted:
Send employment application materials to:
Kayla Bartlett
Associate Athletic Trainer
Bluffton University
1 University Drive
Bluffton, OH 45817-2104