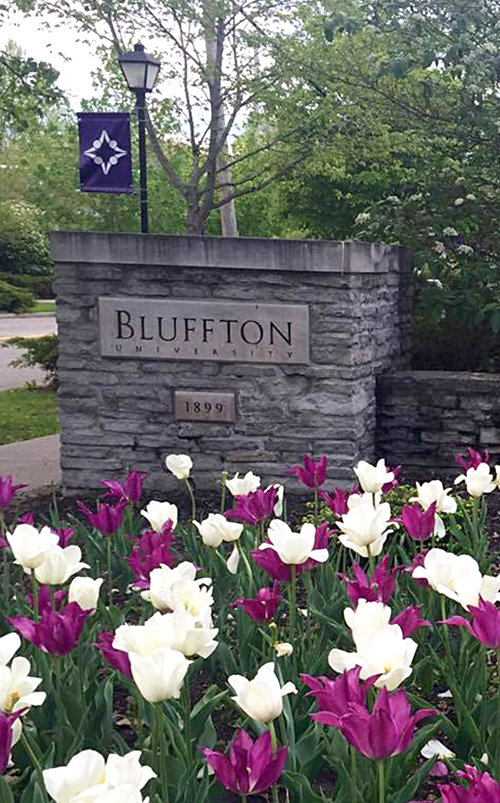 Volleyball assistant coach
Graduate assistant
Bluffton University is seeking motivated, organized and mature applicants to serve as the graduate assistant coach for women's volleyball. The candidate must have strong background in volleyball along with exquisite communication, organizational and supervisory skills with the ability to show mature and responsible leadership and work well in a team environment. The successful candidate will embrace and promote the mission of Bluffton University and be the primary assistant volleyball coach.
QUALIFICATIONS:
Required:
Bachelor's degree required
Acceptance into the graduate program
Must submit to a criminal background check, subject to review and approval by Bluffton University
Must have a valid driver's license and be able to drive university vans
Preferred:
Competed as a collegiate volleyball student-athlete at any level
Interest in pursuing a career in coaching, sports management, leadership or the like.
Efficient multi-tasking, time management and organizational skills
Excellent communication and face to face interaction skills
RESPONSIBILITIES:
Include but are not limited to:
Volleyball responsibilities:
Weekend/weekday travel to volleyball tournaments
Assist in organizing, scheduling and running practices
Assist with monitoring academics and providing players with resources/solutions for academic success
Communication with players via email, text messages or phone calls
Recruiting efforts, including campus visits, traveling to Junior Olympic events or high school tournaments, etc.
Support head coach with fundraising efforts
Assist with community service efforts
Assist with management of social media accounts
Additional responsibilities may include:
Event management responsibilities
Assist the sports information director with game stats and web content
PHYSICAL DEMANDS:
Be on your feet for extended periods of time
Operate personal vehicle, school vehicles
Work potentially long hours, including early mornings
Lift and transport equipment up to 50 lbs.
WORK SCHEDULE:
Employment runs from August-May, but some work may be required during June and July with recruiting, fundraising, summer camps, etc.
5-6 days per week, with time split between being on campus at Bluffton University and travel to tournaments during the Fall & Spring seasons and any recruiting trips.
WORK AGREEMENT DATES:
Position begins Aug. 1, 2023, and ends May 31, 2025
COMPENSATION AND BENEFITS:
SUPERVISION
Reports to the Head Volleyball Coach and Director of Athletics
APPLICATION INSTRUCTIONS:
Resumes for this position will be accepted via email at hr@bluffton.edu
Please combine your cover letter, resume, three professional references and any additional materials as one PDF file attached to the email.
Candidates will be contacted via email upon receipt of their resume. Candidates selected for interviews will be notified of the next step in the process. Review of applications will begin immediately.
---
Employment decisions are based on merit and university needs, and not on race, color, national origin, ancestry, sex, age, disability, marital status, sexual orientation, gender identity or any other status protected by law. As a religious institution, Bluffton University expressly reserves its rights to appoint faculty and staff who share a commitment to the Christian faith which is consistent with the Mennonite/Anabaptist beliefs of the university's founding and supporting church. EOE.