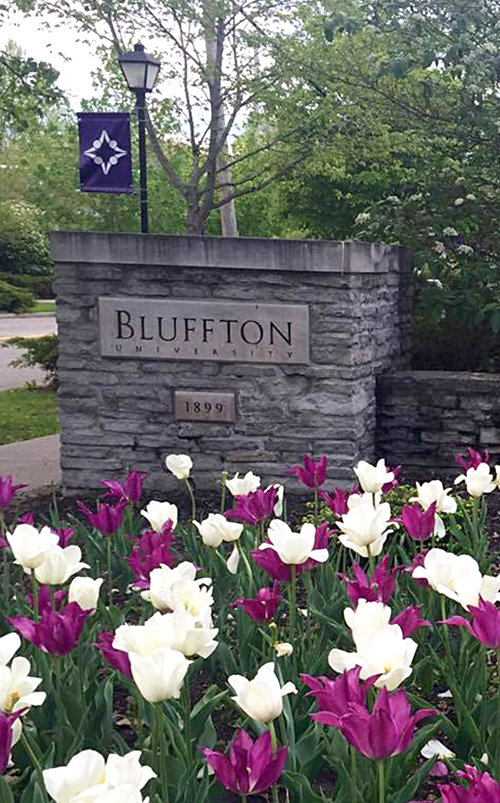 Multicultural Student Development
Graduate Assistant
The following statements are intended to describe the general nature and level of work being performed. They are not intended to be an exhaustive list of all responsibilities, duties, and skills required of personnel so classified.
POSITION SUMMARY:
Assist in development and implementing programs to challenge and support the development of students of color as well as the exploration of identity and diversity for all students. Act as a resource and advocate for campus-wide diversity initiatives.
RESPONSIBILITIES:
Develop and implement programs to meet the cultural, academic, spiritual and personal development of students of color.
Assist the advisor to multicultural student organization.
Understand and address the unique needs of under-represented groups within the student body.
Promote leadership development of students of color through education, experience and involvement.
Develop an outreach with organizations in Lima and Findlay.
Other duties to be discussed and assigned as needed.
QUALIFICATIONS:
Bachelor's degree, strong organizational, interpersonal and computer skills, and acceptance into Masters of Business/Masters of Education program
PHYSICAL REQUIREMENTS:
Some evening and weekend duties
Frequent mobility around campus
Must have a valid driver's license and the ability to drive a car
Normal office duties require long periods of sitting, computer work
DEGREE OBTAINED:
Master of Business Administration (MBA), Master of Arts in Organizational Management (MAOM) or Master of Arts in Education (MAEd)
Compensation:
Full tuition waiver with competitive stipend and room and board.

Appointment:
TBD
Deadline:
Consideration of applications will begin immediately and continue until this position is filled.
APPLICATION MATERIALS:
Applications are considered complete when all of the following materials have been submitted:
Resumes for this position will be accepted via email at hr@bluffton.edu
Please combine your cover letter, resume, three professional references and any additional materials as one PDF file attached to the email.
Candidates will be contacted via email upon receipt of their resume. Candidates selected for interviews will be notified of the next step in the process. Review of applications will begin immediately.
Employment decisions are based on merit and university needs, and not on race, color, national origin, ancestry, sex, age, disability, marital status, sexual orientation, gender identity or any other status protected by law. As a religious institution, Bluffton University expressly reserves its rights to appoint faculty and staff who share a commitment to the Christian faith which is consistent with the Mennonite/Anabaptist beliefs of the university's founding and supporting church. EOE.