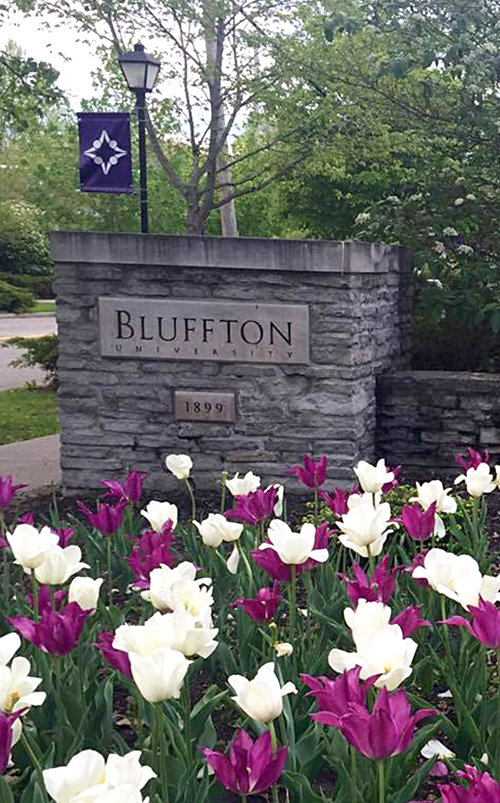 Men's basketball assistant coach
Graduate assistant
Part-time/10 months
QUALIFICATIONS:
Bachelor's degree required and acceptance into Bluffton University's Master of Business/Master of Education program. Strong organizational, interpersonal and computer skills are required. Appropriate knowledge of basketball.
RESPONSIBILITIES:

As assistant coach, assist the head coach in the areas of recruiting (list organization, communication program of text, calling and mailings. Campus visits. Off campus recruiting) academic study table program, opponent scouting program, strength and conditioning program, practice planning and administration and the summer shootouts.
Other items assigned will be related to skill and experience background. The deputy director of athletics will serve as the supervisor for any secondary activities that can be added to fill out a GA's load assignment throughout the year. Potential secondary responsibilities could be but are not limited to: facility duties assist with event management, intramural program supervision, and sports information assignments. These additional assignments are subject to qualifications and availability and will be determined by the deputy director of athletics in consultation with respective head coaches.
DEGREE OBTAINED:
Master of Business Administration (MBA) or Master of Arts in Organizational Management (MAOM) or Master of Arts in Education (MAEd)
Compensation:
Full tuition waiver with competitive stipend and room and board, as well as the opportunity of summer team camp pay.

Appointment:
August 1, 2022
Deadline:
Consideration of applications will begin immediately and continue until this position is filled.
APPLICATION MATERIALS:
Applications are considered complete when all of the following materials have been submitted:
Bluffton University employment requirements
Send employment application materials to: