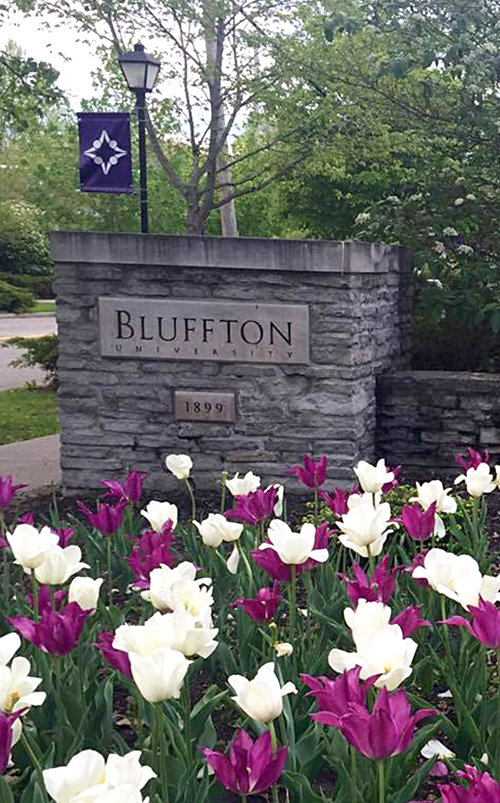 Assistant football coach
Assistant football coach - Linebacker
Full time, 12-months
The following statements are intended to describe the general nature and level of work being performed. They are not intended to be construed as an exhaustive list of all responsibilities, duties, and skills required of personnel so classified.
POSITION SUMMARY:
Reporting to the head football coach, this position works as part of an interdependent coaching team that is tasked with the overall management of the Bluffton football team. This position is tasked with the following responsibilities: coordinate the linebackers, supervise the academic progress of players, and recruit for the team and university.
ESSENTIAL DUTIES AND RESPONSIBILITIES:
Linebacker coach
Reviews opponent film breakdown, organizes weekly scouting reports, develops a weekly game plan, provides input into play calling on game day, designs practice plans for his position, scripts practice, holds film review meetings and installation meetings, effectively teaches and corrects the fundamental skills of his position.
Academic supervisor
Collects weekly academic grade sheets for his position, creates an active spreadsheet to keep accurate records of each player's weekly academic performance, work hand-in-hand with the LRC (Learning Resource Center) to identify at risk student-athletes, and individually monitors the Academic Game Plan notebooks of his position. Provides pro-active support and detailed guidelines for students struggling in a specific class, presents the Academic Game Plan model for all prospective recruits and their parents during their campus visit, teaches and implements the Academic Game Plan to our freshman athletes upon their arrival in the fall, tracks the team GPA the each semester.
Recruit for the team and university
Maintains phone call, mailing list and check-list on recruits. Maintains up-to-date records on recruited players. Recruits in state and out of state area by travel, phone, NCAA-approved social media and hand written letter.
Other duties


The Bluffton University athletics department has identified existing programming models and identified common habits and virtues that frame the unique Bluffton University student-athlete experience. These "habits of excellence" emphasize practice and align with Aristotelian virtues to form our virtue-driven athletics program
Actively participates in athletic department functions and meetings, and in university committees as assigned.
Maintains effective working relationships with administrative staff, coaches, student-athletes and other staff.


QUALIFICATION REQUIREMENTS:
The requirements listed below are representative of the knowledge, skill, and/or ability required to satisfactorily perform the essential duties of this job.
Education and/or experience:
Bachelor's degree. Collegiate level football player, one year of assistant coaching experience at the high school or college level.
Special skills: Excellent written and verbal communication needed, ability to manage multi-task situations, valid driver's license. Willingness to travel, including overnight and weekends. Ability to work evenings and weekends. Competent computer and related software skills.
PHYSICAL DEMANDS/WORK ENVIRONMENT:
The physical demands and/or work environment described here are representative of those that must be met or will be encountered by the employee while performing the essential functions of this job. Reasonable accommodations may be made to enable individuals with disabilities to perform the essential functions: Must occasionally lift and/or move to up to 40 pounds, regularly works in outside weather conditions in fall and spring months.
APPLICATION MATERIALS:
Applications are considered complete when the following materials are received at the office indicated below:
Send application materials to:
kreppsa@bluffton.edu
Coach Aaron Krepps
Bluffton University
1 University Drive
Bluffton, OH 45817-2104
Employment decisions are based on merit and university needs, and not on race, color, national origin, ancestry, sex, age, disability, marital status, sexual orientation, gender identity or any other status protected by law. As a religious institution, Bluffton University expressly reserves its rights to appoint faculty and staff who share a commitment to the Christian faith which is consistent with the Mennonite/Anabaptist beliefs of the university's founding and supporting church. EOE.