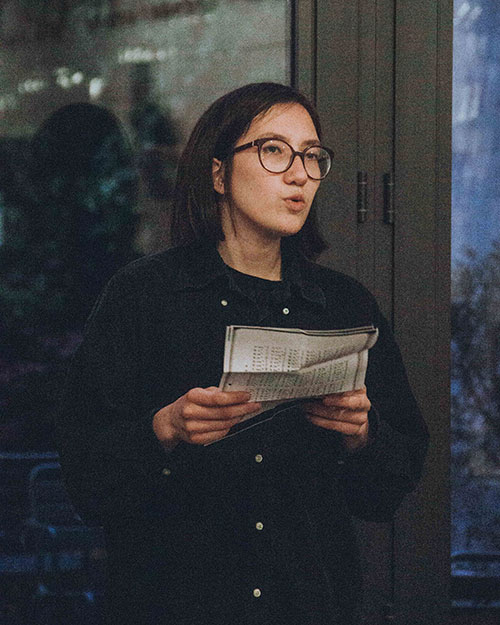 Kika Man
---
Kika Man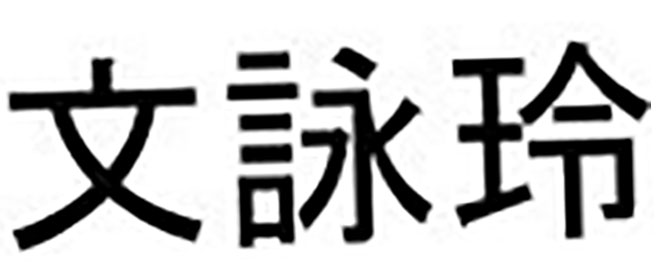 (she/they) is a writer from Belgium and Hong Kong. Kika writes about her mixed heritage, mental health, travelling, music and blueness. She is a member of Slam-T (a spoken word and slam poetry platform) and also a Ph.D. student in Queer Sinophone Studies.
Lie Down Your Head
by Kika Man
It's not that I don't want to lie down,
become that kind of treasure chest in an aquarium
that will blubber bubbles and spread seaweed on the glass.
The kind that won't rub off no matter how hard you try cleaning and
you'll end up with
scratches on these mirrored walls anyway.
It's not that I don't want to fight.
But really,
but really, I am trying to learn that it's okay to be okay.
To teach my head to absorb nutrients containing
rest and joy, not to dream of labour
but of magic and the endlessness of the universe.
No matter how finite our lives and our world
that lie hand in hand with the stardust we are born from,
we are bound to a cycle of birthing ashes.
Burning ashes, the warmth of the coal
will provide me the solace I need to accept
to calm down and breathe.
How do you want to go from here?
This point of ease, of butterflies popping out
with blissful sighs.
I will draw the flowers that come sprouting out of my head.
I will dance among the streamlines of lavender.
I will stim to the sloth of bears that gather honey
in oceans filled with the reflections of falling stars.
From now on, when I close
my eyes I will count the specks of dust
as if they were life never ending, universe
ever expanding.
Building myself a home within old ruins,
once landscapes of disaster,
I can now lie down my head
and rest.