By Deon Robinson
A LUNAR VERNACULAR ATTAINED FROM A BEACH AT MIDNIGHT
What is the ocean if not the largest tear gland
you've ever swam in? I forget we let the moon dictate these waves of water,
and I'm jealous that it was given the power to shape
a destiny so fluid in its form.
The sun skinny dips into the ocean, turning
all the world into this breathtaking blue.
I don't have enough time to hold hands with each grain of
sand before the sun decides it's swallowed enough
molten obsidian to become light again.
Every time a town floods,
I want to ask the moon
if that was the only way it learned to show love,
I want to bask in that kind of naïveté, you know?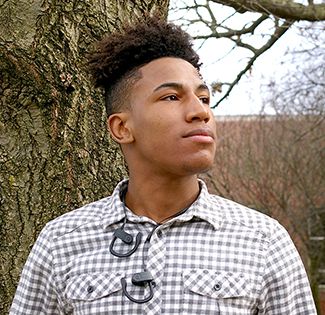 DEON ROBINSON
is a sophomore creative writing major at Susquehanna University. His poetry has been featured in two of his university's literary magazines, "Sanctuary" and "Flagship." His work will also be recognized in the online "Asterism Journal" for Ohio State University this year.