By Dom Fonce
STANDING OVER THE GREAT SERPENT MOUND, 2017

I breathe deep, and in the
distance, hear the chug-pop
of a John Deere,
tall and green like corn stalks,
and the walks
of bumpkin lovers through the fields,
hand-in-hand,
lip-on-lip,
thigh-to-thigh.
They say, "I never want to leave this moment"—
Twisting and rolling in dirt, fused
in roots, twined in grass.
I smell the oil on the mechanic's cheek,
crackle-rising smoke in the coal-lit factories—
taste brow-sweat the artist leaks down her
face, and feel her lonesome stomach burble, as eyes
focus on work and only that.
The air is communal,
transcendent; time
is torn and space is singular—each of one
body,
everybody carving a great serpent—
curving through unknowns,
absorbing mysteries by mouthfuls—
in their own eyes, on their own land, soft like blocked lard.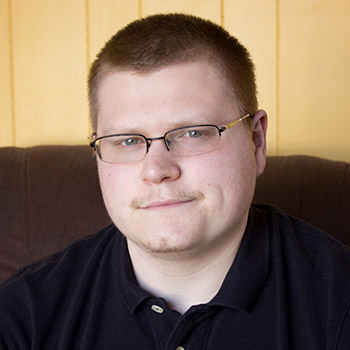 DOM FONCE
is a 23-year-old undergrad English major at Youngstown State University. He tends to write about Ohio, building and expounding upon the folklore and mythology of the state.