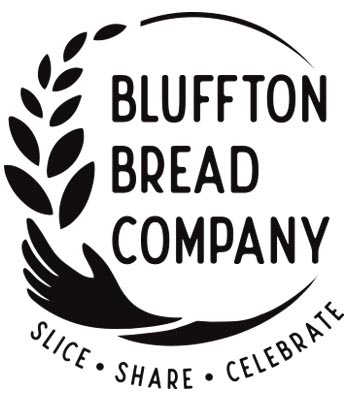 ---
Bluffton Bread Company provides hands-on experience for students from several majors.
Bluffton Bread Company
Bluffton Bread Company has fired up the stoves for winter favorites!
Slice. Share. Celebrate.
Developed using vintage recipes (with a modern twist), we hope this bread awakens warm memories and helps you cultivate new traditions. Join us as you slice into a flavor made to brighten your day, share with family and friends, and celebrate all that is good in this world.
Through the Bluffton Bread Company, Bluffton students are learning through experience.
Online orders will be accepted weekly Sunday-Tuesday for bread to be picked up the following Friday. Cost is $12 per loaf. Shipping is available for an additional fee.
You may pick up your bread 8 -10 a.m. or 3-5 p.m. on Fridays in the Sommer Center Reichenbach Room.

FEATURED BREADS
Flavors
Order on
Pick up/ship
Chocolate Peppermint
Sour Cream Coffee Cake
Asiago Cheddar
Dec. 11-13
Dec. 16
A savory choice, our asiago cheddar bread combines the richness of asiago and cheddar cheeses with a hint of buttermilk. Literally packed to the brim with cheese, this loaf is surrounded by a crust of parmesan and cheddar. Sprinkled with a dash of cayenne, we promise this bread is not too spicy, but instead will be a showstopper at any event.
Our special holiday flavor, this bread is decadent to the excess. Each loaf of chocolate peppermint bread features double the amount of milk chocolate chips used in similar recipes, is dusted with a layer of cocoa powder and coffee, and is finished with a glaze of peppermint and white chocolate. This bread is the perfect gift for the holiday season, but we won't tell if you keep it for yourself.
This bread is layered with cinnamon-sugar swirls and glazed while still warm to provide a crunch topping that will make your winter more enjoyable. Delicious served in any way, we recommend pairing it with a hot cup of coffee and friendly conversation.
Thank you for supporting Bluffton Bread Company. Due to the nature of our business and products we sell, all sales are final. Please contact Bluffton Bread Company at blufftonbread@bluffton.edu with any concerns about your order.