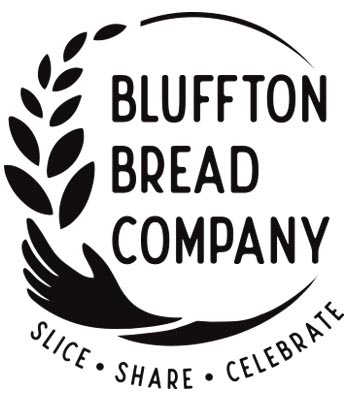 ---
Bluffton Bread Company provides hands-on experience for students from several majors.
Bluffton Bread Company
Freshly baked bread from the Bluffton Bread Company will be available through Nov. 25. Featured loaves for the fall season are Applesauce Oatmeal Cinnamon and Pumpkin. Order today!

Slice. Share. Celebrate.
Developed using vintage recipes (with a modern twist), we hope this bread awakens warm memories and helps you cultivate new traditions. Join us as you slice into a flavor made to brighten your day, share with family and friends, and celebrate all that is good in this world.
Through the Bluffton Bread Company, Bluffton students are learning through experience. Bread will be baked by students and mailed fresh to your door.
Order online at your convenience
Bluffton Bread Company's online shopping cart will remain open while classes are in session. Different breads will be available for the holidays, winter and spring.
FeATURED fALL bREADS
Available through Nov. 25, 2021
What says fall more than apple cider and cinnamon? Our applesauce cinnamon bread includes applesauce produced in-house from apples picked at Sugar Creek Orchard. The buttery crunch from the oatmeal topping and the seasonal flavor makes this bread one of our favorite specialty breads.
Filled with a warm blend of cinnamon, cloves and nutmeg, our spice-filled pumpkin bread will transport you to the middle of a perfect fall day no matter the season. Topped with a decadent New York style crumb featuring cinnamon, butter and cake flour, our pumpkin bread is the perfect treat to share with family and friends.
Coming soon
Holiday breads available beginning Nov. 27, 2021
Asiago Cheddar, Gingerbread Lemon, Chocolate Peppermint and Sweet Potato Maple Praline
email me with Bluffton Bread Company news
Want to be in the know for when bread will be baking? Sign up to receive an email notice so you can be sure to get the loaf (loaves) of your favorite bread!
Thank you for supporting Bluffton Bread Company. Due to the nature of our business and products we sell, all sales are final. Please contact Bluffton Bread Company at blufftonbread@bluffton.edu with any concerns about your order.