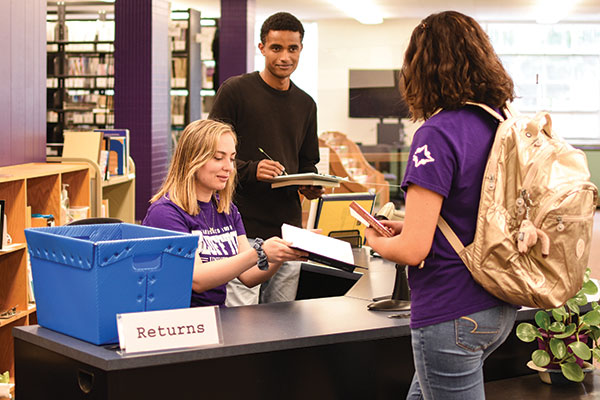 ---
Student jobs on campus are the ultimate Win-Win situation. You gain much needed experience, support, CASH… Faculty and staff gain needed assistance.
Learn and Earn program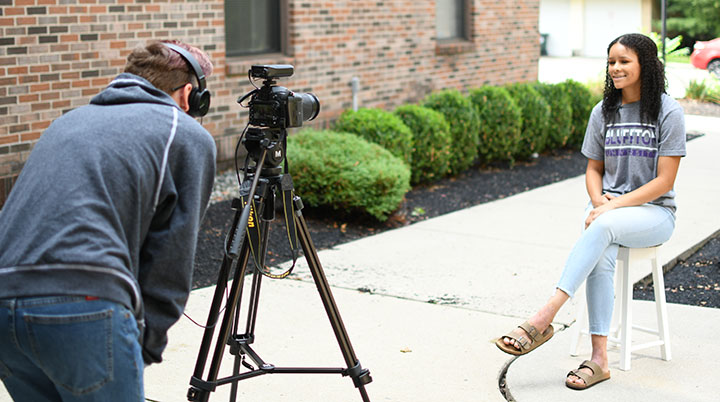 Student employees are a valuable asset to the Bluffton community. Through the Learn & Earn program students may gain work experience in their area of academic study, identify career objectives, gain transferable skills that can be useful in a variety of careers and earn a paycheck.
Campus jobs open to all students
Any traditional undergraduate student attending Bluffton University is eligible to work in the Learn & Earn program. Eligibility for a campus job is included in most financial aid awards, however this does not guarantee a campus position.
Students may apply for open campus employment positions by viewing available positions through their MyBluffton account under the Student tab. The link to Learn & Earn E-Hire is located in the left margin. Open positions can be found through the search function under the Employment Position Application link.
Students earn minimum wage. Payments are disbursed on the 15th and the last day of each month. Payments are direct deposited into a personal bank account.
There are forms that must be completed before a student will be permitted to work. These forms must be completed and returned along with appropriate, acceptable identification, to the business office receptionist located in the lower level of College Hall.


Summer employment
The university employs Bluffton traditional undergraduate students to work on campus during the summer months.
Many summer jobs are 40 hours per week. Positions are available in buildings and grounds, dining services, heavy cleaning, Marbeck Center, technology center, library and various other offices.
Faculty or staff supervisors typically approach current students to offer summer positions.
Contact us if you have questions about the Learn & Earn Program.