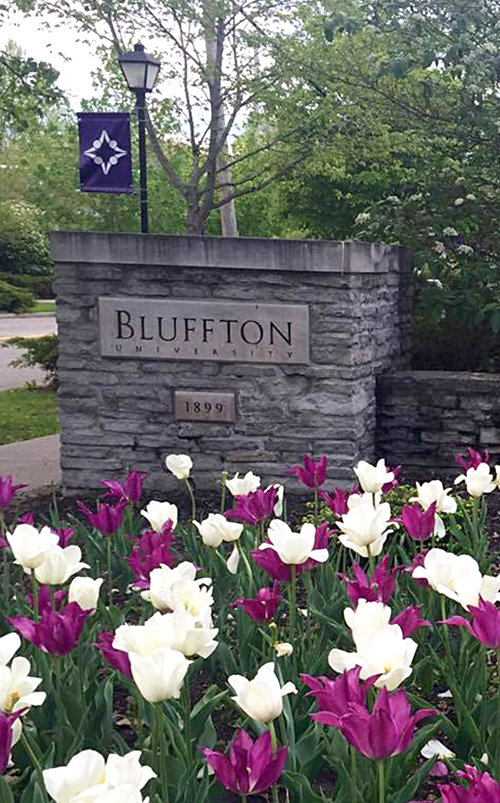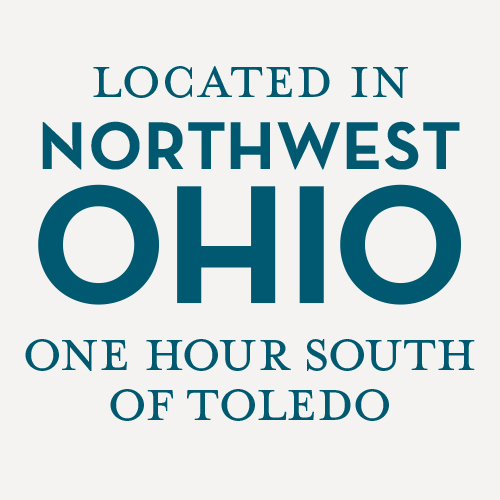 Questions answered
What is the student-to-faculty ratio?
The student-to-faculty ratio is 11-to-1. Classes are smaller, allowing more personal interaction between students and professors
What are the classes like?
classes are usually lecture/discussion courses or seminar courses. Several majors include classes with hands-on experience. A typical class schedule is five classes a semester which is around 15 semester hours.
Is Bluffton on quarters or semesters?
Bluffton University is on a semester calendar. Fall semester begins the last week of August. There is a fall break, Thanksgiving break, and a break for Christmas. Spring semester starts at the beginning of January. There is a spring break, a break for Easter, and Bluffton University observes Martin Luther King Jr. Day.
What makes up the liberal arts and sciences program?
This program requires you to take 46-47 hours of general education courses in addition to your field of study. A complete listing of general education courses can be found in the course catalog.
What makes Bluffton distinctive among other colleges or universities?
Bluffton's liberal arts and sciences program, cross-cultural component, and honor system make Bluffton University unique.
What leadership opportunities are available to students?
Students can engage in a variety of service-learning experiences through clubs and organizations at Bluffton. The best way to learn is to experience. Get involved!
Is chapel mandatory?
Chapel is not mandatory, but you are encouraged to participate in and attend religious-life activities. Chapel is offered every Thursday at 11 a.m. and there is Sunday Night Worship at 8:30 p.m. 31 denominations are represented on campus offering a variety of spiritual growth.
Can first-year students have cars on campus?
First-year students are allowed to bring their vehicles to campus. Permits are $50 dollars. More information here.
Is the campus safe?
We believe that mutual trust and respect for one another is central to creating a safe community. In addition, all residence halls are locked 24 hours a day and are only accessible by key card. the campus is patrolled by the Bluffton police and a security officer. Take a look at the crime statistics report.
Can I have a campus job?
All students have an opportunity to apply for and receive on-campus employment. We currently employ around 480 students and have needs for student employees in all aspects of campus life, including administrative offices, academic offices, buildings and grounds, food service, and our bookstore. Explore your opportunities for student employment.
What is available for students to do on the weekend?
There is always something going on during the weekend; it's just a matter of immersing yourself within the campus and getting involved. Our student-led organization, Marbeck Center Board (MCB), is responsible for sponsoring fun activities for students. Some activities include: Bluffton lingo bingo, laser tag, and euchre tournaments.
How are roommates assigned?
All first-year students live in double rooms and are assigned a roommate by the director of residence life. The director utilizes a housing questionnaire completed by students who have submitted a deposit.
What am I allowed to bring?
Bring what makes you feel at home: television, computer, microwave, refrigerator, couch, chair, carpet or lamp. Each room is supplied with beds, desks and chairs, dressers and closets. For more information, visit our on-campus housing page.
Is there Wi-Fi in the residence halls?
All residence halls and academic buildings are equipped with Wi-Fi. Each room is also wired for direct Internet access, cable TV as well as a phone jack.
What housing is available?
There are six residence halls on campus. All traditional students are required to live in one of those halls if they are not living at home with their parents. Bluffton is committed to the belief that living with others in a residence hall is an important part of the educational and social experience of college life.
Additional on-campus living options, including apartment style-housing are available for upper classmen. Learn more about the different housing options here.
What is included in my cost of attendance?
In addition to a great education, you also receive, at no additional cost:
Laundry
Color printing
Entry to all Bluffton home sporting events
Wireless Internet
Cable TV
Weight and fitness center
Anti-virus software
MS Office Suite software
Primary health care services
Counseling
Academic support services
Tutoring
IT assistance
Have a question we didn't answer here?
Contact us by email or by phone at 419-358-3257.