Life in Bluffton, Ohio
THE VILLAGE OF BLUFFTON is a friendly Midwestern town in Allen County, Ohio, a safe and peaceful place where neighbors on and off campus look out for each other.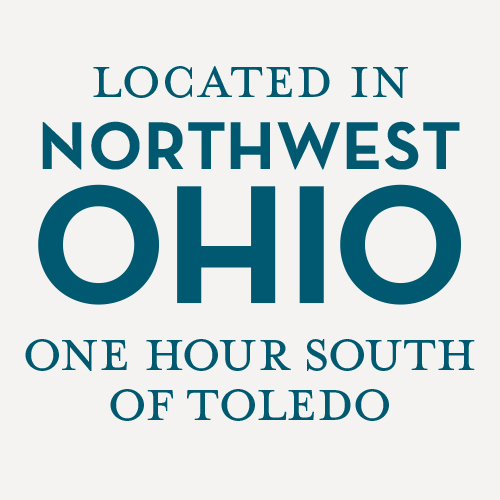 The rural village of Bluffton is home to 4,000 people as well as the 234-acre Bluffton University campus and nature preserve. Its residents are your professors, your fellow church members and the people you may work or volunteer with during your time here.
Go bowling, to the movies or enjoy Main Street shops offering everything from sports gear to crafts from developing countries. If you're looking for a day trip, Cedar Point amusement park, Toledo and Dayton are all less than a two hour drive away.


DIRECTIONS TO CAMPUS
Bluffton is just off Interstate 75 in northwest Ohio, midway between Lima and Findlay and within a few hours drive of Columbus, Cleveland, Toledo, Dayton, Fort Wayne, Indianapolis and Detroit.
TRAVELING SOUTH ON I-75:
Take exit 142 and turn west (right) onto State Route 103. At the first stop sign turn left onto Main Street. At the fifth street, turn right onto College Avenue, next to Bluffton High School.
To go to the admissions office, turn right onto Spring Street (the first stop sign past the Bluffton University entrance). The admissions Welcome Center is located in the Houshower House, the first house on your left (146 South Spring Street). Park in the parking lot right beside the Houshower House.

TRAVELING NORTH ON I-75:
NOTE: Due to construction on Bentley Road in spring/summer 2023, please use the above directions, turning left onto State Route 103 from exit 142.