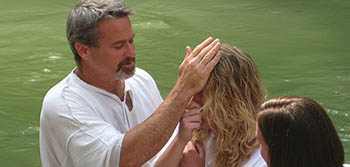 Experience leader Randy Keeler explains what draws him back to Israel/Palestine again and again. >>> Who wouldn't want to go?
Israel/Palestine

Journey to Jerusalem
By visiting significant biblical and historical sites and meeting with Israeli and Palestinian people, participants will focus on the geography and archaeology of the region, the history of the land and its peoples, and current religious and political peacemaking efforts in the Middle East.
The group will stay in hotels, kibbutzim, and in Palestinian homes. Interesting side activities will include walking the Old City Jerusalem streets, visiting the Wailing Wall and Temple Mount, touring the caves where the Dead Sea Scrolls were found and floating in the nearby Dead Sea, and eating home-cooked Palestinian meals.
Students can expect to learn about the complexities of the Israeli-Palestinian conflict, to examine their personal faith in conversation with Christians, Jews and Muslims, and to explore issues of peace and justice in the global community — all while traversing the same landscapes that informed the biblical writers and their messages.
Note: While we are planning toward cross-cultural experiences in May 2022, we will need to continue to monitor evolving conditions in the United States and other countries in the spring. We will stay in communication with students.
Leaders: Jackie Wyse-Rhodes
Dates: May 16 - June 2, 2022
Program Fee: $3,950
Deposit: $300 due Dec. 1, 2021
17-21 students
Passport required - valid for 6 months beyond return travel date

Contact
Elaine Suderman, Asst. Director of Cross-cultural Programs
sudermane@bluffton.edu
419-358-3360