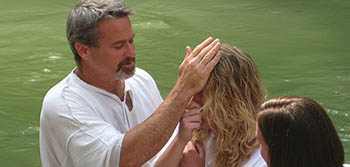 Experience leader Randy Keeler explains what draws him back to Israel/Palestine again and again. >>> Who wouldn't want to go?
Israel/Palestine

Journey to Jerusalem
Through visiting significant biblical and historical sites and meeting with Israeli and Palestinian people, participants focus on the geography and archaeology of the region, the history of the land and its peoples, and current religious and political conflicts in the Middle East.
The group will stay in hotels, kibbutzim, at Bethlehem Bible College and in Palestinian homes. Interesting side activities will involve walking the Old City Jerusalem streets where Jesus walked, floating in the Dead Sea, riding a cable car to the top of Masada, and eating St. Peter's fish at the Sea of Galilee. After seeing many of the significant sites mentioned in the Bible, the Scriptures will come alive to the participants in new and meaningful ways.
Dates & Costs
Dates: May 6-23, 2019
Leaders: Randy Keeler and Martina Cucchiara
Program Fee: $3,850
21 students
Passport required - valid for 6 months beyond return travel date
Vaccinations required
Contact
Elaine Suderman, Asst. Director of Cross-cultural Programs
Cross-cultural Program Office
College Hall second floor
sudermane@bluffton.edu
419-358-3360