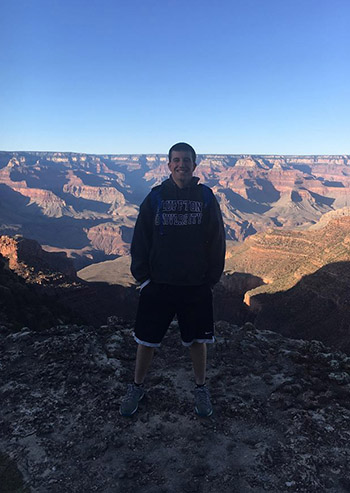 Southwest Native Nations of Arizona, New Mexico, Utah, Colorado

Our goal: to interact with the Navajo, Hopi, Ute, Zuni and other Native Nations in order to learn about their cultures; unique histories and worldviews; art and mythologies; tribal laws and customs; and domestic life in the Southwest—their home for thousands of years. We'll travel with Road Scholar and Astro-Anthropologist, Jerry Snow, to hear stories from the past; we'll get "insider views" from Native experts/guides. Service work on a Navajo ranch, Hopi farm, the Hopi Peace Academy, National Parks will give us opportunities to participate in their lives.
A 17-day itinerary begins with Flagstaff and Museum of Northern Arizona; Walnut Canyon and Sinagua cliff dwellings and desert flora and fauna; Sunset Crater Volcano and ancient Wupatki Pueblo National Monument; the Grand Canyon Kaibab trail, historic Kolb studio and Colter Watch Tower; famed Cameron and Hubble Trading Posts; Monument Valley and petroglyphs; Cedar Mesa and Goosenecks State Park; Bluff Pioneer Village, Bears Ears Museum, Anasazi Heritage Center, Navajo Nation Museum among museums on our route; Natural Bridges National Park; Mesa Verde National Park Sun Temple and Cliff Palace dwellings; Four Corners region; Canyon de Chelly, Spiderock, Window Rock, and other Navajo sites; Navajo Virgil Hermes' ranch and Hopi Peace Academy; Hopi farmer and artist; Sedona Red Rocks Canyons; flight arrival/departure days.
Dates and program fee
Leaders: Phil Sugden and Carole Elchert
Dates: May 16- June 1, 2022
Program fee: $2,900
Deposit: $300 due Dec. 1, 2021
Students: 7
Vaccination: COVID -19 vaccine required
Contact
Elaine Suderman, Asst. Director of Cross-cultural Programs
sudermane@bluffton.edu
419-358-3360