Writing Center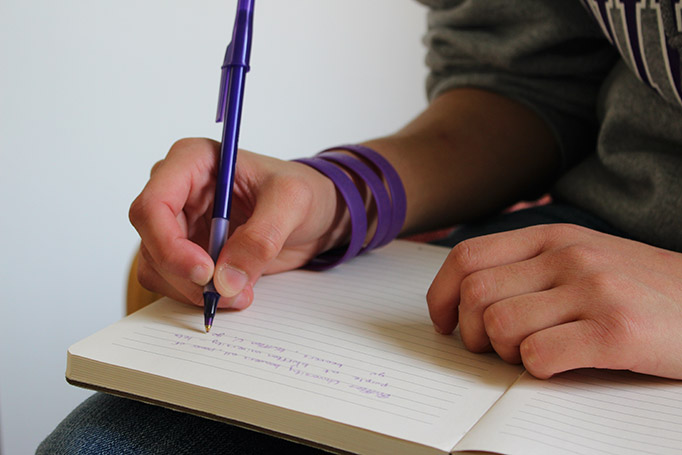 The Bluffton University Writing Center offers feedback on all stages of the writing process. It is designed to help all students make the most of their strengths as writers. The center is staffed by peer tutors - Bluffton students majoring in education and English.
We can help you
Brainstorm for information for your assignment
Organize a draft of your essay
Prepare a report
Revise an essay
Learn to proofread your work for grammatical errors
The Bluffton University Writing Center is located on the ground floor of the Musselman Library (across from the Nord Room).
The Writing Center is open Monday - Thursday from 4 p.m. to 9 p.m. Half-hour appointments are available by signing up on the schedule posted in the library. Walk-ins are also welcome.
For more information, contact 419-358-3495 or writingcenter@bluffton.edu