Programs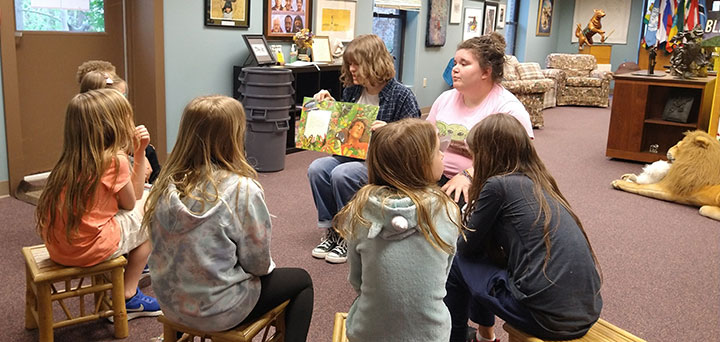 Programs for elementary students are presented by Bluffton University students with passions for education, cultural understanding and conflict resolution.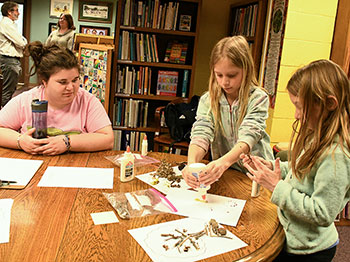 In spring 2023, homeschool and elementary students attended presentations on:
Stress management

Justice

Celebrating our differences

Physical differences

Environmental action

The Teaching Peace to Children student group brainstorms program themes and develops lesson plans. After receiving feedback from Lion and Lamb co-directors Paul Neufeld Weaver, professor of education; and Tareq Abuhalima, graduate assistant, they rehearse their presentation with friends before presenting to students.


Request programs
Programs are free of charge and can be customized and adapted for audiences of any age and interest based on specific requests.
Space allows for groups of 25-30 people, though larger groups can be divided into smaller, simultaneous sessions if volunteer staff is available.
Consideration will be given for in-school sessions.
Contact Tareq at lionlamb@bluffton.edu or 419-358-3207 to schedule.


Additional program options
Meet the Lion and Lamb
An initial visit to The Lion and Lamb Peace Arts Center provides an opportunity to consider the possibilities for peace and justice as reflected through art and literature. As a presentation or an informal conversation, a visit offers a glimpse of the mission and vision, resources and programs with time to browse the literature collection and enjoy visual art and sculptures in the center as well as in the Honda Outdoor Sculpture Garden.


I Choose kindness
A picture book will be selected to provide the foundation for a lesson with art and music to compliment the chosen theme. Topics include, but are not limited to the following: kindness and respect, justice and equality, cultural understanding, appreciating diversity, resolving conflicts without violence, bully prevention, empathy, new perspectives and more.


Global Connections



International students attending Bluffton University will share about their country and culture followed by time to respond to questions. This program is offered contingent on the availability of students and their schedules.


Got Culture?!
This multicultural session incorporates literature, music, art, languages, clothing to try on, food to taste and other fun props to present an opportunity for participants to experience different cultures.


Follow the Peace Arts Trail
A walking tour around campus includes many sculptures that reflect broad dimensions of peace as well as the need for peace.
For more information contact The Lion and Lamb Peace Arts Center at lionlamb@bluffton.edu or 419-358-3207. The center will be closed in June and July.