Director's choice
Director's Choice features a glimpse of ever-changing favorite picture books…
Stop by The Lion and Lamb Peace Arts Center to check out these and other books for children.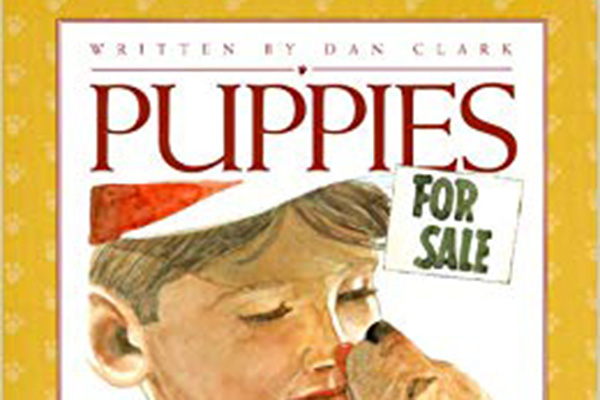 "Puppies for Sale" by Dan Clark
---
"That puppy is worth just as much as all the others." - abilities and disabilities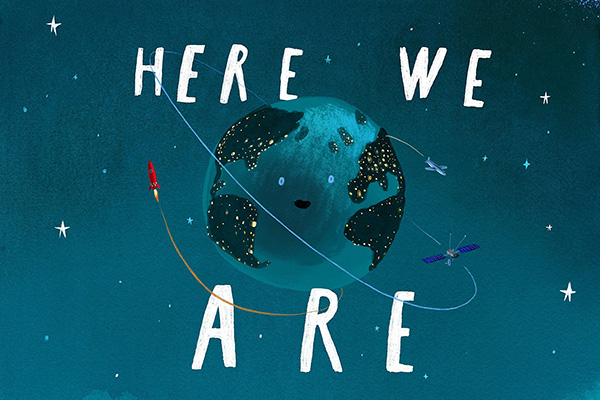 "Here We Are: Notes for living on planet earth" by Oliver Jeffers
---
"You're never alone on earth." - a glimpse of earth and the bonds that unite us together.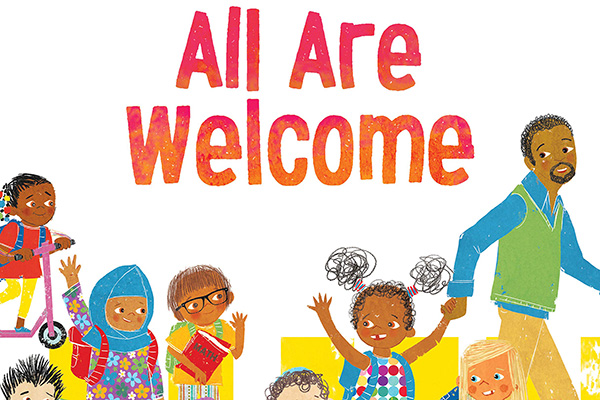 "All Are Welcome" by Alexandra Penfold
---
"We're part of a community. Our strength is our diversity." - diverse classroom of students and families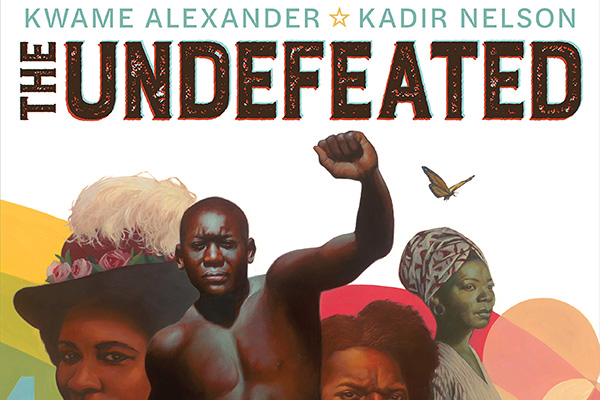 "The Undefeated" by Kwame Alexander
---
"This is for the ones who survived America by any means necessary. And the ones who didn't." - honoring African Americans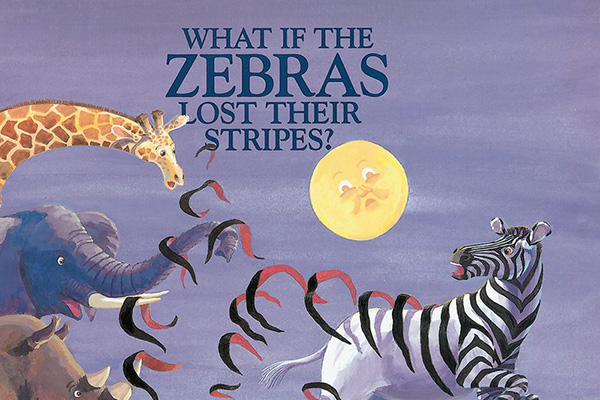 "What If the Zebras Lost Their Stripes?" by John Reitano
---
" ... and some lost black and some lost white?" - ponder the concept of race and humanity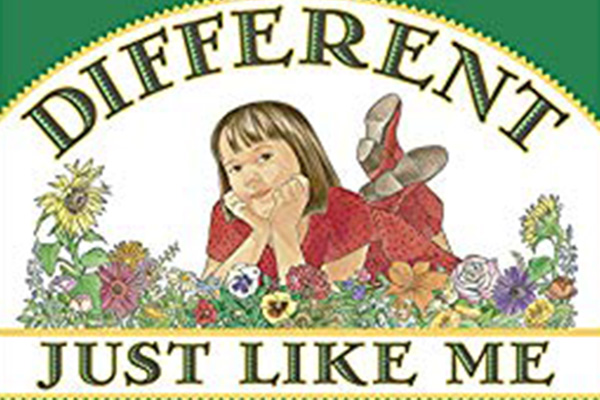 "Different Just Like Me" by Lori Mitchell
---
"I'm glad everyone is different... just like me!" - noticing and appreciating similarities and differences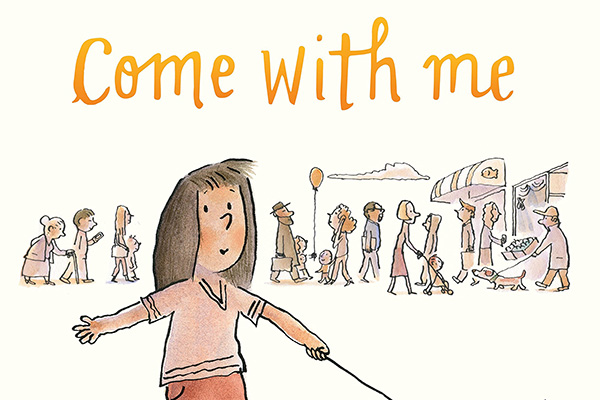 "Come With Me" by Holly McGhee
---
"One step at a time, they understood what they could do to make the world a better place." - your part matters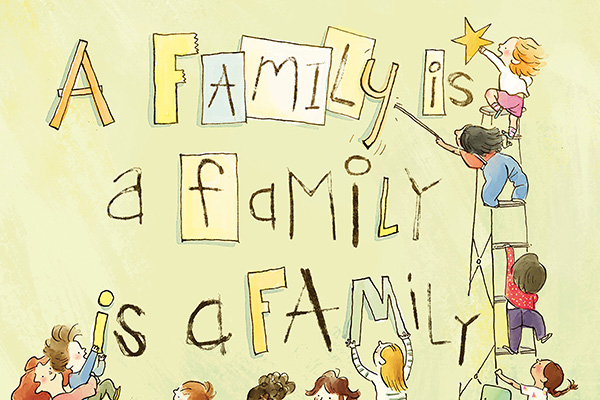 "A Family is a Family is a Family" by Sara O'Leary
---
"My family is not like everybody else's." - a whimsical glimpse of many types of families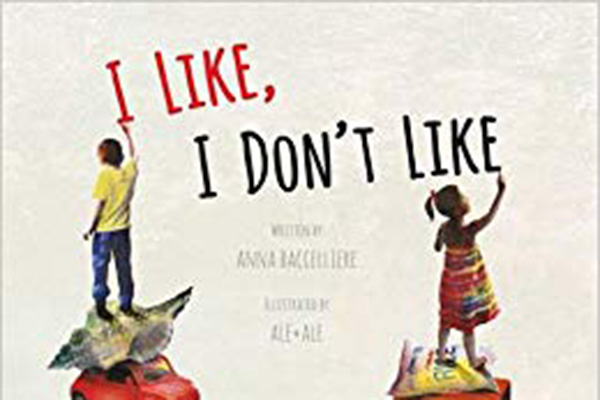 "I Like, I Don't Like" by Anna Baccalliere
---
"...bricks ...popcorn ...soccer balls ...rugs ..." - different perspectives reflected by children experiencing poverty and child labor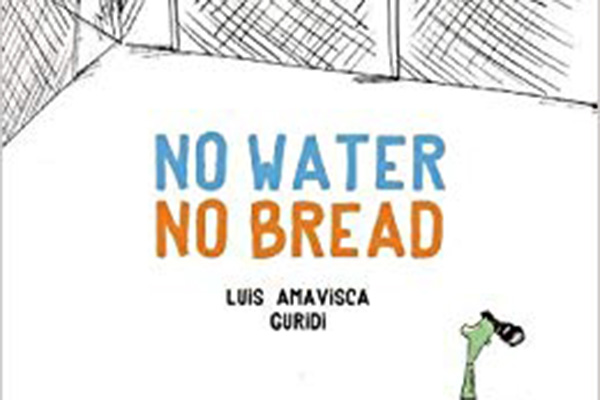 "No Water No Bread" by Luis Amavisca Guridi
---
"Why are our parents like this?" - children's perspectives of borders, limited resources and parents' attitudes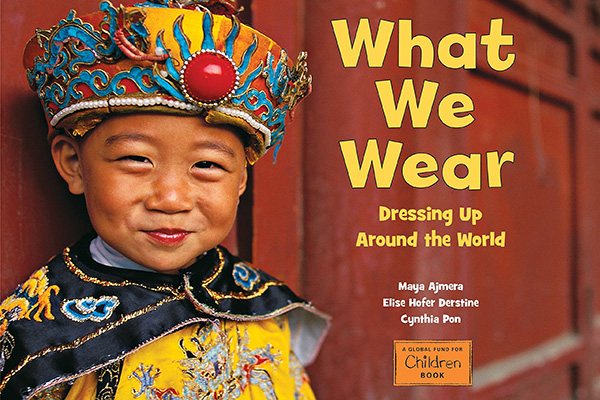 "What We Wear: Dressing up around the world" by Maya Ajmera
---
"Dressing up means celebrating who we are..." - a global glimpse of people and clothing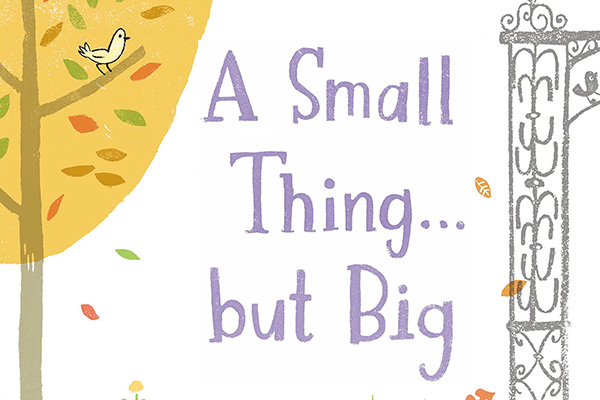 "A Small Thing... But Big" by Tony Johnson
---
"Before today, I was afraid of dogs." - courage and confidence to do tough things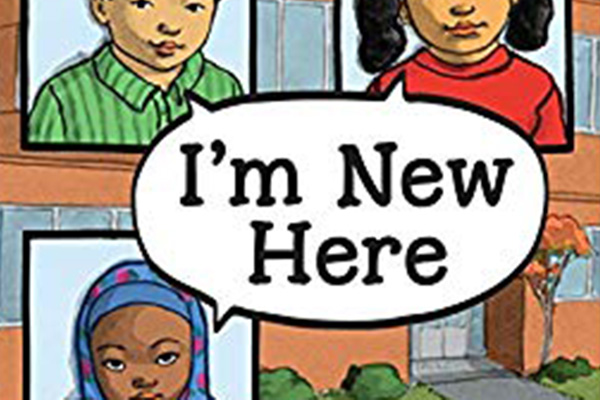 "I'm New Here" by Anne Sibley O'Brien
---
"Here there are new beginnings." - immigration, classroom experiences of three new students
"If Nathan Were Here" by Mary Bahr
---
"But Nathan's not here. And nobody's laughing." - child's perspective of loss and grief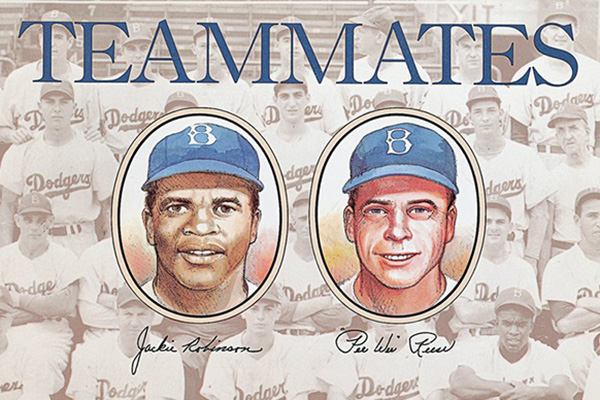 "Teammates" by Peter Golenbock
---
"I want a man with the courage not to fight back." - Jackie Robinson's early baseball experience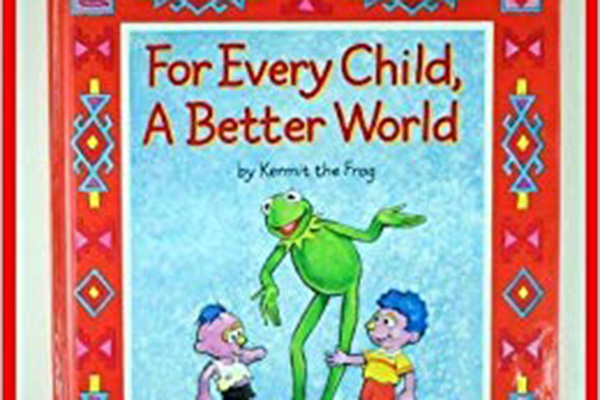 "For Every Child, A Better World" by Louise Gikow, Ellen Weiss
---
"Every child needs... but sometimes..." - a global glimpse of resources and belonging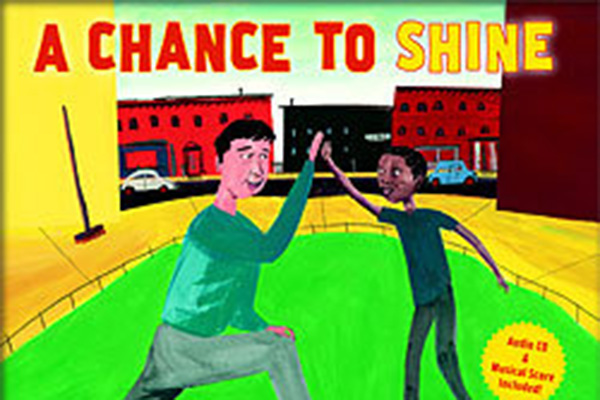 "A Chance to Shine" by Steven Seskin & Allen Shamblin
---
"Every heart needs a chance to shine" - music CD included, new perspective on stereotypes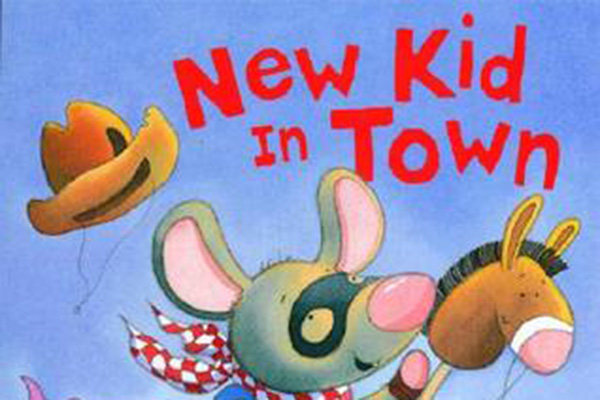 "New Kid in Town" by Claire Freedman
---
"This is a very friendly place...
but beware of the horrible wolf" - dispelling stereotypes and first impressions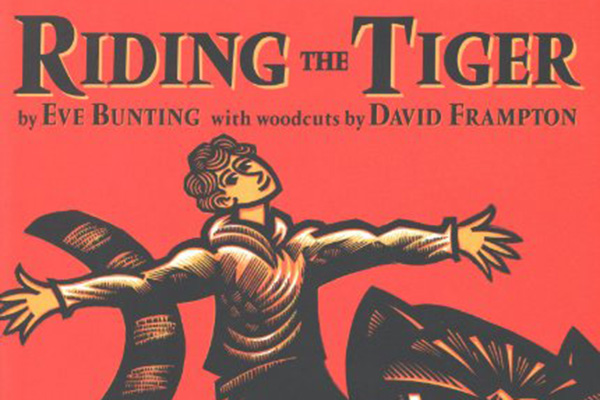 "Riding the Tiger" by Eve Bunting
---
"Why don't you hop on my back and we'll take a ride." - consequences of making poor decisions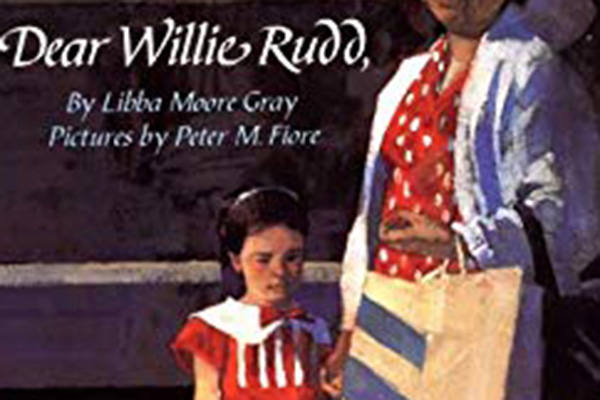 "Dear Willie Rudd" by Moore Gray
---
"Most of all, I'm writing to say I wish you could come see me once again." - new understanding of early childhood experiences and racial inequality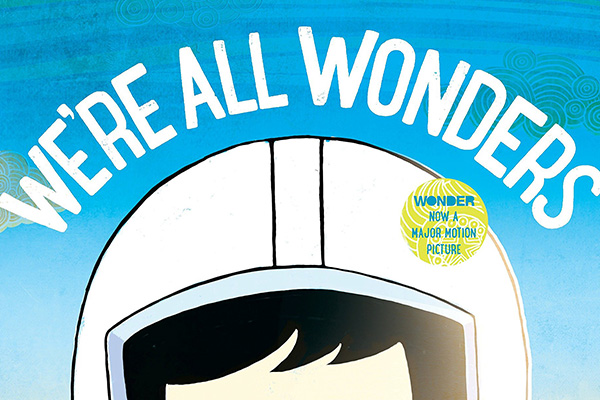 "We're All Wonders" by R.J. Palacio
---
"I can't change the way I look but just maybe, people can change the way they see." - appreciating differences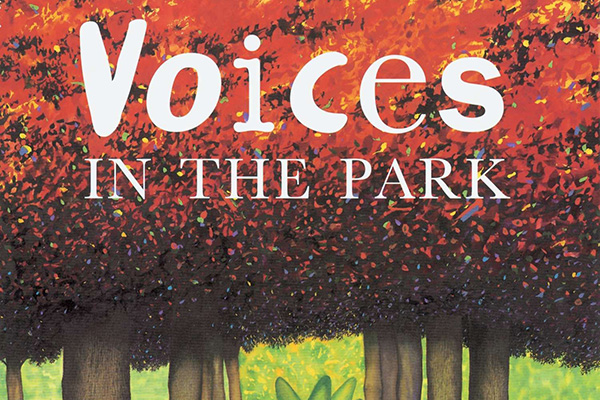 "Voices in the Park" by Anthony Browne
---
"Four people enter a park, and through their eyes we see four different visions." - first impressions, stereotypes from different perspectives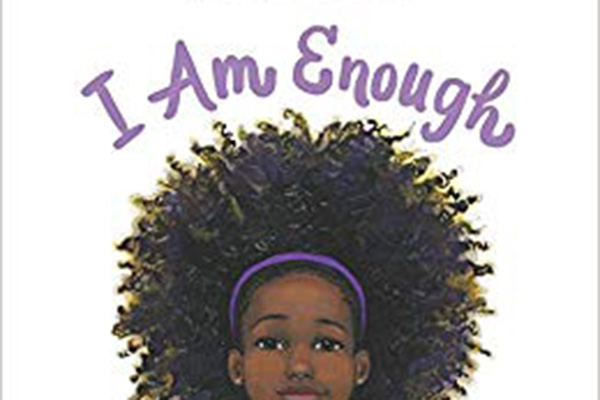 "I am Enough" by Grace Byers
---
"Like the winner, I'm here to win, and if I don't, get up again." - loving yourself, respecting others and being kind to everyone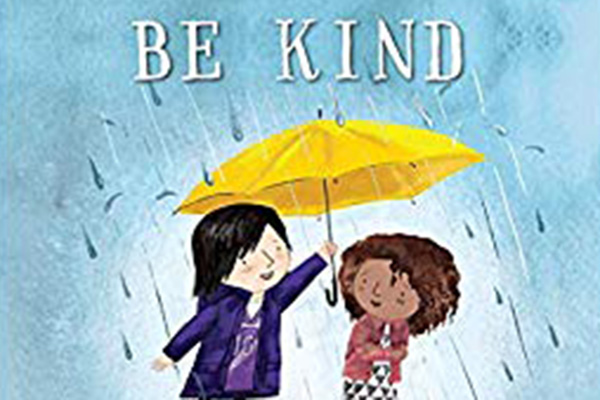 "Be Kind" by Pat Zietlow Miller
---
"Maybe I can only do small things. But..." - being kind isn't always easy but it's important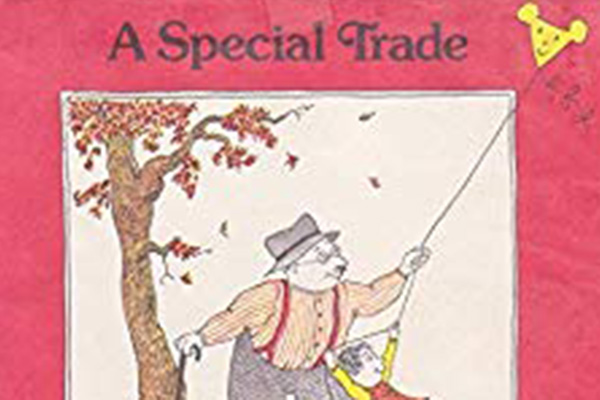 "A Special Trade" by Sally Wittman
---
"Now it's my turn..." - a changing friendship with older friend as child grows up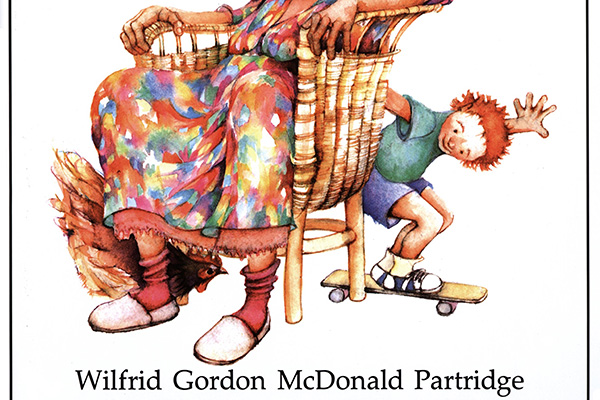 "Wilfrid Gordon McDonald Partridge" by Mem Fox
---
"Poor old thing... she's lost her memory." - friendship between young boy and elderly friends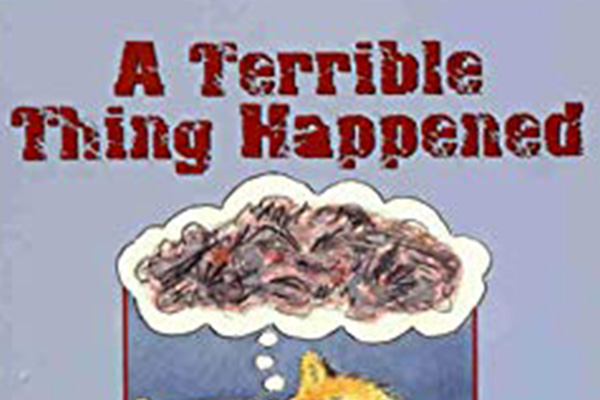 "A Terrible Thing Happened" by Margaret M. Holmes
---
"Sherman Smith saw the most terrible thing." - resource for children who have witnessed traumatic incidents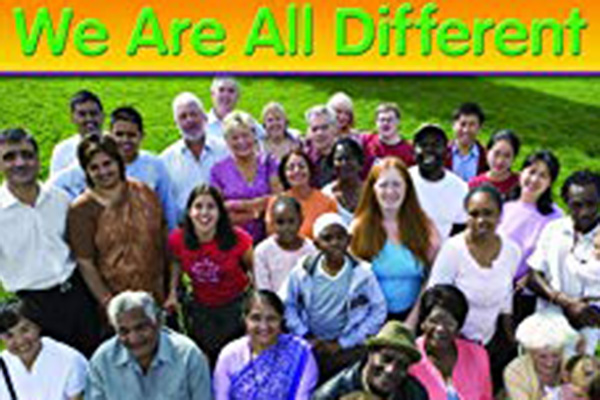 "We Are All Different" by Rebecca Rissman
---
"Our difference make us special." - disabilities and differences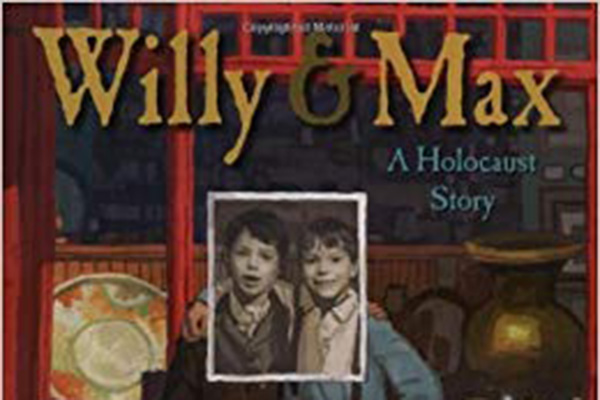 "Willy & Max: a Holocaust story" by Amy Littlesugar
---
"Some things are as precious as friends."
-unlikely friendship, returning stolen property to Jewish families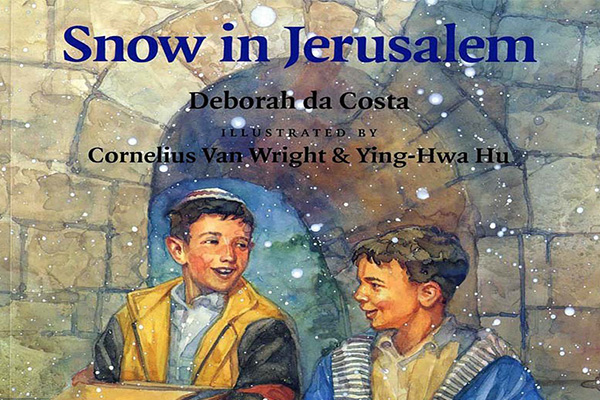 "Snow in Jerusalem" by Deborah da Costa
---
"You can't prove it!" - unlikely friendship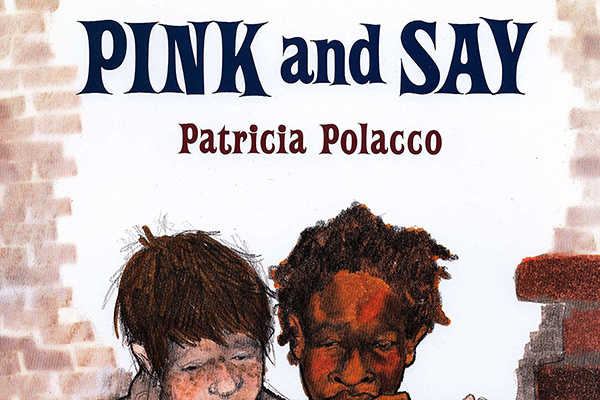 "Pink and Say" by Patricia Polocco
---
"Four people enter a park, and through their eyes we see four different visions." - Unlikely friendship during the Civil War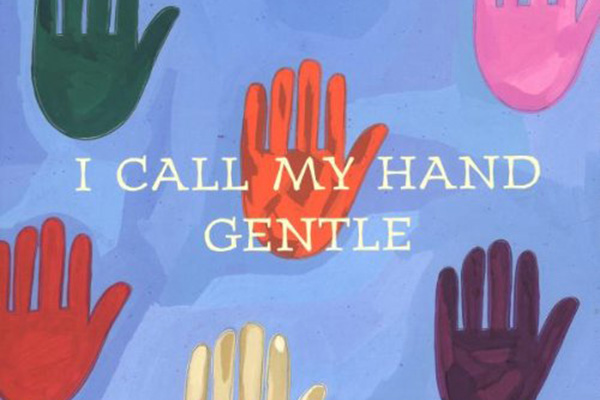 "I Call My Hand Gentle" by Amanda Haan
---
"It can't do things without me. It does what I want it to do."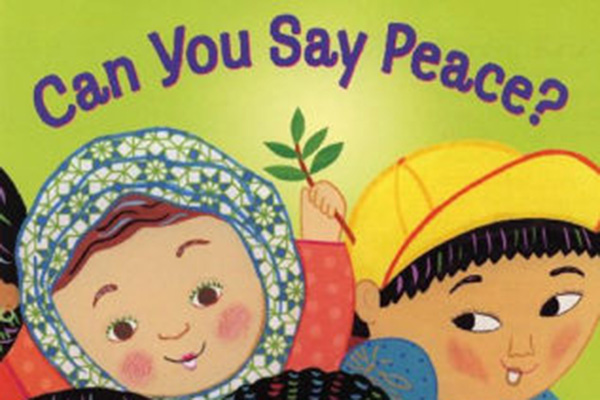 "Can you Say Peace" by Karen Katz
---
"No matter how we say it, we all want peace." - peace in many languages and homelands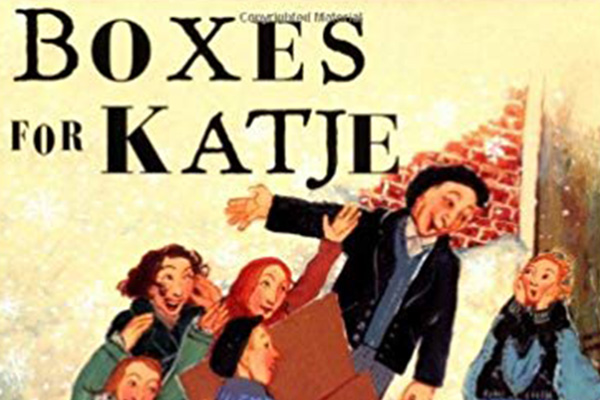 "Boxes for Katje" by Candace Fleming
---
"You have brought us a miracle!" - care packages from America after World War II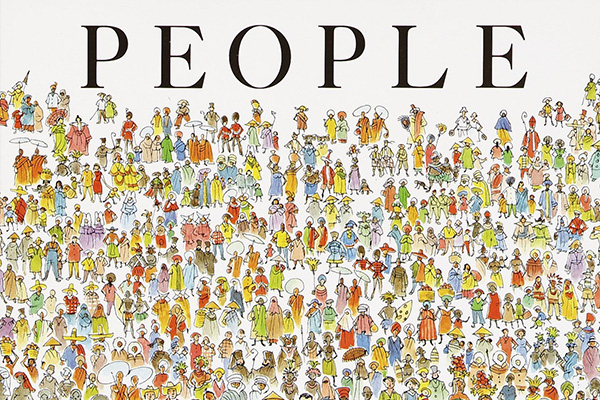 "People" by Peter Spicer
---
"People everywhere. And all different." - celebration of uniqueness and similarities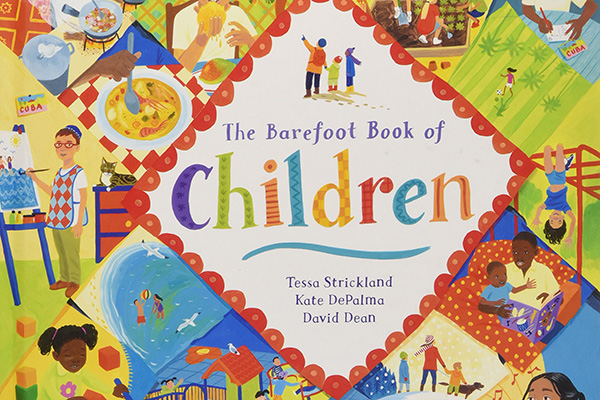 "The Barefoot Book Children" by Tessa Strickland
---
"It's easier to understand someone when you know their story." - recognizing similarities, differences and all the possibilities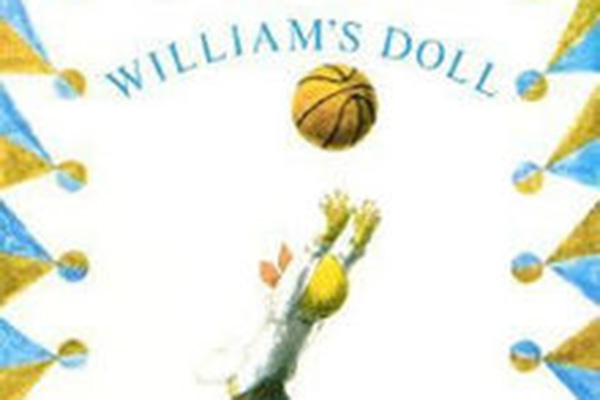 "William's Doll" by Charlotte Zolotow
---
"... so that when he's a father like you, he knows how to take care of a baby..." - addressing gender norms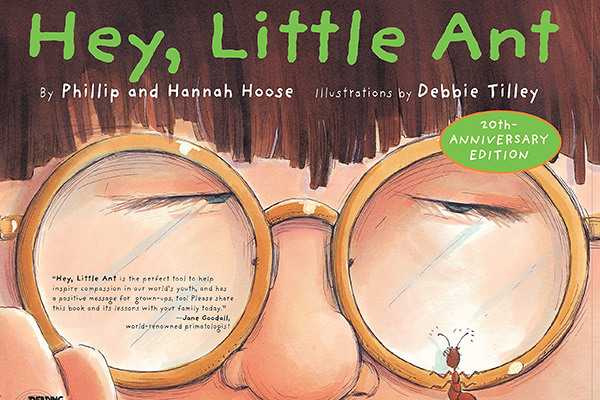 "Hey, Little Ant" by Phillip & Hannah Hoose
---
"If you were me and I were you,
what would you want me to do?" - addresses power and vulnerability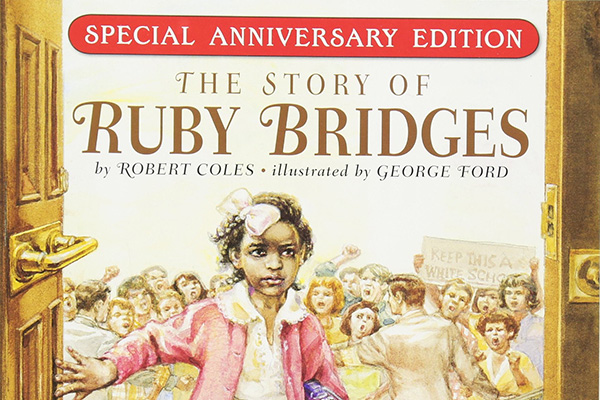 "The Story of Ruby Bridges" by Robert Coles
---
"Then Ruby stopped talking and walked into the school." - true experience of desegregating schools in 1960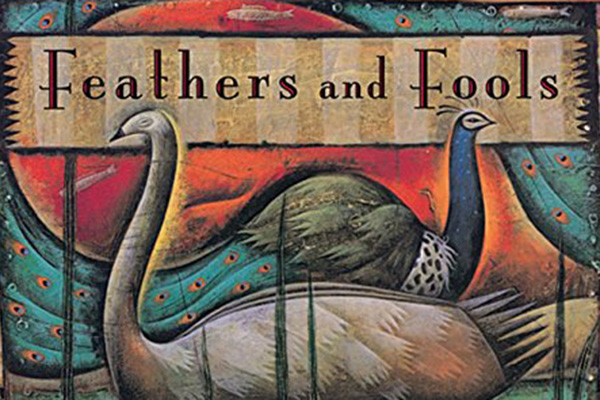 "Feathers and Fools" by Mem Fox
---
"... not one remained alive. Silence hung over the gardens..." - fable about fearing differences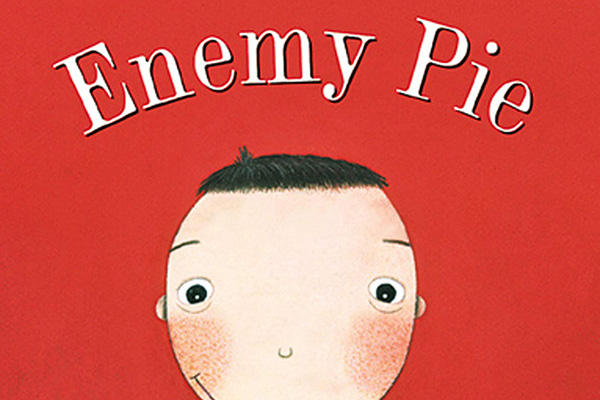 "Enemy Pie" by Derek Munson
---
"What kind of things - disgusting things - would I put into a pie for an enemy?" - a wise Dad provides an opportunity for friendship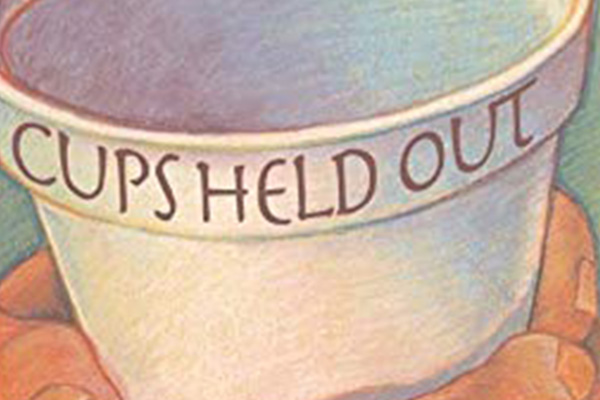 "Cups Held Out" by Judith L. Roth
---
"[Dad] wants me to know the poor are part of this world." - a child's glimpse of poverty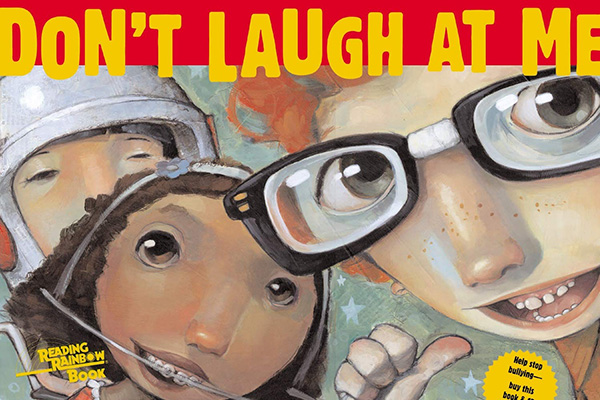 "Don't Laugh at Me" by Steve Seskin & Allen Shamblin
---
"Don't get your pleasure from my pain." - song on CD accompanies book with characters asking for tolerance, stops short of acceptance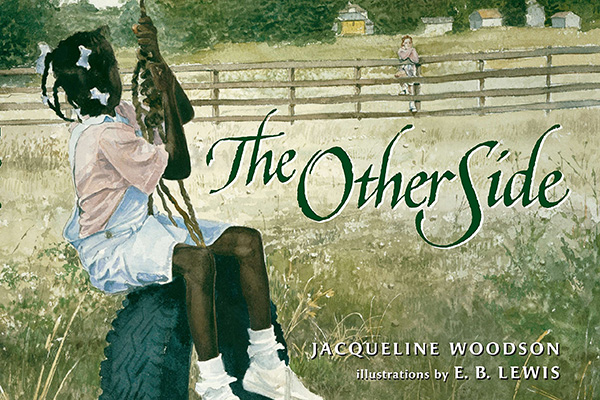 "The Other Side" by Jacqueline Woodson
---
"A fence like this was made for sitting on." - racial segregation from a child's perspective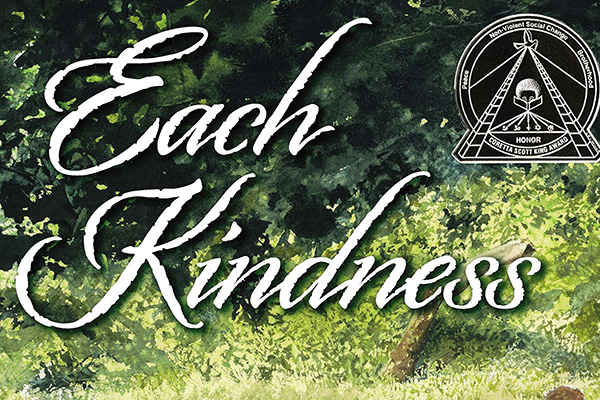 "Each Kindness" by Jacqueline Woodson
---
"...my throat filled with all the things I wished I would have said to Maya." - kindness matters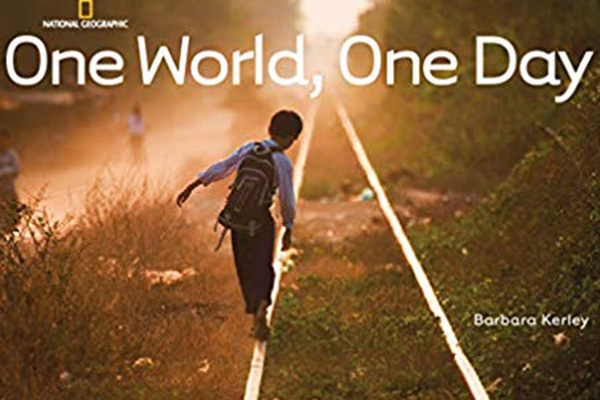 "One World, One Day" by Barbara Kerley
---
"Recess rocks! And so does lunch." - a global glimpse of a day in the life of children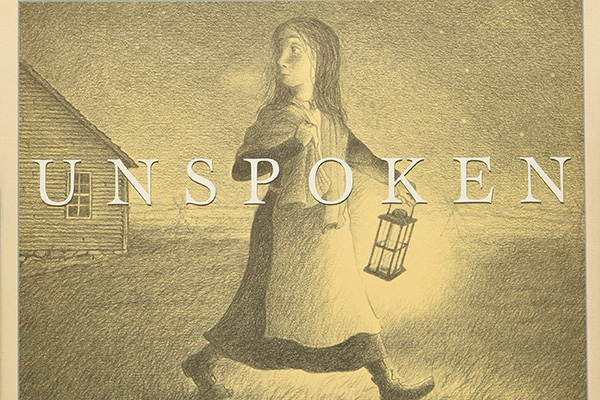 "Unspoken: a story from the Underground Railroad" by Henry Cole
---
- wordless story, unspoken gifts unite girl and runaway slave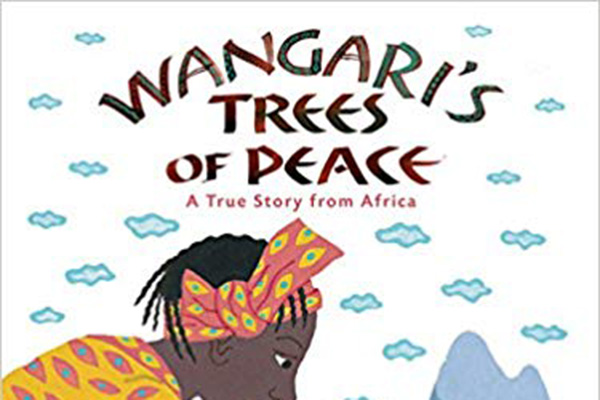 "Wangari's Trees of Peace: a true story from Africa" by Jeanette Winter
---
"The earth was naked. For me, the mission was to try to cover it with green." - environmentalist's determination inspires great change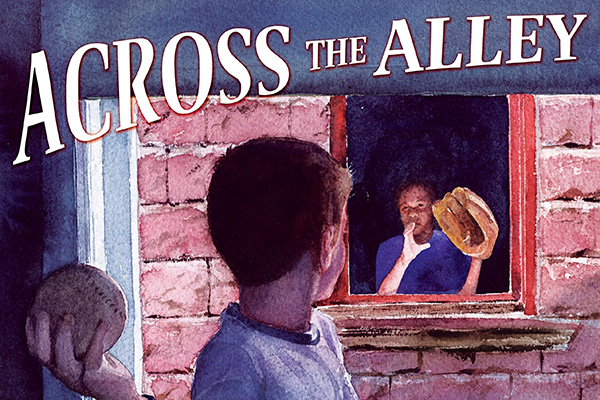 "Across the Alley" by Richard Michelson
---
"I take a break to practice my windup
so I pass my violin out the window to Willie." - unlikely friendship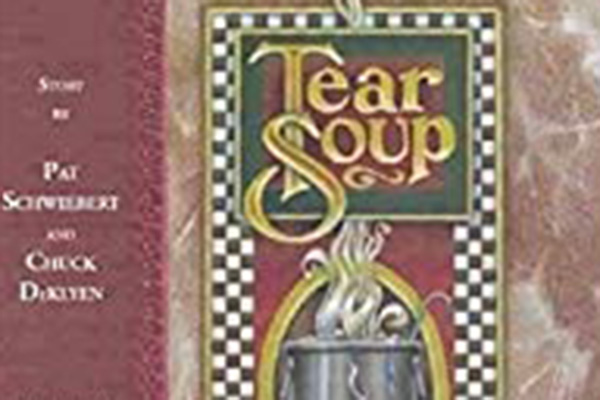 "Tear Soup: A Recipe for Healing After Loss" by Pat Schwiebert & Chuck DeKlyen
---
"[Grandy] suffered a big loss in her life. Pops, her husband suffered the same loss, but in his own way." - helpful resource for loss and grief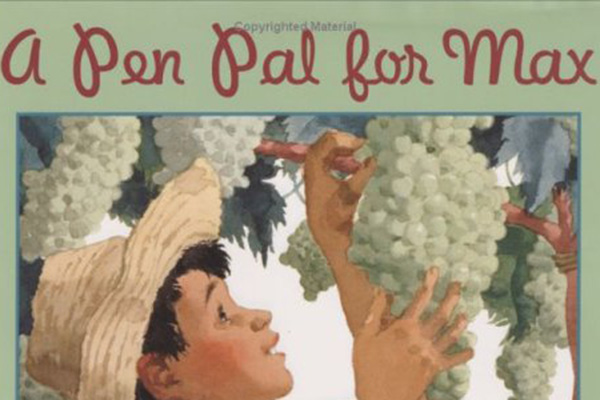 "A Pen Pal for Max" by Gloria Rand
---
"These are all addressed to you and your classmates." - children's compassionate response to an earthquake in Chile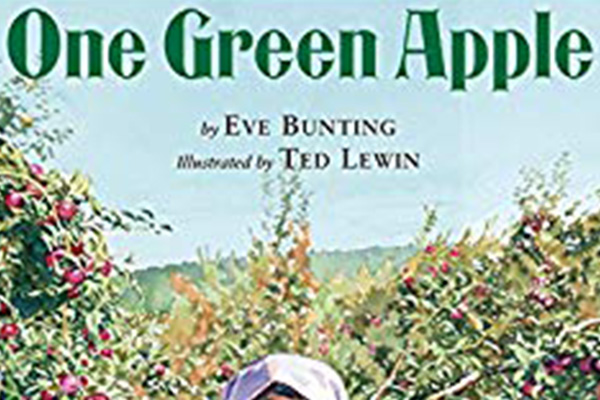 "One Green Apple" by Eve Bunting
---
"The students know each other but they don't know me and I don't know them." - an empathetic glimpse at cultural differences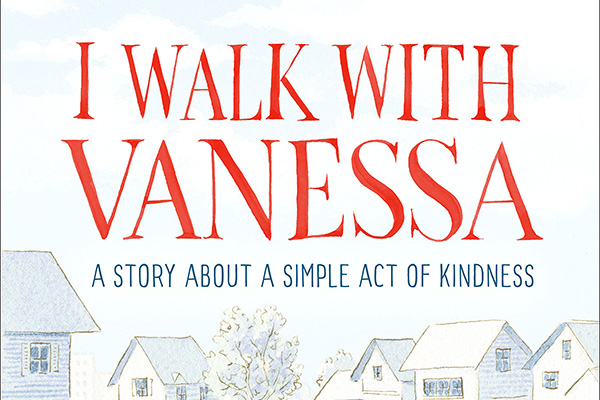 "I Walk with Vanessa: a story about a simple act of kindness" by Kerascoet
---
- wordless story how one person inspires an entire community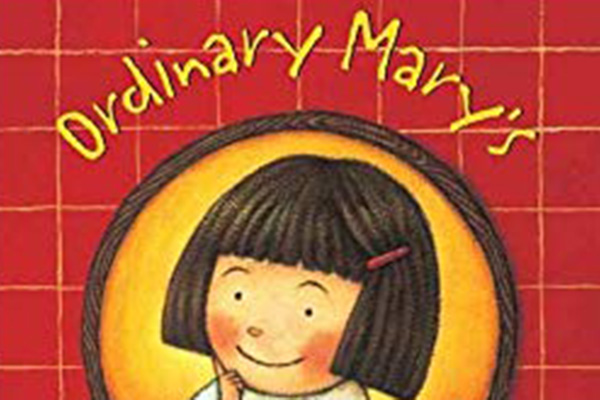 "Ordinary Mary's Extraordinary Deed" by Emily Pearson
---
"... love was sent to every person everywhere." - one good deed is multiplied by others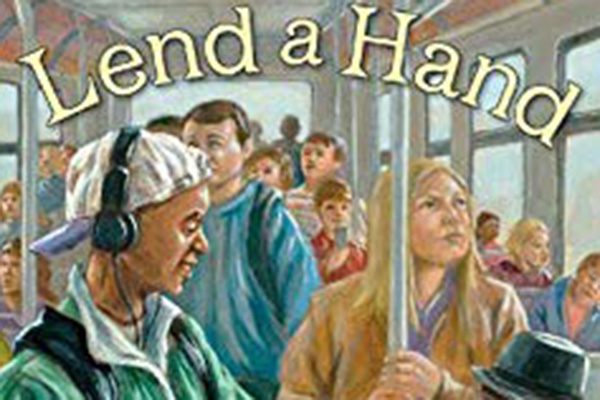 "Lend a Hand" by John Frank
---
"... but the spread of warmth should have no bounds." - poems about giving
"Amazing Faces" by Lee Bennett Hopkins
---
"You made my unhappy thoughts scamper away." - poems about relationships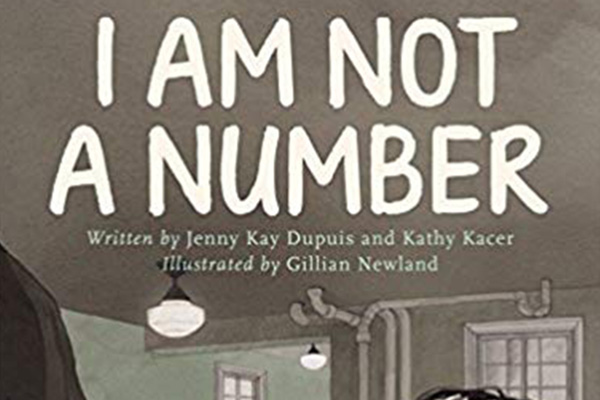 "I Am Not a Number" by Jenny Kay Dupuis and Kathy Kacer
---
"We don't use names here. All students are known by numbers." - Native American history, mandatory removal of Native children from their families to attend residential school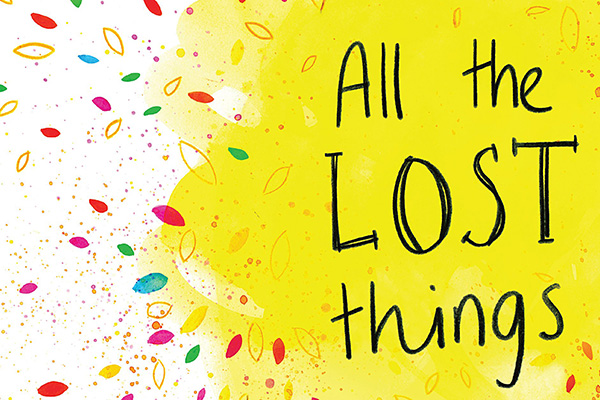 "All the Lost Things" by Kelly Canby
---
"... so that anyone who may have lost it might find it once again." - a child's search for hope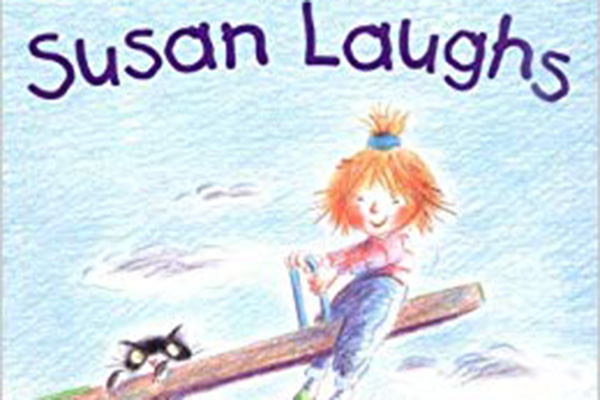 "Susan Laughs" by Jeanne Willis
---
"That is Susan Through and through – just like me, just like you." - focus on abilities rather than dis-abilities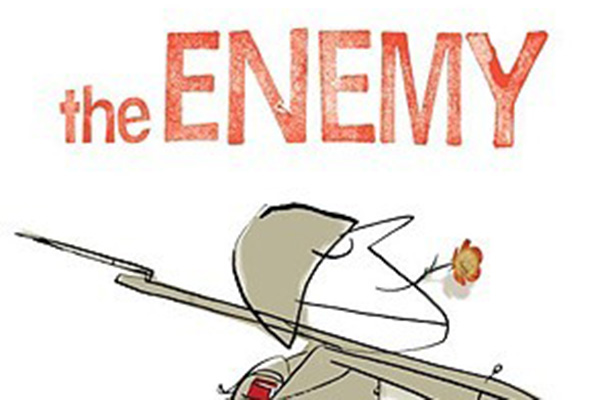 "The Enemy: a book about peace" by Davide Cali and Serge Bloch
---
"I wasn't expecting him to have a family." - reflects the pointlessness of war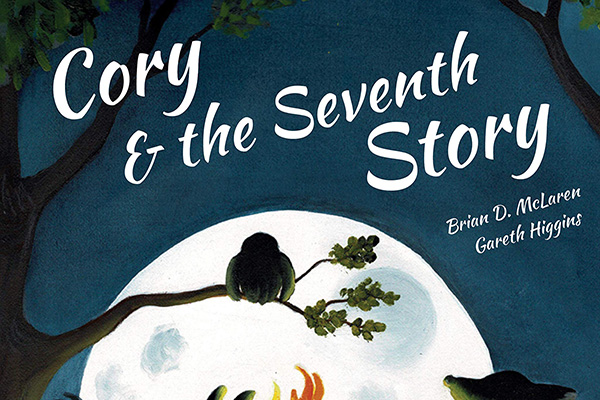 "Cory & the Seventh Story" by Brian D. McLaren
---
"But the truth is, there is no them. We are all part of one great big beautiful wonderful us." - an alternate view of power, greed, oppression, control over others and our global community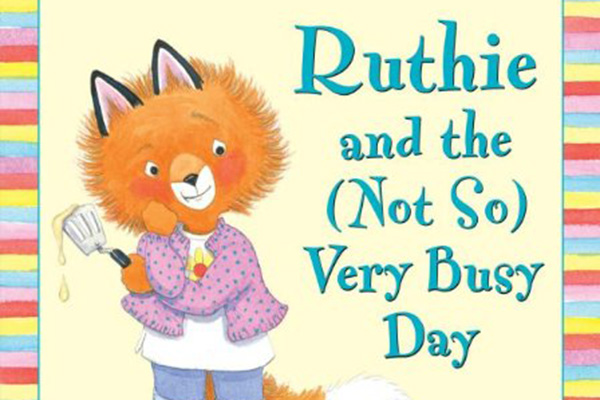 "Ruthie and the (Not So) Teeny Tine Line" by Laura Rankin
---
"I have something to tell you..." - a lesson in telling the truth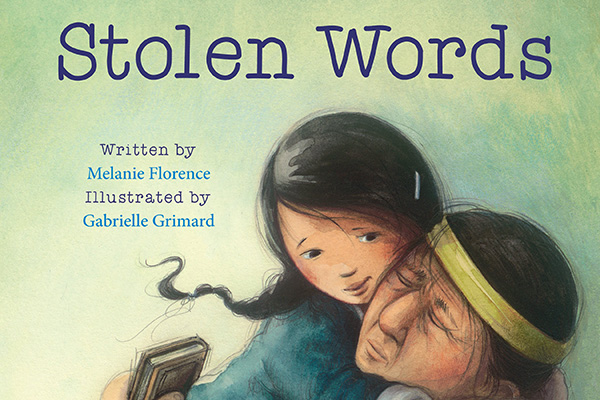 "Stolen Words" by Melanie Florence
---
"... where they took all of us away from home and laughter and soft words." - Native experience as a result of boarding schools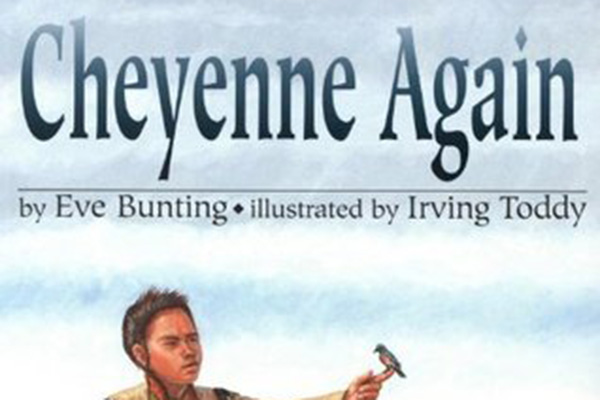 "Cheyenne Again" by Eve Bunting
---
"No more Cheyenne, they say. You've lost nothing of value. Now you will be like us." - Native experience of boarding school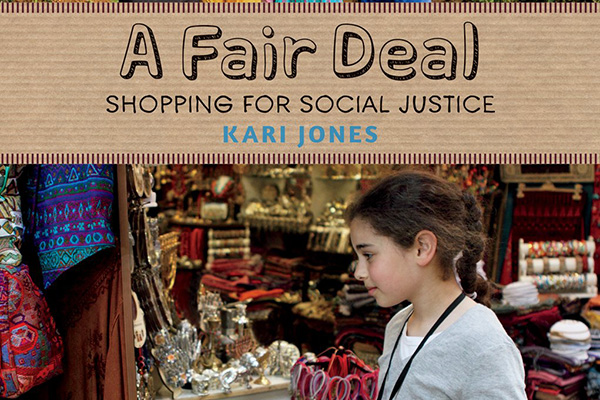 "A Fair Deal: Shopping for Social Justice" by Kari Jones
---
"Fair trade is about bringing justice to people around the world: people need to protect their environment, their families and their homes."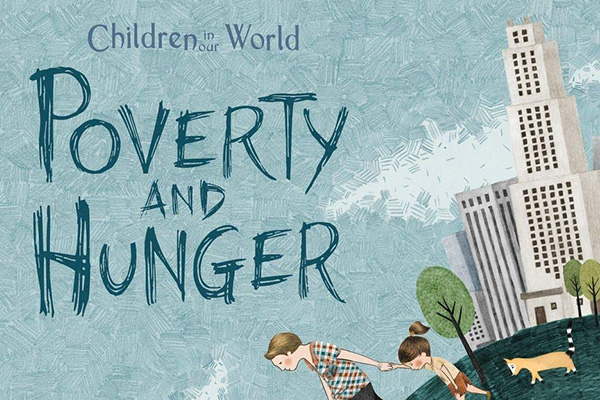 "Poverty and Hunger" by Louise Spilsbury
---
"Poverty and hunger are caused by many things, which are often outside of people's control." - offers information, understanding and suggestions for action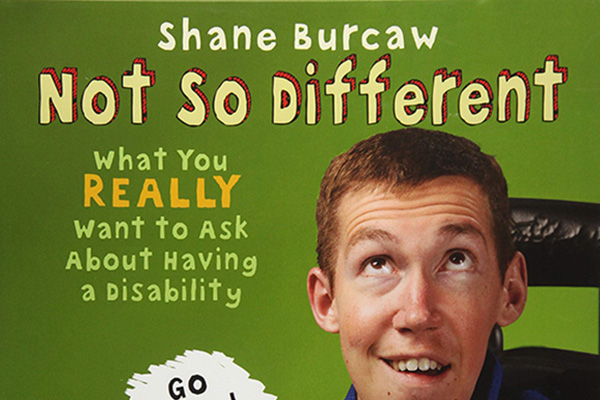 "Not So Different: what you really want to ask about having a disability" by Shane Burcaw
---
"Go ahead and ask me!" - personal experience informs others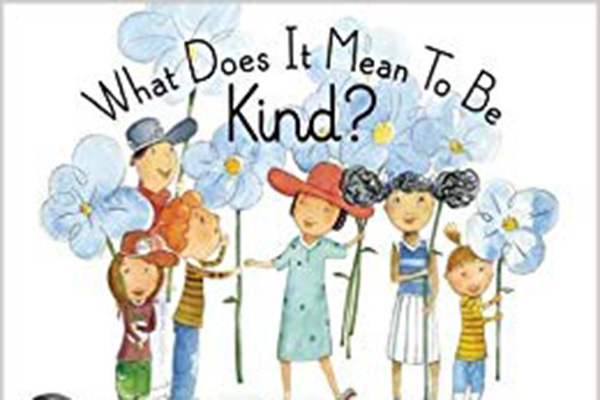 "What does it mean to be Kind?" by Rana DiOrio
---
"... seeing the best in people even when they are struggling to be their best." - nurtures understanding and empathy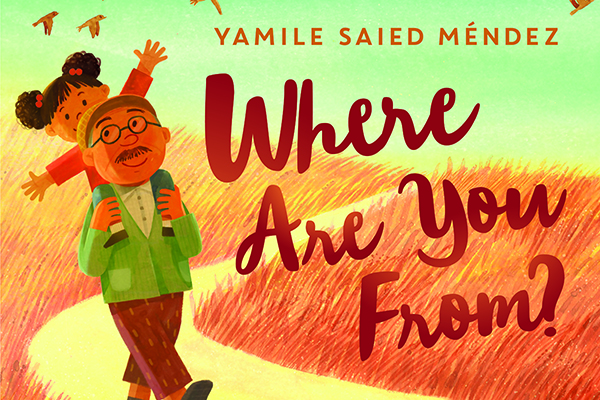 "Where Are You From?" by Yamile Saied Mendes
---
"I ask Abuelo because he knows everything, and like me, he looks like he doesn't belong."­ - embracing one's rich heritage and culture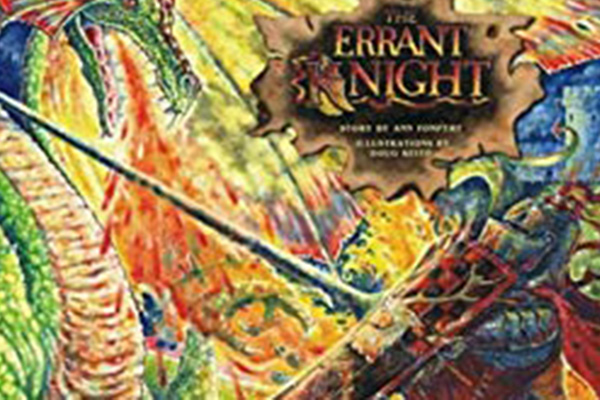 "The Errant Knight" by Ann Tompert
---
"The knight truly tried but always there was someone who needed his help." - helping others as an act of faithful service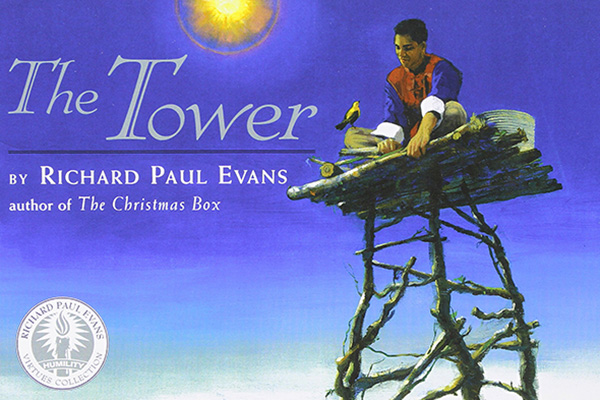 "The Tower" by Richard Paul Evans
---
"Now everyone must look up to me. I am the greatest man in the land." - a lesson in humility and generosity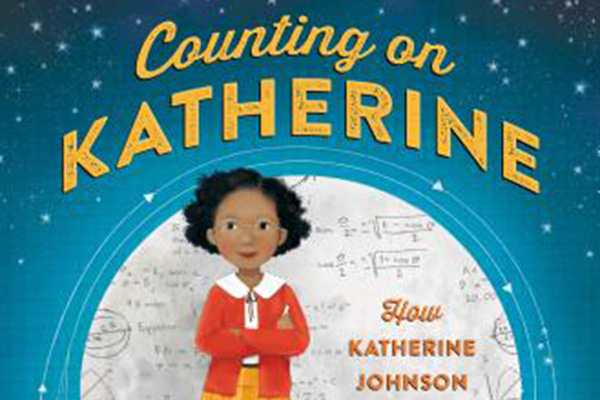 "Counting on Katherine: How Katherine Johnson saved Apollo 13" by Melanie Becker
---
"You can count on my, she said." - integrity, dedication and compassion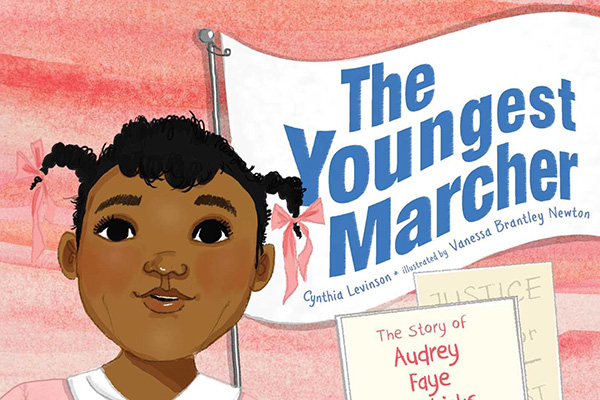 "The Youngest Marcher: The Story of Audrey Faye Hendricks" by Cynthia Levinson"
---
"If grown-ups won't do it, fill the jails with children!" - a nine-year old civil rights activist