Nathan DeWeese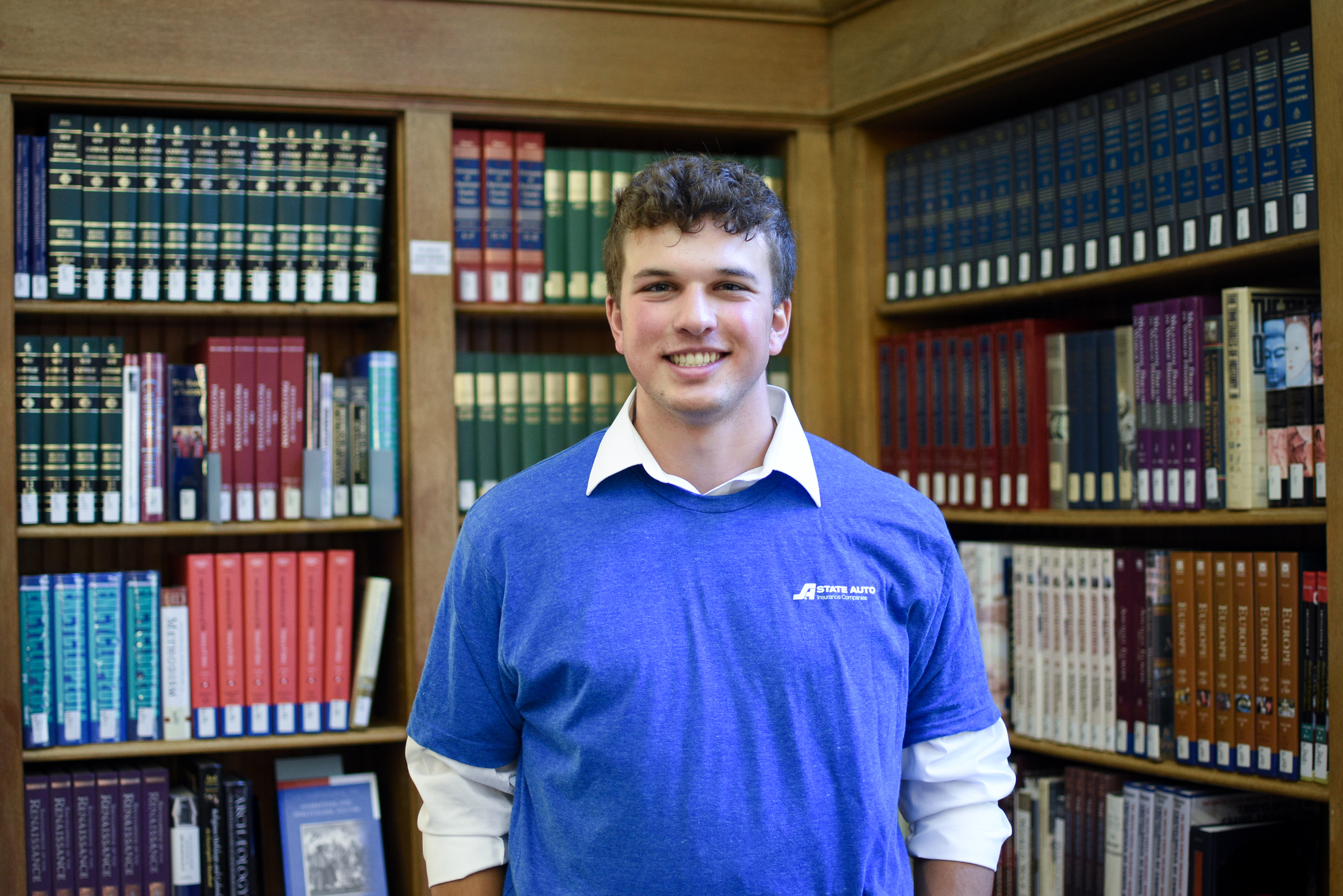 Nathaniel DeWeese, a business administration and mathematics major from Columbus, Ohio, spent the summer interning at State Auto Insurance. He was one of just two people accepted for his position.
"Receiving any internship is a big deal," said DeWeese. "Being selected by a company to represent them is no small task. Receiving an offer, no matter the position, means someone believes in your abilities."
While his position was in the IT department, the internship actually helped DeWeese realize his passion was not in that area. Being a numbers-oriented and analytics-driven person, investments sparked a bigger interest, and he was able to also meet people and learn from others outside of his department.
"Being able to see how much thought, discussion and risk went into making investment decisions excited me," said DeWeese. "The market is constantly changing, so you must always adjust your strategy to find the best combination of investments to win."
DeWeese explained that internships are important because they give students a chance to learn more about different career paths before they graduate. He was also able to learn the ropes of working within a large company.
"The most important thing you need to focus on right now is your process," said DeWeese. "Your process is what is going to get you somewhere and you can make that process perfect now. Then, when you get to your actual job, you can really fine tune it so you can move up the ladder fast."
DeWeese applied to several internships. After he heard back from State Auto, getting the opportunity still took multiple rounds of interviews with managers.
"You must be able to accept rejection and stay motivated to keep applying to more, risking more rejection again," said DeWeese. "There are many people fighting for the same position and all you can do is sell yourself better than them."
On campus, DeWeese is a President's Ambassador and member of the baseball team. He chose Bluffton because on his visits, faculty and staff pointed out the resources Bluffton has available to help him determine his passions.
"When I went to make my final decision, Bluffton stuck out from all other universities," said DeWeese. "These four years are crucial to developing who I am as a person and it will lay the groundwork upon which I can build."