Confidence through internship
01/20/2022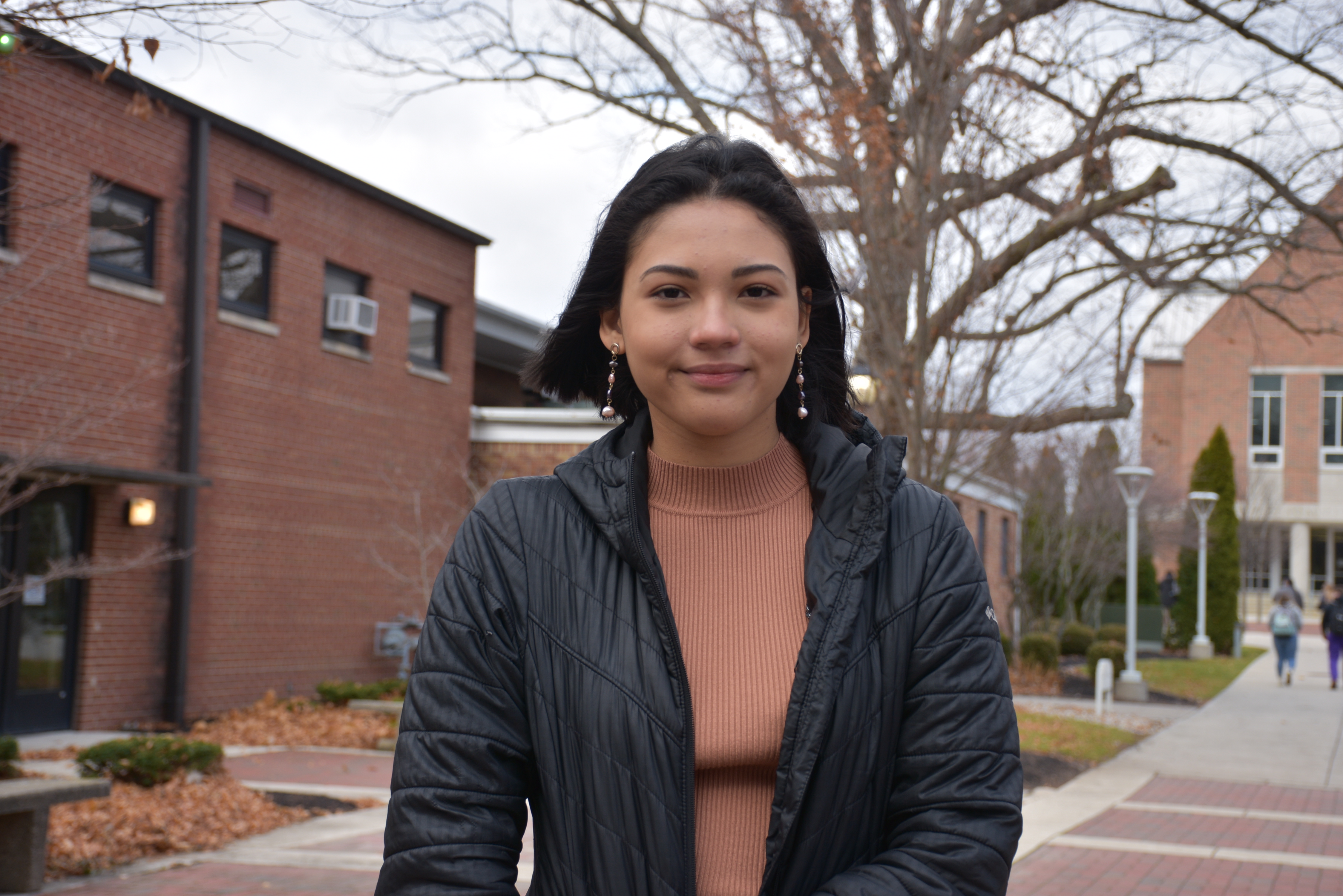 Bluffton international student finds confidence through internship
Luisa Rivera '22, a business administration and marketing double major from Yoro, Honduras, with a concentration in international business put her extra studies to good use during a fall 2021 internship.
"Working with people all around the world is so interesting to me," said Rivera. "I learned that it was something that I really love to do."
From September to December, Rivera interned with Goodera, a technology platform which helps companies measure and communicate the impact of corporate social responsibility volunteering and sustainability initiatives. Goodera has multiple locations around the world, but Rivera worked specifically with corporations in India.
She found the internship through the website idealist.org. The experience was a challenge due to the difference in time zones.
"It was complicated at times," said Rivera. "I spent a lot of hours in my room."
Interning 12 to 15 hours a week, Rivera got a taste of what it would be like to work for an international business. With weekly online meetings and working on projects through her computer, it reminded her what it was like when classes were fully remote during spring 2020.
"I feel like my mentors were always there for me," said Rivera. "Even if it was early in the morning their time, they would always respond right back to me."
Prior to the internship, Rivera had experience working for her family who own several gas stations in her home country. While searching for an internship is nerve-wracking, she gained confidence through the experience.
"I always lacked a lot of confidence when I would work for someone else," said Rivera. "But receiving the internship and working has opened up my mind that I do have the skills to succeed."
Now, Rivera is confident that international business is the right career path for her.
"All the knowledge I have been learning here [Bluffton University] I can put it to use," said Rivera. "It's been nice because it has helped me understand what I want and how I can work towards my goals."
At Bluffton, Rivera also works for the Spanish department. After graduating she plans to return to Honduras to work at and grow her family's business.