Alternative cross cultural
10/10/2018
Bluffton senior explores London
Hannah Brown '19, a nutrition and dietetics senior, fulfilled a major bucket-list wish this summer by exploring the arts, culture and history of London.
Stepping out of her comfort zone and even her academic discipline, Brown completed a cross-cultural experience through a three-week BCA Study Abroad program, gaining insight into everyday life across the pond and finding community along the way.
"I was really nervous about it at first because I had to fly by myself and take charge of everything on my own," said Brown, from Willard, Ohio. "But it all worked out, and I think that if anybody else is thinking about doing a cross-cultural like this, they should do it."
Most Bluffton undergraduate students participate in a three-week cross-cultural experience led by Bluffton faculty and staff. However, semester-long and alternative programs are also available to students. BCA Study Abroad partners with Bluffton to give students more options for discovery through cross-cultural experiences.
"London has always been the place on the top of my list to go. Everything about it fascinates me," Brown said.
Brown lived in a communal apartment similar to Bluffton's residence halls during the experience.
"I think my favorite part was all the people I got to meet," she said. "In our 'flats', we had probably ten people on a floor and we had a kitchen like how Bluffton does. So a bunch of girls and I would cook for each other," Brown continued. "They loved when I made stir-fry."
She also had the opportunity to meet British students who attended the University of Roehampton, where her group studied, and made friends with a pastor and his family from a nearby church. "Then the pastor invited me to his house after church, and we got to watch the World Cup, his wife made me tea and his son taught me how to play cricket. It was really cool," she said.
While using public transportation proved to be challenging at first, classes were taught in a way that encouraged students to explore the city. Brown visited museums such as the National Portrait Gallery and the Imperial War Museum.
Because the program did not offer classes that directly related to dietetics, Brown chose to study social media instead.
"More and more each day, I see registered dietitian nutritionists from all over the world on social media choosing to incorporate blogging into their professional skillset, which inspired me to dive into this course of study," explained Brown. "Since being introduced to the class, I have acquired a new bullet point to add to my professional skillset list."
Now, Brown plans to start her own blog which will incorporate aspects of nutrition, education and religion.
-B-
Cara Echols '19, student news writer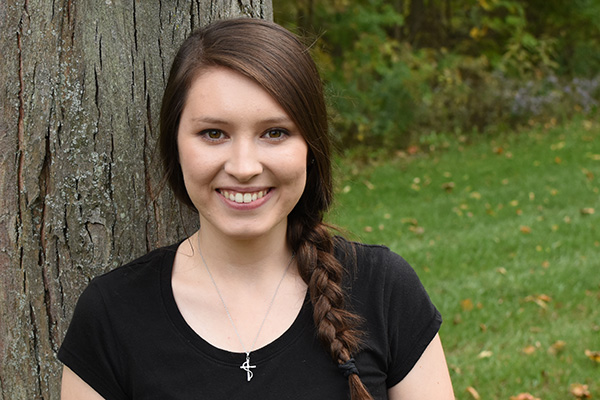 "More and more each day, I see registered dietitian nutritionists from all over the world on social media choosing to incorporate blogging into their professional skillset, which inspired me to dive into this course of study."