Dan Berger
09/10/2014
Badge of service
Dan Berger was a Boy Scout for just a couple years as a kid, but, as an adult, he has rejoined with an enthusiasm he thinks will last well into retirement.
He's not a scout anymore, of course. The Bluffton chemistry professor now serves as troop committee member and activity coordinator for Troop 318 in Arlington, Ohio.
Dan attends most of the scouts' events, most of which are camping trips, he says. On those trips, the scouts in the troop learn to build a fire, split wood, cook, construct a tent, handle utility knives and then clean up afterward. "Scouting teaches a lot of practical skills," Dan says. "We try to develop independence" in them.
The interest he lost in scouting as a youngster was reignited when his son become a Cub Scout. Dan was invited to assist in the program, and he's been volunteering his time ever since. "When my son went into the Boy Scouts, I followed him," he says.
Years have passed and his son graduated from college in 2016, but Dan continues to serve. He enjoys the fellowship, the scouts and the time he gets to spend outdoors, he says.
But his service stretches further than the edges of the campgrounds. For him, continuing to support the Boy Scouts of America and his local troop is one way he can help others. "I feel like it's a way of giving back to the community."
Dan doesn't feel the need to move up in the organization's ranks. He's busy enough as it is, he says, although he will consider devoting even more time to the scouts when he retires. For now, he's happy to be earning his badge in serving his community.
-B-
Chay Reigle, public relations office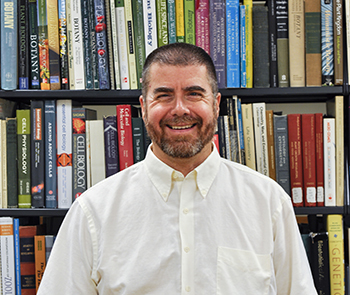 "I feel like it's a way of giving back to the community."