Internships in D.C.
04/27/2020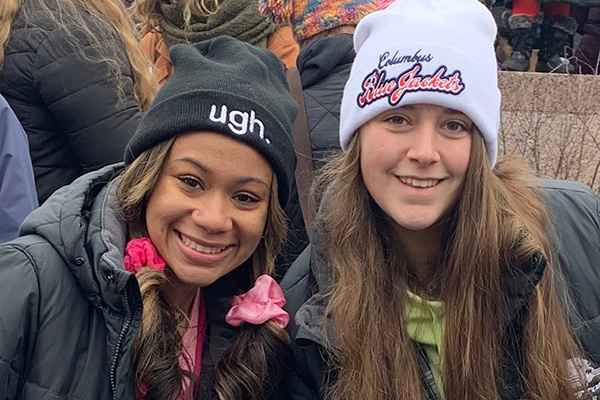 Juniors gain experience with Attorney General, Public Defender Service of D.C.
Juniors Sienna Sullivan and Tajah Upshaw recently returned from a semester-long cross-cultural experience at the Washington Community Scholars Center (WCSC) in Washington, D.C., which was cut short due to the COVID-19 outbreak. However, they both remain extremely grateful for the experience.
WCSC gives students the opportunity to live and learn with peers from other universities while taking classes administered by Eastern Mennonite University faculty. Participants also complete a 20-hour-per-week internship in a field of their interest or major.
Sullivan, a criminal justice major and psychology and political science minor from Columbus, Ohio, spent her time in D.C. as an intern at the Office of the Attorney General for the District of Columbia.
"Being deeply interested in criminal justice and having a passion for the justice system—it only made sense to go to the heart of our justice system by going to the heart of our nation," said Sullivan. "I love D.C. and have an interest in going to law school there, so I wanted to have a taste of it for a few months to see if this was something I want to do in the future."
The internship was Sullivan's favorite part of her time in D.C., and she was able to gain hands on experience and courtroom exposure every day. She credits Bluffton for preparing her well for the internship.
"Bluffton provided me with the background knowledge of law and legal understanding that was essential to my internship," explained Sullivan. "I am very thankful Bluffton set me up for success."
Upshaw's internship was a highlight for her, as well. She spent time working as an intern investigator for the Public Defender Service for the District of Columbia, which provides legal representation to indigent adults and children in D.C.
"I was assigned to the trial division, and worked with two attorneys, a staff investigator, and two intern partners. The interns were responsible for various investigative tasks including serving subpoenas, watching police body-worn camera footage, locating and interviewing witnesses, canvassing neighborhoods, testifying in court, photographing, measuring and diagramming crime scenes, and assisting our attorneys with case development," said Upshaw. "I've been very interested in investigation, so it was a dream come true to be a mini-investigator for half a semester!"
Upshaw, a criminal justice major and psychology minor from Lima, Ohio, states the most challenging part was having the experience cut short. As a commuter student, it took time to adjust to being eight hours away from friends and family, but eventually, Upshaw felt too busy to miss home.
"In the beginning, the most challenging part of my WCSC experience was being away from home. Ultimately, to handle this challenge I stayed strong, busy and focused on what I came to D.C. to accomplish," said Upshaw. "I didn't get to leave on my own terms, so it was a struggle to find peace and closure with my experience. I just have to look at all the valuable knowledge, relationships, adventures and new experiences I did gain while I was in D.C."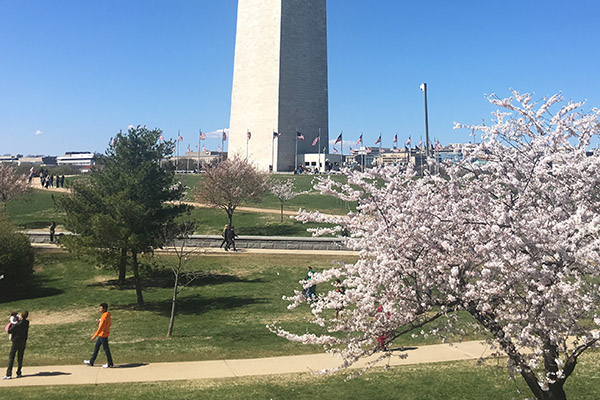 ---
Share a house in a working-class neighborhood with students from Mennonite-affiliated schools through the Washington Community Scholars Center. Explore the city, gain experience with a 20-hour-per-week internship and take classes.