Prepared to teach
12/07/2020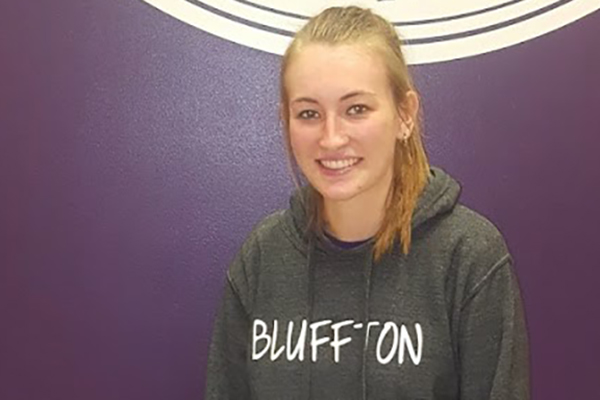 Following in the footsteps of her favorite teachers
Inspired by the teachers she had as a high school student in Ottawa, Ohio, English major Madison Heckman '21, also hopes to inspire her future students. Heckman is earning her adolescent/young adult licensure to teach grades 7-12, completing her student teaching experience and graduating a semester early from Bluffton University.
"My favorite high school teachers went to Bluffton. They were really great at what they did, so I figured if I want to be a teacher, I better go to Bluffton as well," explained Heckman of her college decision.
Heckman spent the fall 2020 semester finishing up her senior year and student teaching at Findlay High School where she taught British Literature and Essential Communication classes. While Heckman said college classes such as Diane Neal's Content Area Literacy course and Dr. Cindy Bandish's Survey of English Literature course were instrumental in preparing her for student teaching, the realities of COVID-19 presented some unique challenges.
"I've done a lot of different forms of teaching this semester. I started off with hybrid teaching which was a mixture of in-class and online instruction," said Heckman. "I was tasked with coming up with lesson plans for both which was double the work in the beginning, but in the long run I feel very prepared to go out and teach now."
While English has always been her strongest subject, Heckman also enjoys the area of study because of its open-ended and discussion-based nature.
"Teaching English is a big responsibility. I'm not only teaching students proper literacy skills and how to read, but at the high-school level, I'm teaching them how to view texts from different perspectives," said Heckman. "I want them to be able to think critically."
One of her most memorable experiences from student teaching centered on these skills.
"I was teaching 'Frankenstein,' and we were talking about technology and science and how far is too far. The students were so engaged and involved," said Heckman. "It was really fun hearing their different opinions and to have a discussion in class rather than a lecture."
During her time at Bluffton, Heckman served as a student editorial assistant for "Bridge: The Bluffton University Literary Journal" and was selected as a C. Henry Smith Scholar. And now that she's graduating, she can call herself a Bluffton alumnus just like her father Jay Heckman, a 1994 graduate.
"I will miss Bluffton. I developed many friendships here and I learned a lot from my professors," said Heckman. "It's difficult to say goodbye, but I am excited for my future."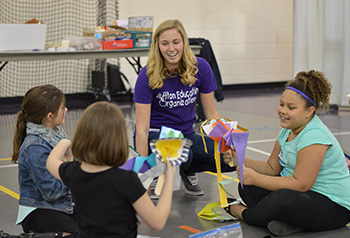 ---
Bluffton University received full approval under the Council for the Accreditation of Educator Preparation (CAEP) teacher preparation standards in 2018.