Job shadowing
10/05/2022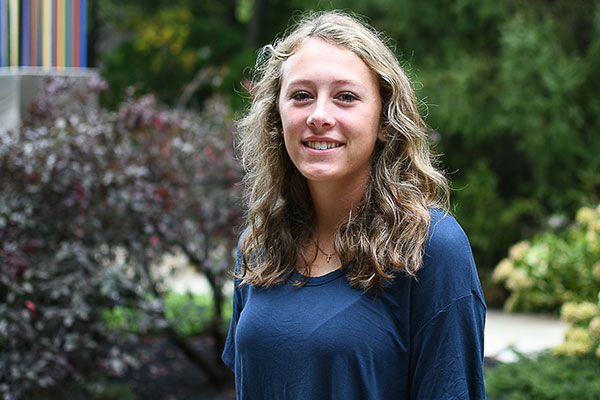 Discovery Grant provides opportunities
Interested in pursuing a career in dentistry, Shelby Stammen '25, a biology major from Fort Recovery, Ohio, applied for a Summer Discovery Grant to help her gain shadowing experience in the field. During the summer of 2022, she learned more about dentistry through 150 shadow hours and visits to ten different dentist offices in Lima, Ohio, and surrounding towns.
"To apply to dental school, you need at least 100 hours," said Stammen. "You put in a lot of time and energy to do that."
After visiting an office, Stammen asked for recommendations to determine her next shadowing location. She explored a wide variety of practices and learned more about the ways private versus public practices are run. Stammen also shadowed various specialties including pediatrics, orthodontics and endodontics. While she is open to specializing in pediatrics, her current goal is to pursue general dentistry.
"Dentistry is broader than what most people realize," said Stammen. "There's an extra two years of residency for most specialties. So, to be able to see if I want to specialize or not was helpful.
By applying for the Summer Discovery Grant, Stammen was awarded $1,500 to develop her summer plans and learn more about her calling. The grant is supported by the Karl Schultz Discovery Funds, an endowment established through the gift of Bluffton alumnus, Karl Schultz. Up to two Summer Discovery Grants are awarded each summer.
While Stammen was busy this summer getting her hours in, during the academic year, she puts extra hours into her involvement on campus. She works a ministry assistant and chemistry assistant and is a member of the women's golf team and Delight Ministries.
She knew Bluffton was the right choice because of its small, close-knit campus.
"I love that I have a close group of friends that I'm able to talk to," said Stammen. "I also have the golf team to rely on, but I'm comfortable branching out to talk to others because of my involvement in things like Delight."