Alaskan wilderness
10/12/2022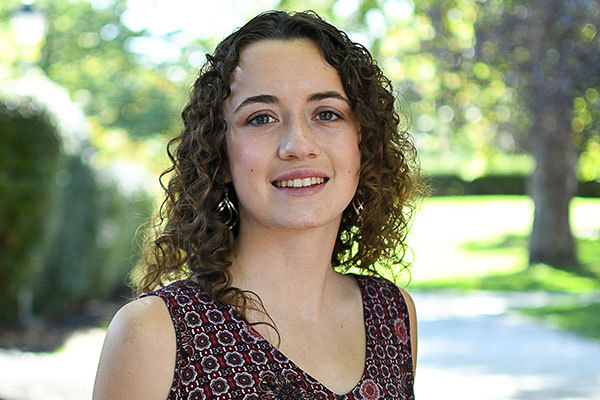 Irwin explored her adventurous side
Laura Irwin '23, a music education major and Spanish minor, from Glenmont, Ohio, spent 30 days in the Alaskan wilderness this summer with no technology or electricity. Instead, she relied on the skills she learned and the connections she formed with students and instructors from the National Outdoor Leadership School.
"Most people go for different reasons like spiritual awakenings or mental recovery. For me it was something new. I needed to do something new with my life that was adventurous and out there," said Irwin whose cousin had completed a similar experience in the Yukon. "I knew how much it changed my cousin's life, and I wanted to feel that sort of adventure."
For the first half of the experience, the group spent about eight hours a day on the water sea kayaking. They averaged about 22 miles a day. At the end of the day, the pulled their kayaks out of the water and set up their campsite.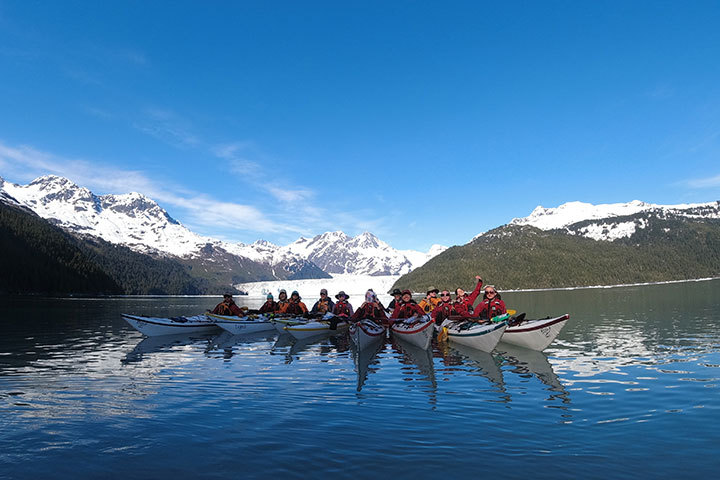 For the final 15 days, Irwin and the group hiked without the use of GPS. Instead, they used topographic maps and compasses. Because of the potential of grizzly bears roaming the area, they stayed in groups of four at all times.
"I finally started to open up to people and told them my story." said Irwin, of being in the small groups. "I think that really helped me get closer to the group and to be vulnerable."
Each day, instructors chose two students to be in charge.
"There was a lot of leadership development," said Irwin. "We had to decide what time to leave, what time to get where we were going, if it was safe to go, or if we should take alternative routes."
The instructors came from the United States, Canada, Scandanavia, India, Brazil and Chile. Irwin enjoyed practicing her Spanish skills, which became a whole new aspect that she loved about the trip. Irwin also got to know each student on the trip.
"This was us as we truly are. It was really cool to see people not behind their phones," said Irwin. "With no technology, no controversial topics really came up because it wasn't on our minds. Instead, we talked about our lives."
Irwin received course credit for the experience, and now she's contemplating becoming a field instructor herself. On campus, she is a pastoral assistant for ministry team and a member of SERVE. She also performs in music ensembles, pep band, concert band, University Chorale and Camerata Singers.
She chose Bluffton University because of the nature on campus and because she felt at home on campus.
"When I came to Bluffton, I instantly made connections with other students," said Irwin.
In fact, she found a few pieces of home right away.
"I met a distant relative, and I met another student who had gone to the same church camp as me!"