Vocal health research
08/11/2020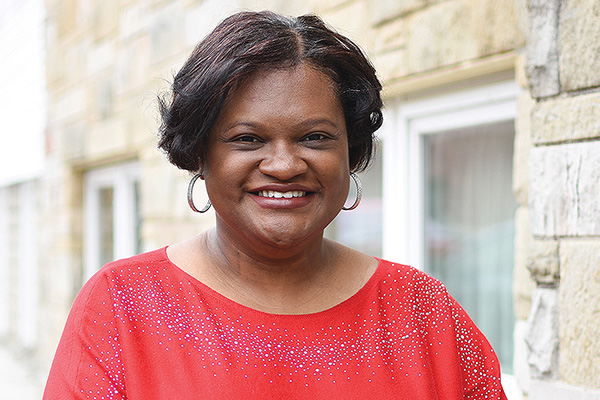 Sabbatical devoted to vocal health practices
When Dr. Crystal Sellers Battle, professor of music, began studying classical voice, she was given a heartbreaking ultimatum: to better pursue your studies, stop singing gospel music.
"My professors thought it was going to damage my voice," explained Sellers Battle, who is Bluffton University's first female African American faculty member to be promoted to professor status.
Instead of giving up the music she loved, Sellers Battle devoted her doctoral dissertation to studying vocal health practices for gospel singers.
"Most gospel singers aren't formally trained, but they are singing with extreme emotion. A lot of gospel singers get vocal injuries."
She built on her research during a spring 2020 sabbatical which included several projects. First, Sellers Battle worked on a three-book series for Gospel singers tentatively titled, "I Sing Because I'm Free: The Complete Guide to Gospel Singing." The series will include a workbook for gospel singers to develop artistry and skill, a book on cultivating healthy and inspired voices and a history of gospel singing.
"Gospel music has its roots in just about every American musical style, so as I'm thinking about how to prepare gospel singers, this research will also help me better prepare jazz singers and musical theatre singers," Sellers Battle said.
She is also developing a methodology for helping charismatic preachers deal with vocal health issues. This fall, she will remotely present her research with the Gordon Conwell Theological Seminary's Institute for the Study of the Black Christian Experience in Boston, Mass. Sellers Battle also has an invitation to present at the institute in person at a date yet to be determined because of coronavirus concerns.