Dayton Dragons Intern
04/13/2022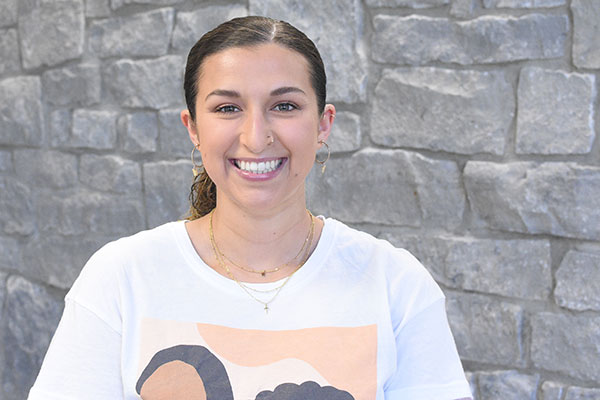 Pastime turns into an internship
Growing up, Madison Baker '22, a marketing and sport management double major from Greenville, Ohio, often went to baseball games with her family and friends. Last summer, she returned to the semi-professional Dayton Dragons baseball games as a paid, sport management intern.
The Dragons pride themselves in offering a family-friendly experience during the games, and staff routinely shoot of t-shirts from cannons for the children to catch. Baker remembers catching one as a kid.
"It was fun working there and to be on the other side and seeing all the little kids' facial expressions turn to excitement when the t-shirt cannons would come around," said Baker
As part of the internship, she participated in pregame duties including working in the team store and guest services and making sure everything was set up for the games to happen.
On days there weren't games Baker worked in other departments, including helping with corporate partnerships and sponsorship packages and working in the ticketing office for the ball games.
Baker considers herself a perfectionist and enjoys working on her own; however, she developed new skills including how to work in a team environment and handle customer service.
"When you think of customer service you only think of calling someone when your order is wrong, but they [Dayton Dragons] take it to the next level of going out of their way," said Baker. "You have to always make sure you're going above and beyond to have quality customer service."
The classes that helped prepare Baker the most for the internship included Marathana Prothro's Public Relations and Tami Forbes' Introduction to Sports Management.
"Being able to execute the skills I learned in class and take them into my internship, made me stand out, and I was granted more opportunity," said Baker.
Following graduation, Baker, envisions herself working in sponsorships for a sports team or for a non-profit organization.