Filling a need
03/31/2020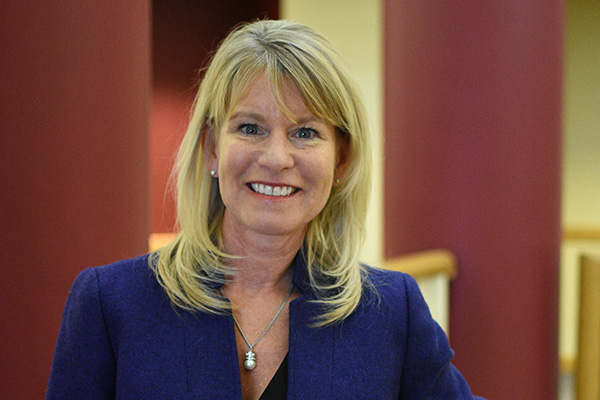 Professor develops online literacy resource for older students
While observing her students work on basic phonics skills with incarcerated youth at the Allen County Juvenile Detention Center, Dr. Amy Mullins, assistant professor of education, encountered a problem. The teens were embarrassed to use materials designed for young children.
"Our students tried re-covering their books with white paper to hide the titles," said Mullins. "Then, we started looking online, but we couldn't find anything appropriate."
Lamenting the lack of resources, Mullins was asked what she was going to do about the situation. The question stayed on her mind.
"I kept thinking about how to help these older kids," explained Mullins. "I knew exactly what I wanted for them—something they could use independently, something interesting to them and something to help them learn letter patterns."
With the help of six hours of course-release time provide by Bluffton's Trollinger Faculty Scholarship Grant, Mullins developed http://crackthecodeliteracy.com.
The website features letter pattern rap videos, a sight word concentration game and age-appropriate short stories filled with decodable text. While most online reading resources are geared toward students in third grade and below, Crack the Code is designed specifically for older students.
The website resources are available for free through a one-month trial code available at the site. After that, there is a small subscription fee, but Mullins is providing the resource for free to the JDC.
"Have you ever felt called to do something?" asked Mullins. "I truly feel like this work is my life's purpose."