It's all about relationships
03/27/2019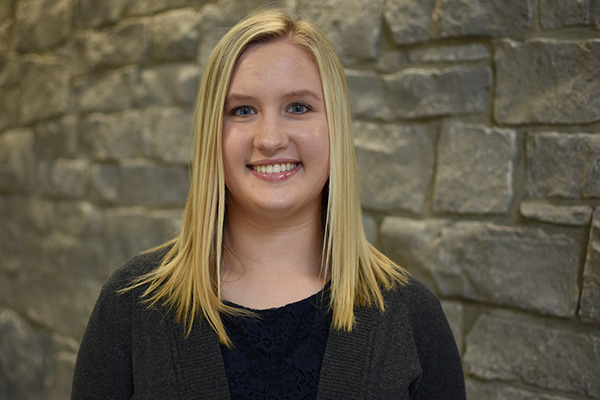 Senior education major shines by helping others rise
Early childhood education major Makayla Noble '19, of Bluffton, Ohio, found meaningful community on campus through her involvement in Bluffton Education Organization (BEO). The organization provided early opportunities that allowed her to become part of the world of teaching before even starting her career.
"Growing up, I didn't really know what I wanted to do," said Noble. "But then I kept seeing this need in our schools for teachers that really cared, and I think a lot of our students aren't getting what they need at home. There's a lot of brokenness in our schools and I just felt God was calling me to be that person that cares and helps lead kids."
Noble chose Bluffton because she connected with the education faculty. "I talked to the professors and felt like they were really knowledgeable and cared about their students," she said. "As a future educator, that's what I want to do as well, so Bluffton is a good fit."
Several BEO students, including Noble, took part in Educators Rising Ohio, held at Capital University last winter. Educators Rising, an organization focused on cultivating and guiding young educators from high school through college, holds multiple conferences in several states that allow high school students to network with colleges and compete for scholarships.
"We split into two teams; one team stayed at a college fair where we could talk to students about Bluffton and what we do, and another team led interactive breakout sessions where they played games with all the students in between their competitions as a stress relief," explained Noble.
"It was a really great experience," she said. "A lot of students came to our recruitment table saying 'we had so much fun learning with the BEO students.'"
These interactions also prompted questions about Bluffton. "We got to talk with them about what we do at Bluffton and in BEO, and we shared about the professors and how they are just as fun, too."
Nearing graduation, Noble is eager about what will come next and where she might teach in the fall. "I don't have a specific grade that I want to definitely teach; I think there are great things in each grade level."
While she is in the application process for her future career, she is grateful for the opportunities and time at college, especially with BEO.
"I just feel like the BEO organization as a whole provides a great opportunity to all the students to get professional development before getting it as a teacher," Noble added. "You really get to have an extra opportunity to grow, and I think that's really important."
Cara Echols '19, Student news writer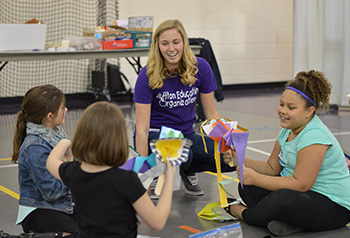 ---
Bluffton University is one of just 147 providers approved under the Council for the Accreditation of Educator Preparation (CAEP) teacher preparation standards.