Set up to succeed
03/22/2019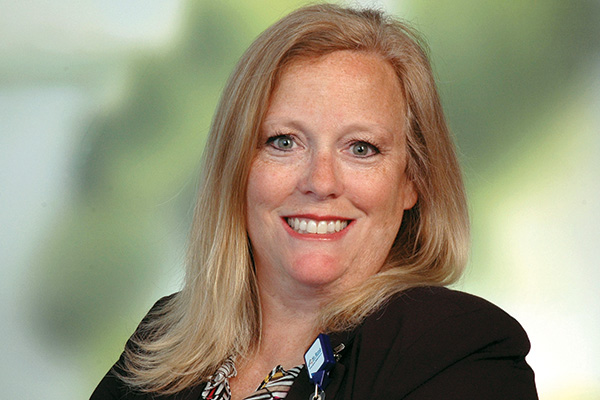 A seat at the administrator's table
2016 Bluffton University MBA graduate Jenn Hiester loves her job. As director of quality for Mercy Health St. Anne Hospital in Toledo, Ohio, Hiester gets to "improve health care" on a daily basis. Since graduating she's advanced in her career twice and moved to the administrative side of nursing.
Hiester pursued the health care management concentration offered through Bluffton's MBA program, and she credits Bluffton's faculty with helping her make a smooth transition.
"Bluffton's MBA was a fantastic complement to my nursing background," said Hiester. "The professors taught me how to be a leader and gave me the educational advantage I didn't have before."
In nursing, Hiester explained, there are two ways to advance in the workplace. You either stay with patient care and move closer to the bedside or you move higher within the hospital's administration. Hiester decided to pursue the administrative route in order to influence health care policy from the top down.
"I sit at the administrators table and listen to ideas and then I lead the implementation within our units," said Hiester. "We are applying evidence-based practices to improve the outcomes for our patients."
While the Ada, Ohio, native completed Bluffton's 24-month program, she says she would have been enticed by the 12-month Leadership MBA option now available.
Either way, she's climbed the ladder of success through education. As a non-traditional student, she earned her associate degree to become a registered nurse and then earned her bachelor's degree in nursing.
Now, she's pursuing a Doctor of Nursing Practice (DNP) from Ohio State University. With a full-time job and three kids, she says Bluffton's MBA was the right graduate program for her to pursue because "you are set up to succeed."