Micah Hunsberger '18
02/20/18
Bluffton senior explores computer science through internships
Micah Hunsberger '18 has spent three consecutive summers furthering his knowledge of computer programming through paid internships at Tempus Technologies in Auburn, Ind. The experience gave him hands-on knowledge in the fields of IT and computer science, and he was able to write code and automate technical processes to assist with workflow efficiency.
"I'd say it was a very challenging experience, and I learned a lot, especially that first summer when I had taken only one or two programming classes," he said. "Just having lots of time dedicated to sitting and working at a single task and exploring it for myself was important."
A mathematics and IT major from Shipshewana, Ind., Hunsberger first came to Bluffton to study math education. However, soon after taking computer programing alongside introduction to teaching, he realized he had more of a passion for understanding computers.
"I enjoyed observing the classroom, and I liked the teaching aspect. But the idea of taking computer courses became more exciting for me at the time. I realized programming was what I wanted to pursue," said Hunsberger. So, he initially added a computer science minor and began to further explore programming and coding.
Tempus Technologies specializes in providing a software service that ensures the secure transmission of credit card data from credit card machines to banks. During his internships, Hunsberger focused on "writings scripts that improved workflow processes for employees." He received academic credit for his first two years and returned a third year to continue his work and interest in the field.
"I really like automating stuff. I liked taking complicated tasks that were normally done by people and turning them into something that was automated and worked efficiently every time," he said.
Because the internships were taken in the summer, Hunsberger was able to fully devote himself to the process of programming.
"During the school year, you have a lot of different assignments from a lot of different classes," he said. "So for a programming class, you might just get the program to work but you don't get to spend a lot of time making it work well"
Now a senior, Hunsberger already has a job offer from the company. He plans to continue working for Tempus Technologies while exploring programming internal structures and automating tools.
Hunsberger even encourages others to take a chance on computer science, just as he did. "I hear a lot of people say that they think what I do is too complicated, but I think you just have to spend a lot of time with it. Anyone can pick up programming if they want to."
-B-
Cara Echols '19, student news writer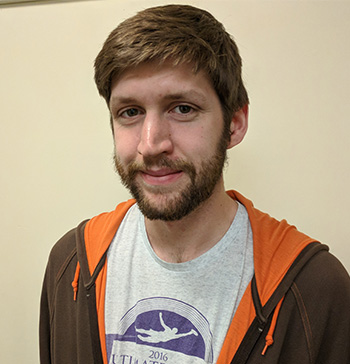 I'd say it was a very challenging experience, and I learned a lot, especially that first summer when I had taken only one or two programming classes. Just having lots of time dedicated to sitting and working at a single task and exploring it for myself was important."